I'm on the plane on my way home from another trip to London, where I went to film a video from Harry Potter Studios – and more importantly for this review, I stayed at Canopy by Hilton London City.
Below, I will share my experiences at the hotel.
The short version is that it's one of the best hotels I've stayed at in London, but there are still a couple of areas with room for improvement.
I paid 269 GBP per night (Friday-Sunday) and found that the cheapest online rate was at booking.com.
Check-in – fast and efficient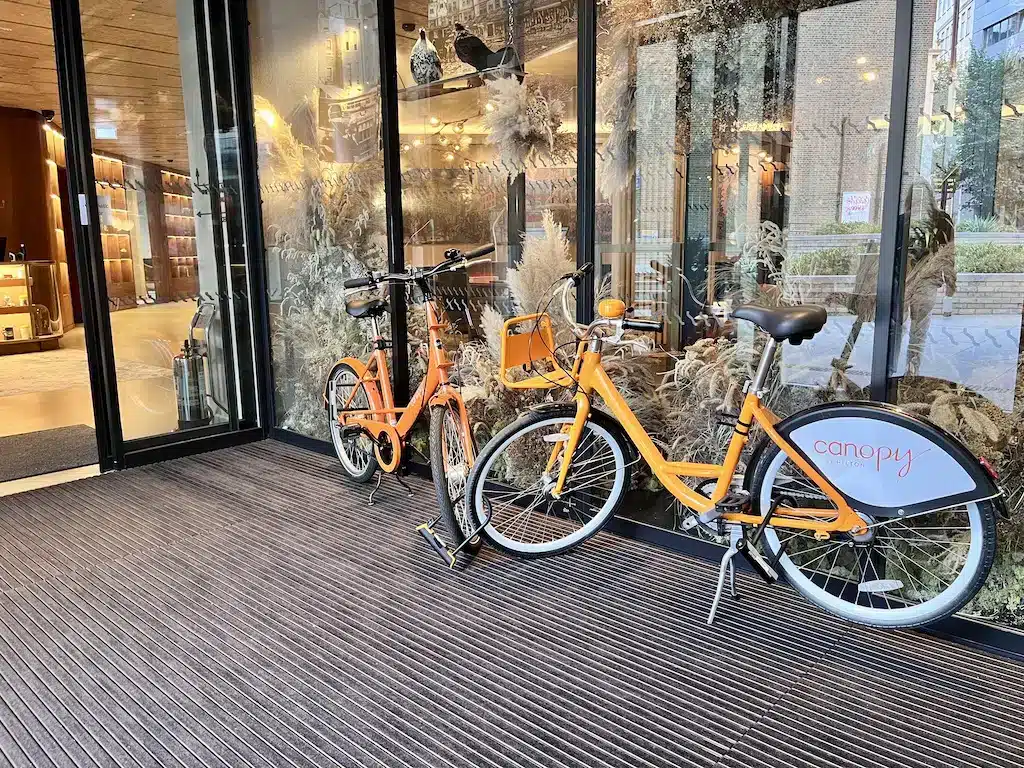 I arrived at Canopy by Hilton on Friday evening, where I first flew into Gatwick Airport, took the Thameslink train to Blackfriars, and changed to the Circle Line, which quickly took me to Tower Hill, from where you can walk to the hotel in a few minutes.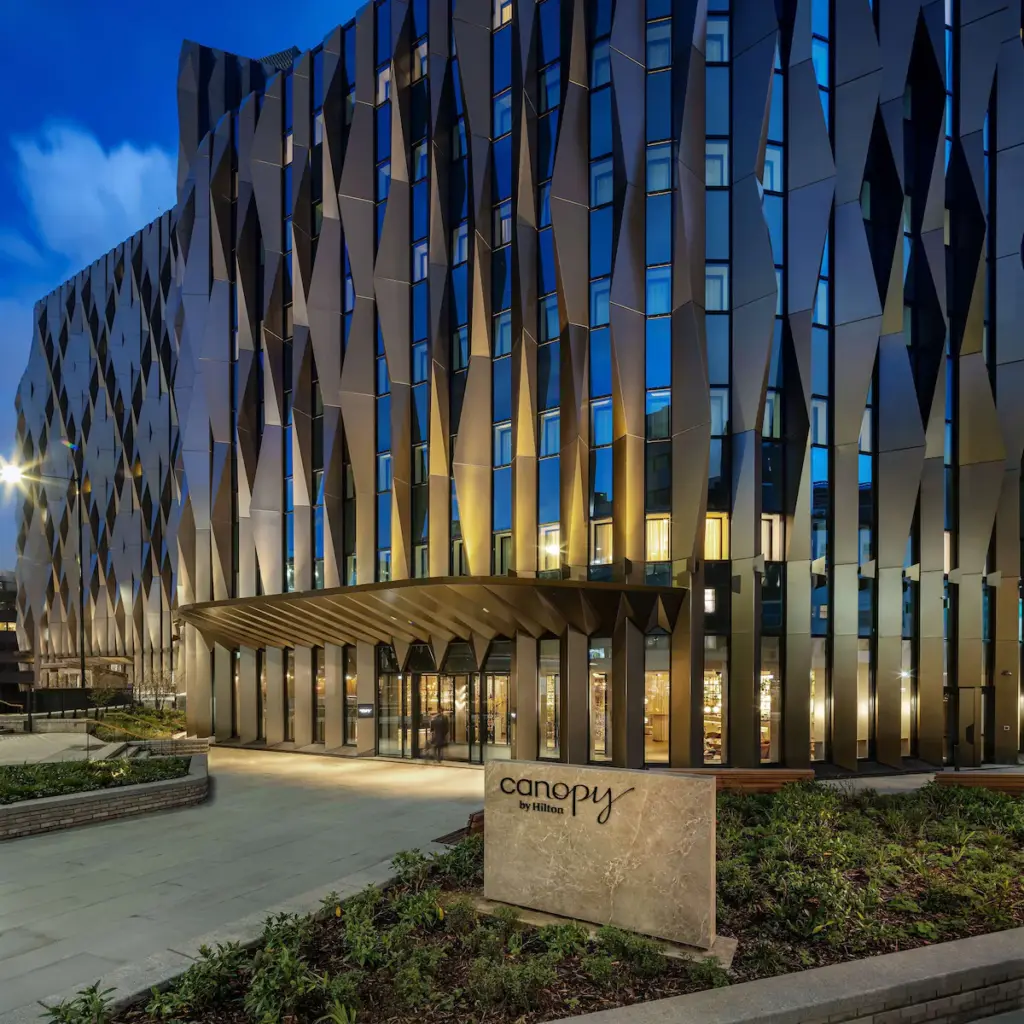 The hotel is easy to find, as a lot has been done to the exterior decoration.
I entered the lobby, where the check-in desk was right inside the door.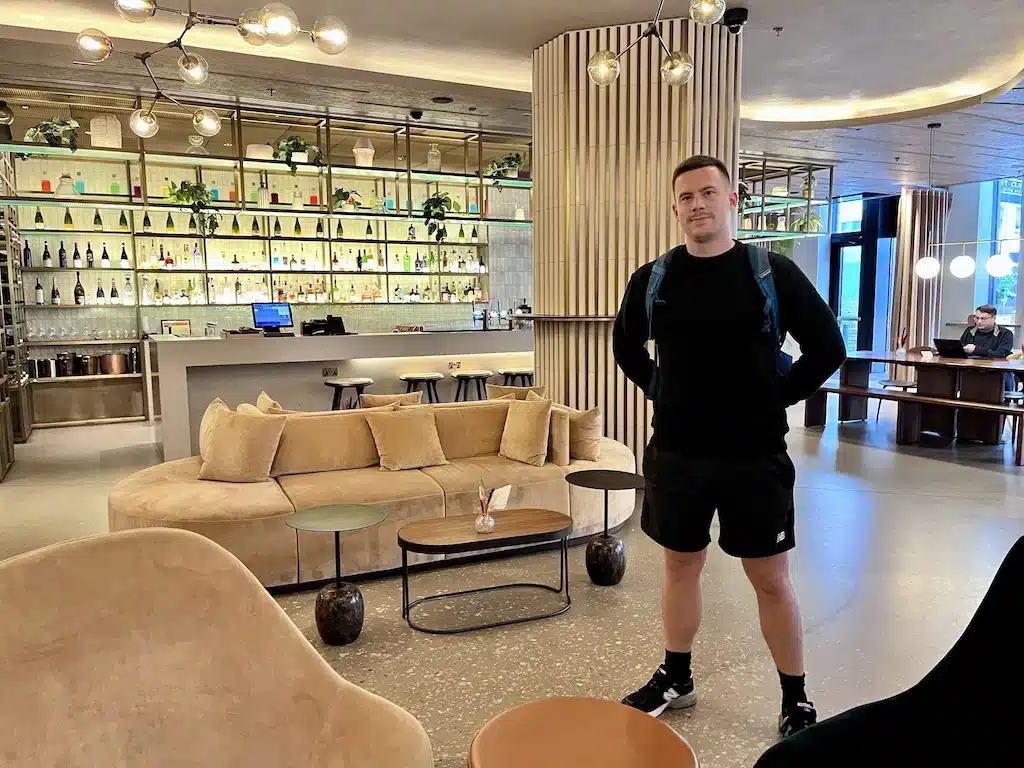 There, I was met by a receptionist who was busy talking on the phone and acknowledged me even though I was the only one in the lobby waiting to check in.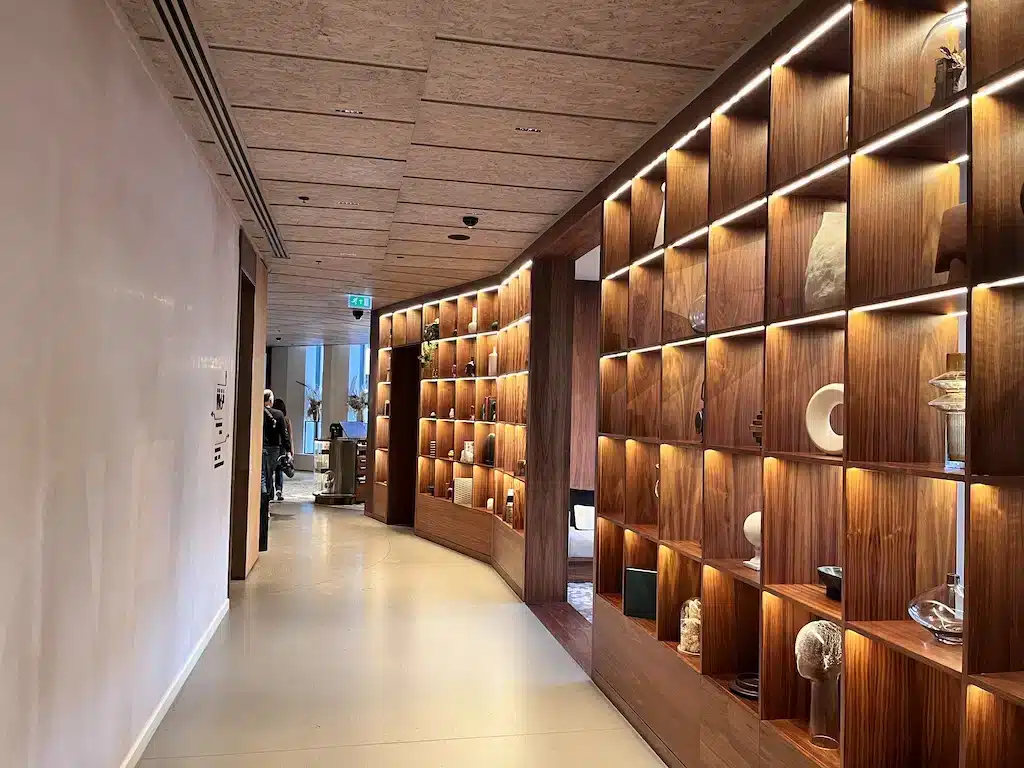 However, another employee came after half a minute and handled the check-in relatively quickly without too many detours – she was polite and quick to sort out the formalities.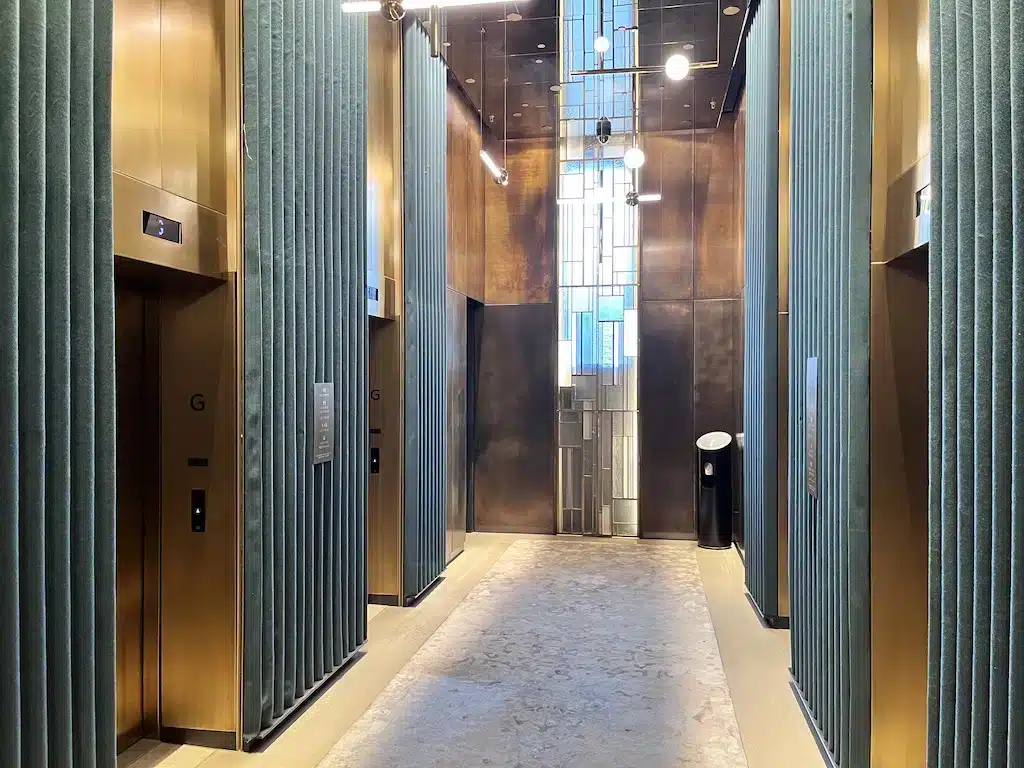 I don't really need all the big smiles and "how are you," so it was just nice to get it sorted quickly and get to the room.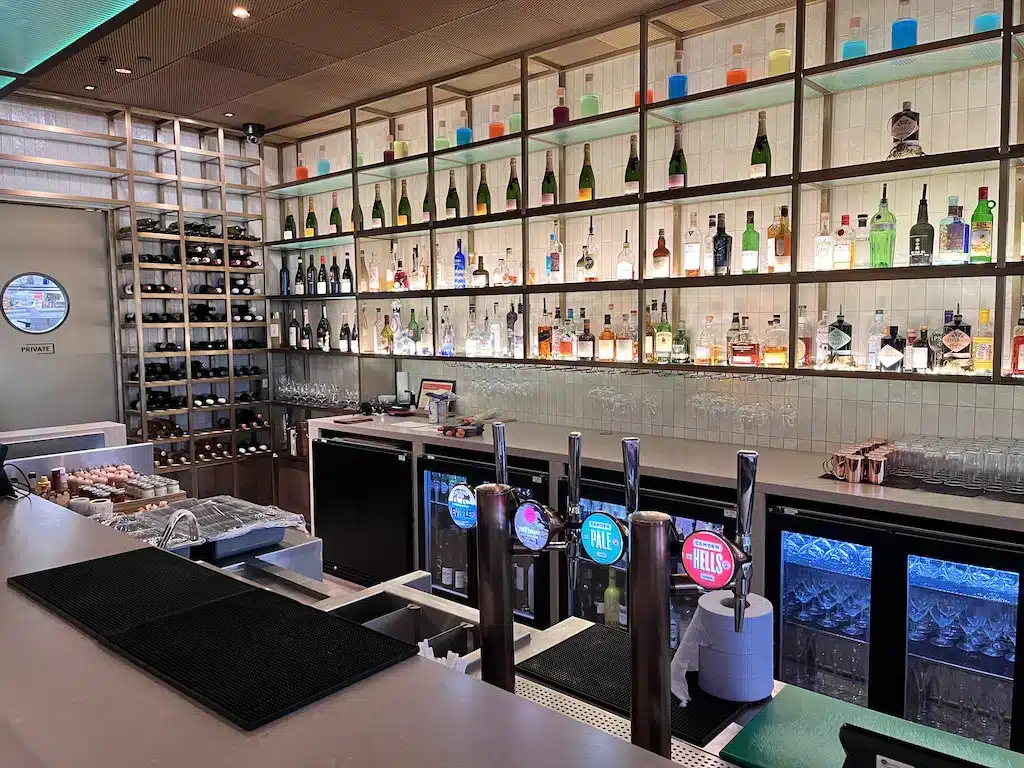 My Room – neat and spacious, but with one drawback!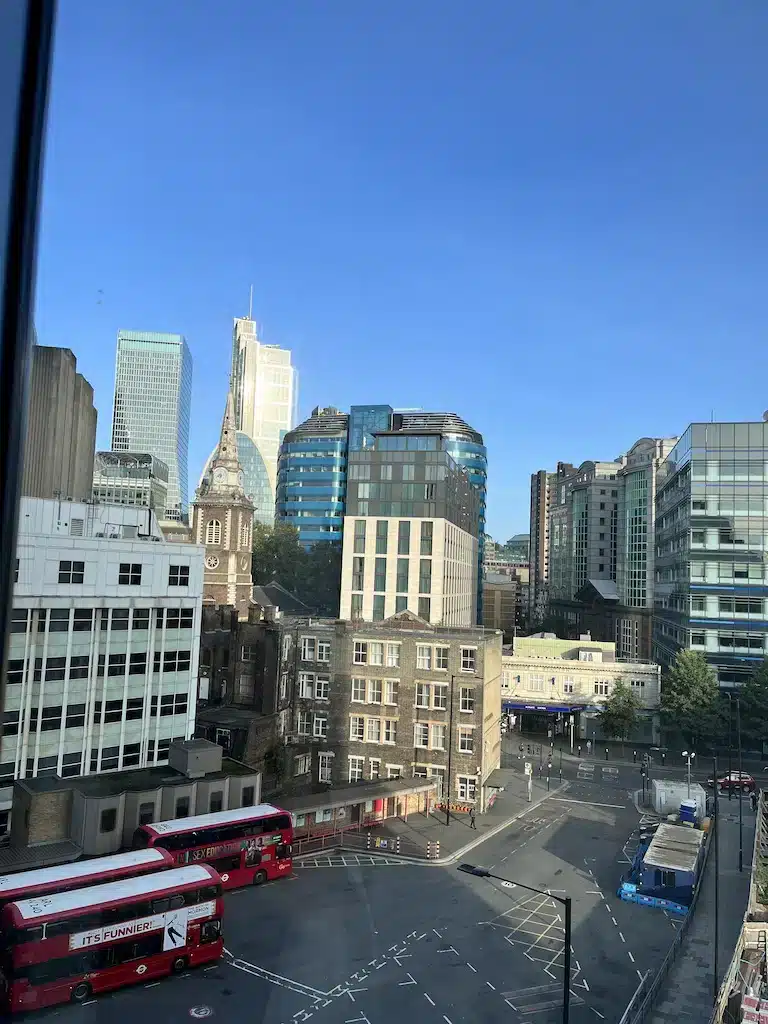 I had primarily chosen the hotel because I was looking for a nice hotel close to a tube station (Tower Hill and Aldgate), where the room and breakfast were top-notch.
And it turned out the photos on the booking site didn't deceive. The rooms at Canopy by Hilton are indeed top-notch.
We all know the feeling of opening the door to the hotel room and being disappointed because the room is significantly smaller than we perceived from the photos.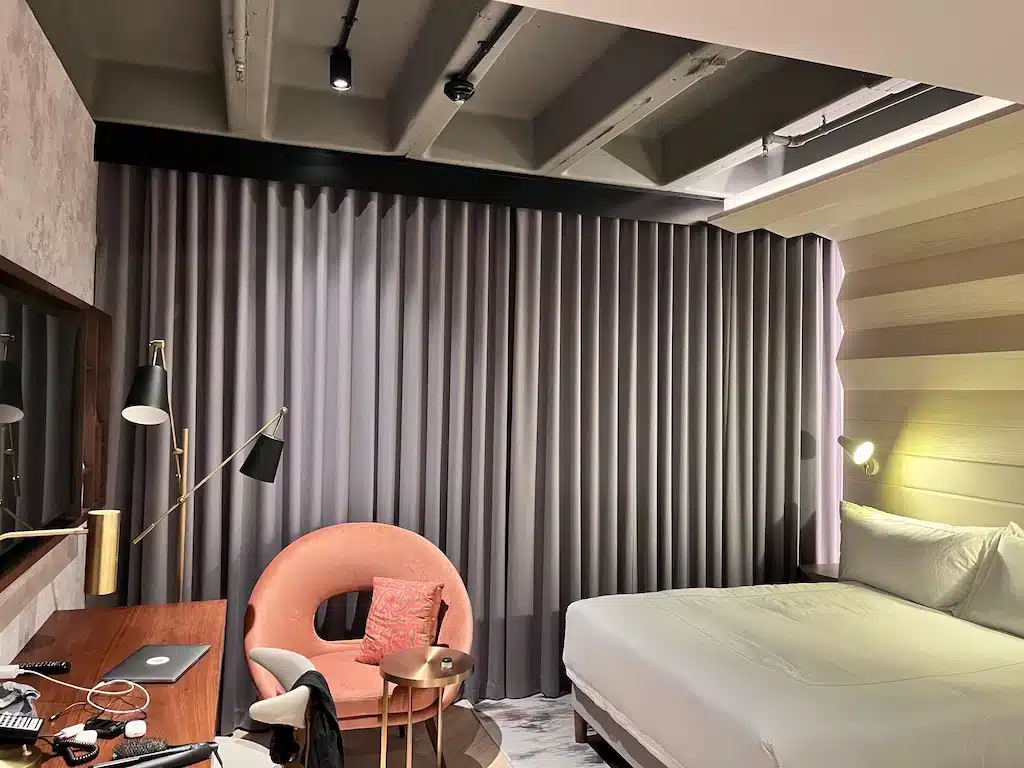 The opposite happened here at the hotel – the room was larger and neater than I remembered from the photos, so I was really impressed.
The bathroom was also spacious, with a large mirror, and the bath worked impeccably.
I was super happy when I saw that the large TV had Chromecast, as I had planned to spend quite some time on some semi-boring work in the room, and therefore, it was great that I could put on a series on the TV.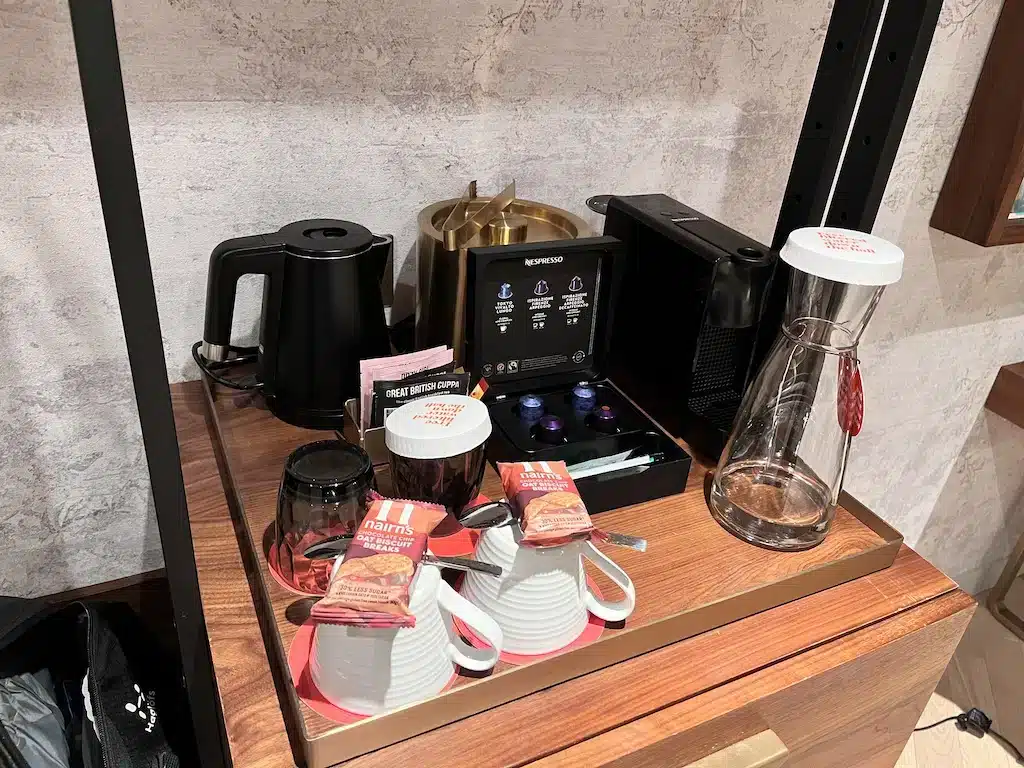 However, the Chromecast, unfortunately, did not work.
But to be fair, I didn't speak to the hotel about it – maybe they could have helped to fix it.
The worst thing about the room was undoubtedly its air conditioning.
Not because it didn't work – the room had an excellent temperature, and it didn't make noise, which I think is almost the standard at hotels here in the UK (noisy aircon).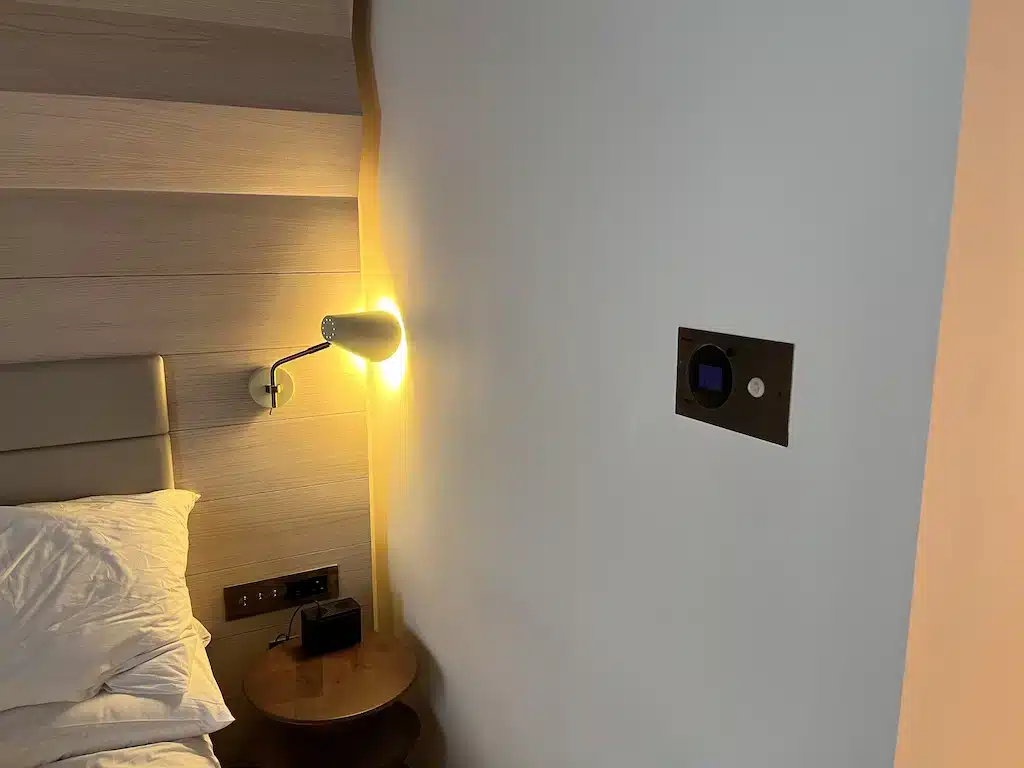 But it lit up the room at night! Its display is next to the bed, so it was annoying for someone like me, who likes a completely dark room at night.
The room was otherwise completely dark, as the curtains shut well, so it was a bit irritating.
However, it was not so bad that I couldn't just turn to the other side and sleep well.
But it annoyed me, and therefore, it must be included here in my honest review of Canopy by Hilton London City.
Check out the different room types at the hotel here.
Breakfast – really good without being lavish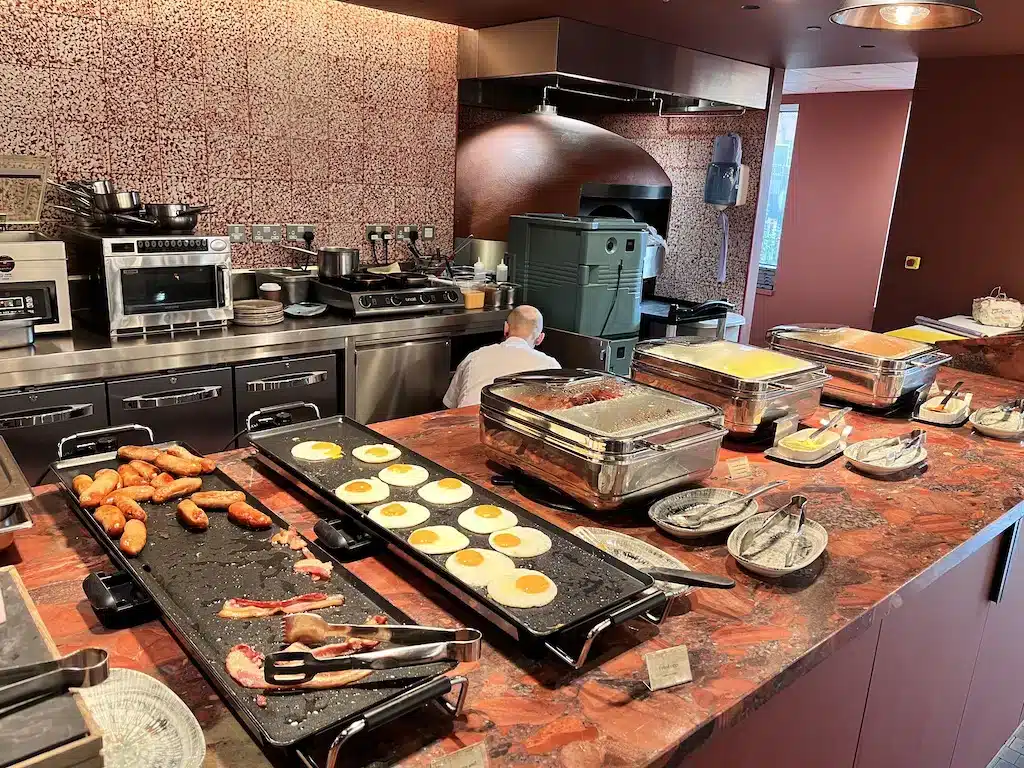 As previously mentioned, the choice fell on this hotel, among other things, because its breakfast buffet got excellent reviews.
After all, a good breakfast is essential when you're on a city break and typically spend a good portion of the day on foot, strutting around and seeing London's best sights.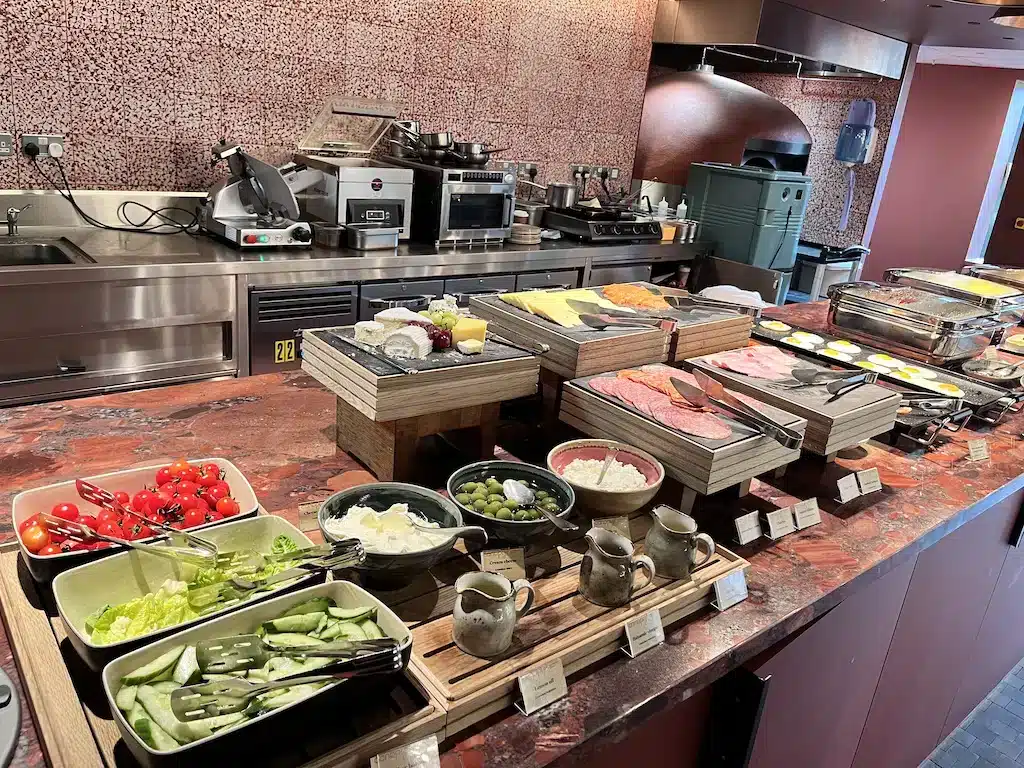 The hotel did not disappoint here either!
There was everything I could want to make my own delicious full English breakfast.
You can often judge a hotel's breakfast by their scrambled eggs, and these were delicious!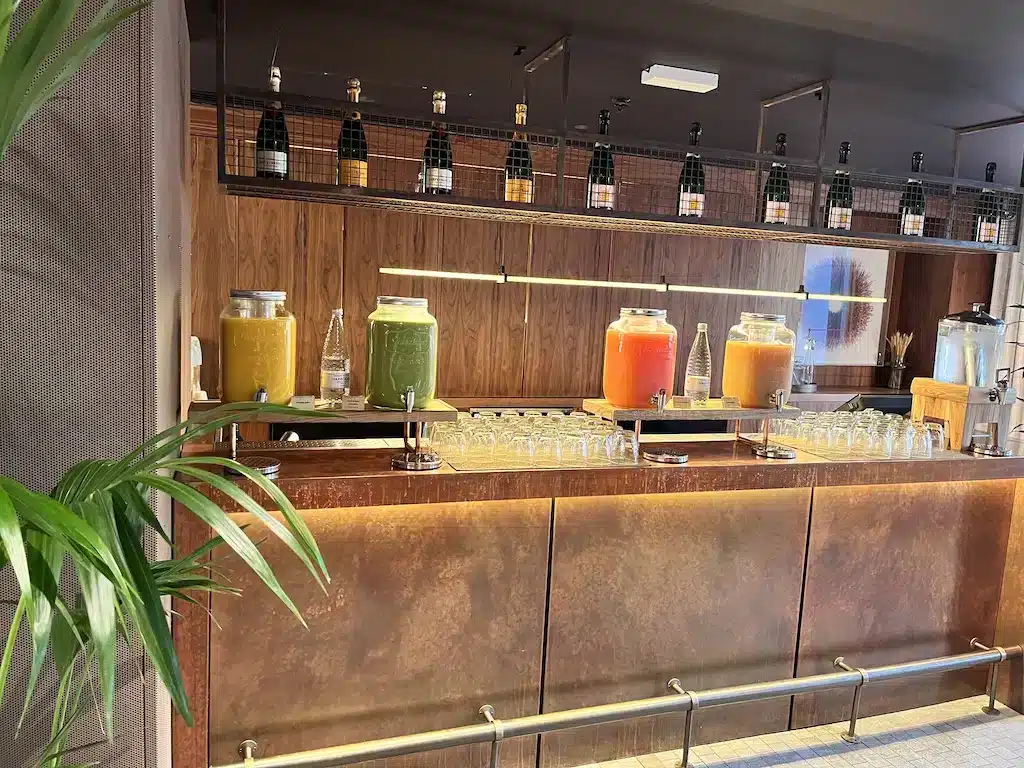 There was also a good selection of bread and pastries (including some good bagels), and you could put together your muesli and fruit salad.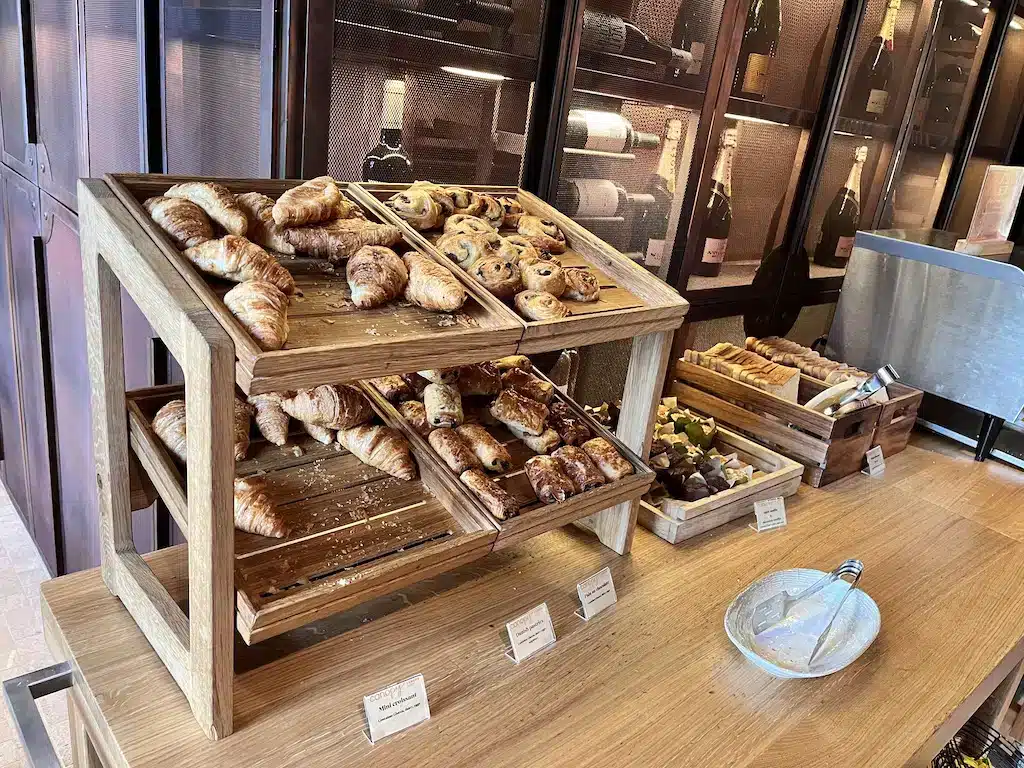 The coffee machines had, among other things, flat white and other specialities, so there was more than "just" black coffee and cappuccino.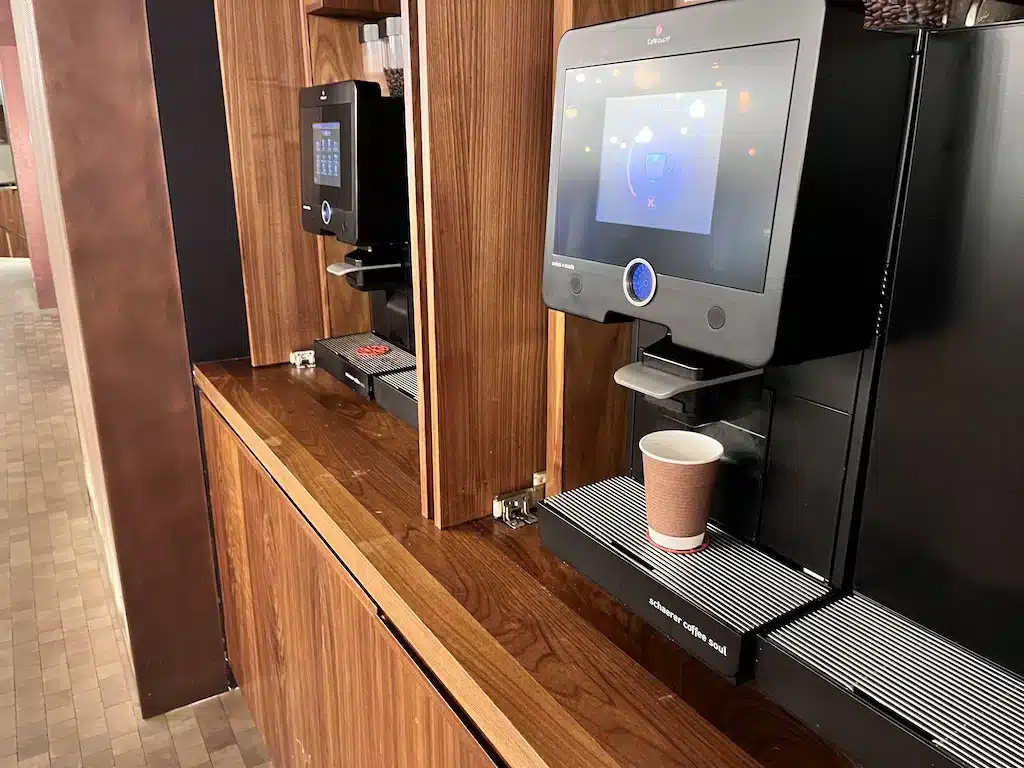 I love when you can make a to-go cup of coffee too
Really good breakfast!
The area – surprisingly good and close to public transport
If you've read my massive guide to where to stay in London, you'll know that I rarely single out the area north of the Tower of London as a good place to stay.
But maybe I have to change my opinion!
Check out my video on the best areas to stay in London:
After all, I also had to go out and find some dinner upon my arrival on Friday evening.
There, I could see on Google Maps that I stayed extremely close to Brick Lane and the Shoreditch area, which I often refer to as the place to be if you are young, love trendy restaurants and generally just like to have lots of choices.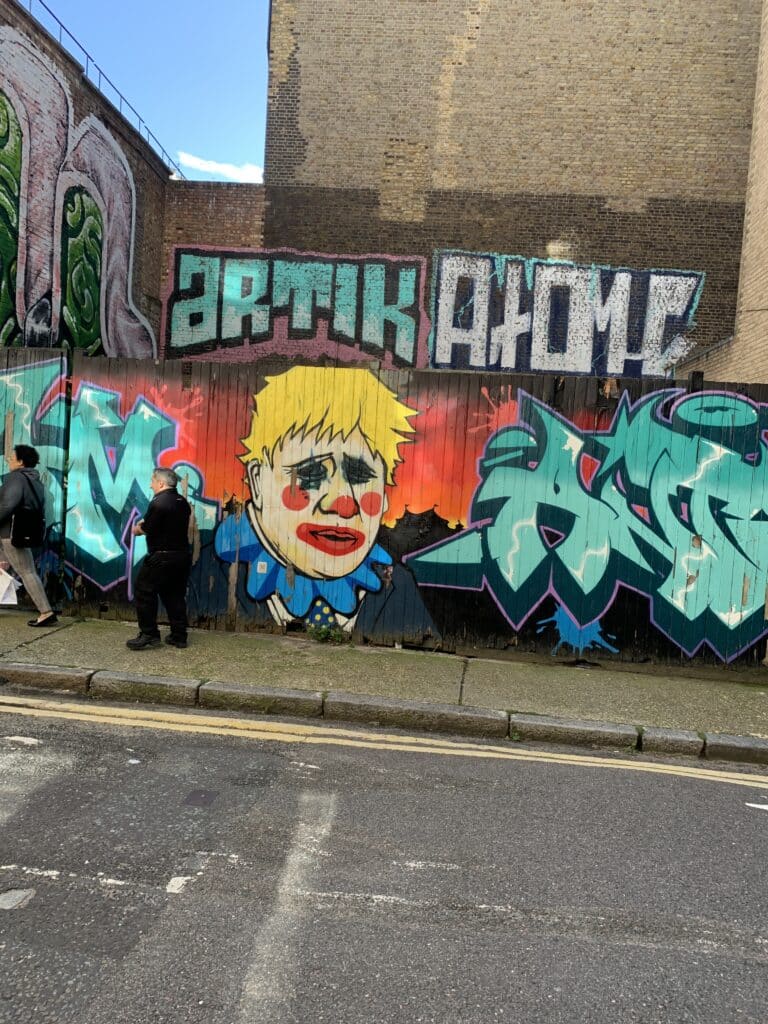 So the area around Canopy by Hilton is actually surprisingly good.
From my room, I had a view of Aldgate Station, which can be reached in 2 minutes from the hotel.
Several tube lines run from here, so when I went to Euston in Central London, I could do it in 10 minutes.
And I also discovered Tower Hill station (already on the journey from Gatwick) was around the corner from the hotel.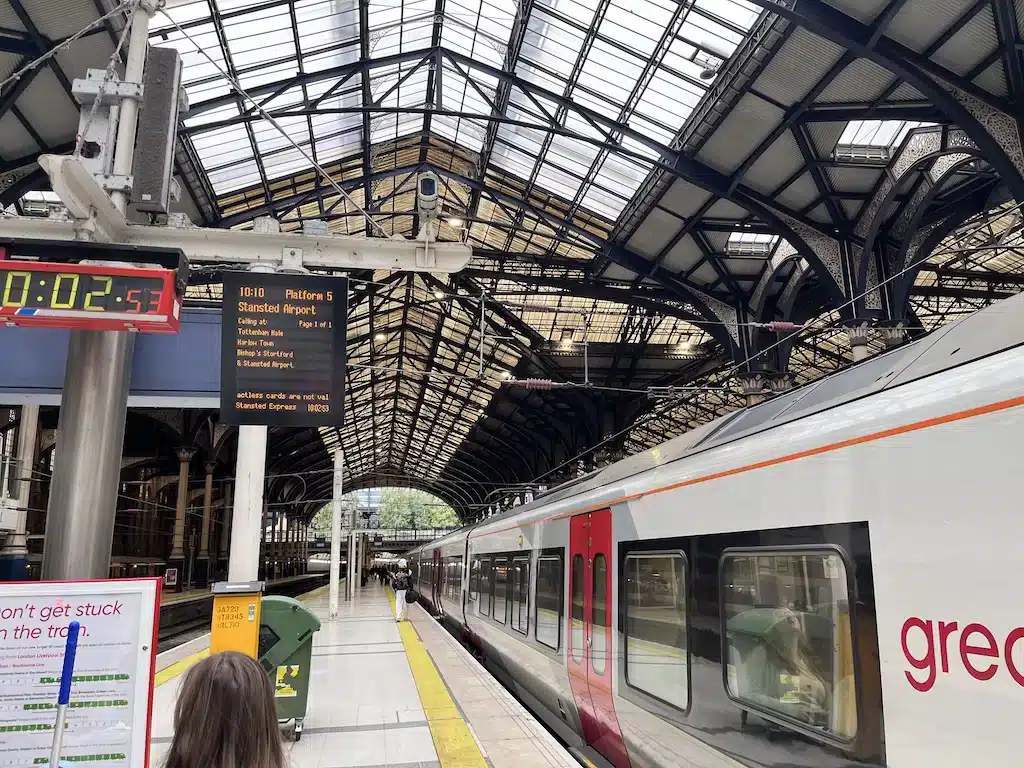 Since we had to fly home from Stansted Airport, we could also just walk to Liverpool Street Station, where you take the airport train to Stansted, in about 10 minutes.
So you have excellent options to get around the city and to the more well-known sights in London.
There are several pubs, small restaurants and cafes within a few minutes' walk.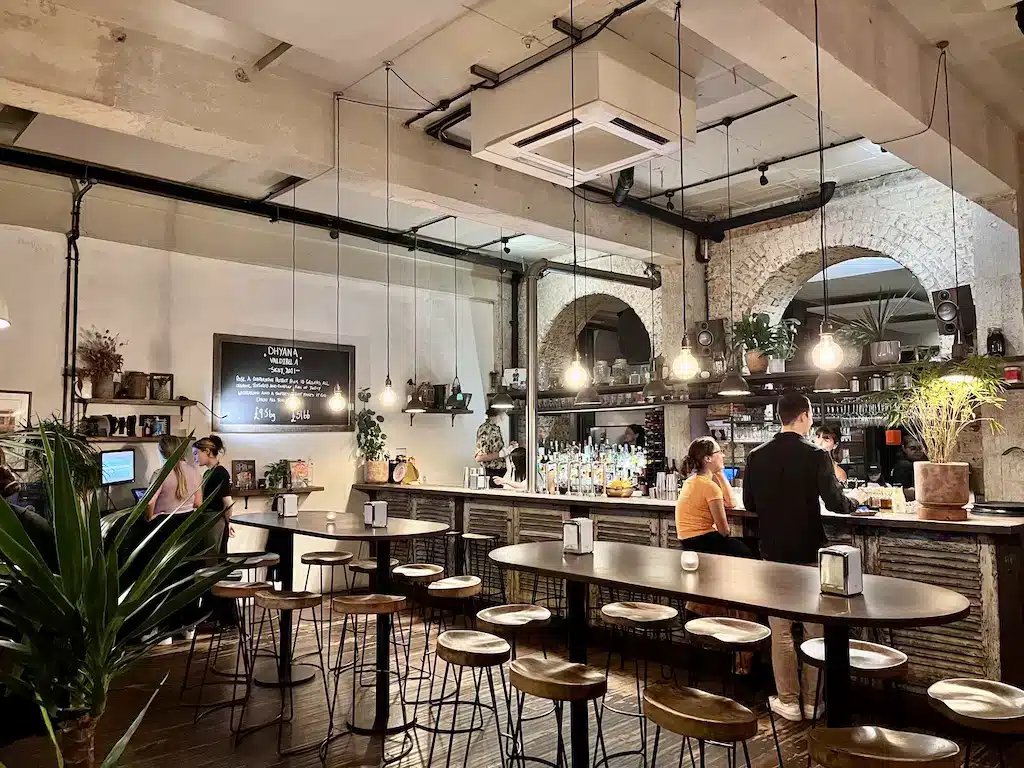 I went to Som Saa, a Thai restaurant about 10 minutes away – it was super good and had really lovely servers.
I also ate at Yuu Kitchen, which was also quite good but also really expensive.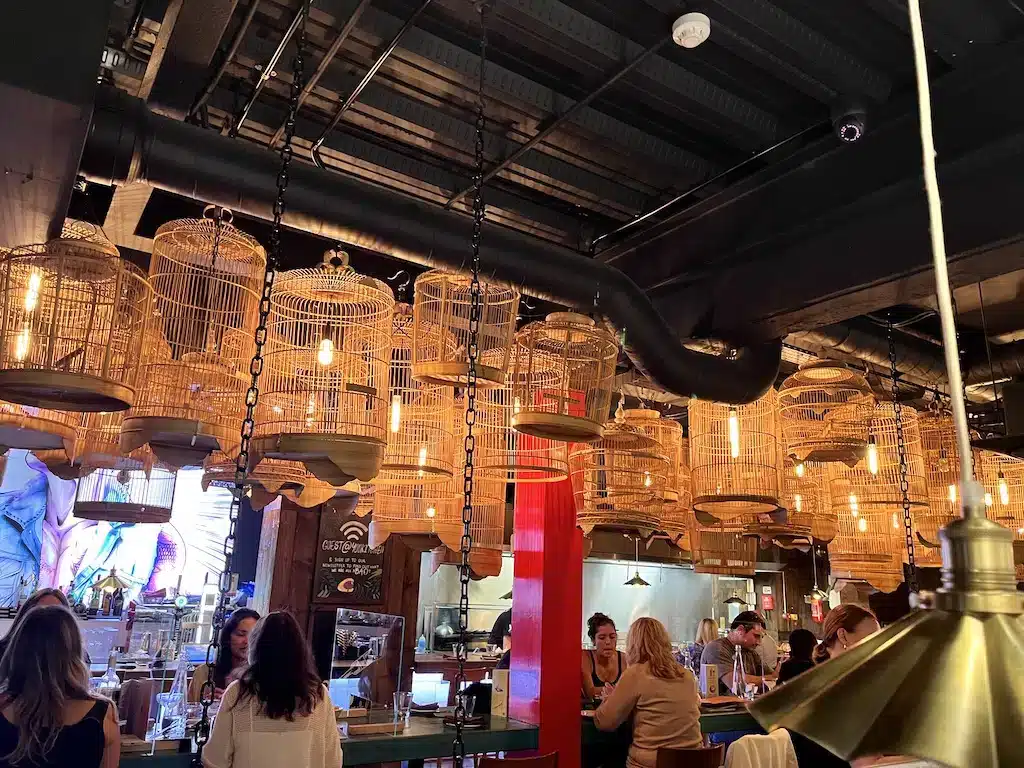 It was too expensive for how good it was, come to think of it.
We paid £86 for six small share dishes and two beers…
But the area may not be the most obvious place to stay for those travelling to London for sightseeing, but if you are fresh to discover something new, it might be a bit exciting to try staying here.
What could the hotel do better?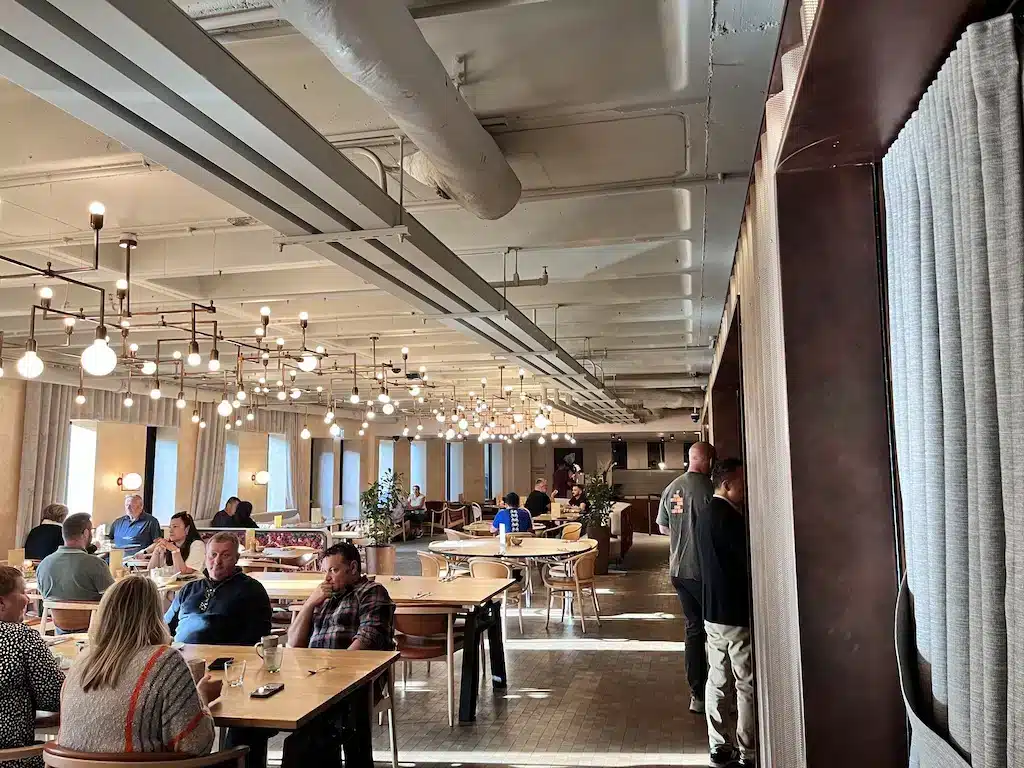 Of course, we must also include the less positive things in hotel reviews. However, it's hard to find major things to point a finger at here at Canopy by Hilton.
There was an issue with the Chromecast and the bright air conditioning display. The staff were neither super nice nor unpleasant – they were just there 😀
There was also no minibar in the room, although there was a refrigerator. I rarely use it, but one might expect it from a 5-star hotel.
On the other hand, you could fill a water carafe out in the hallway, where there was a 'station' with cold water – I was thrilled with this, both for water in the room, and so I could fill my water bottle in the morning before heading out in London.
Is Canopy by Hilton a good place to stay in London?
Yes, definitely.
I've tried to think of more negatives about the hotel because I want to provide the complete picture, but I can't.
This must mean that this is genuinely a good hotel in London.
I give it 5/6 stars and would consider staying here again; the hotel and the area surprised me very positively.
See more about the hotel and book here.
Read all my London travel guides here.
Websites I use to book my trips 👇

• Booking.com has the best offers on hotels and unique places to stay
• GetYourGuide is the best place to book tours & activities with free cancellation
• Omio is my go-to booking platform for trains in Europe
• Welcome Pickups is the best & safest place to pre-book airport transfers

Psst 👀 Have you subscribed to my Youtube channel where I provide more useful travel tips?