London is undoubtedly the city with the most prominent place in my heart, which is also reflected on this travel blog, where the London section is full of posts.
Because London is such a fantastic and magnificent city, you never get around to it all, and it isn't easy to make the perfect guide on the best things to do in London.
Nevertheless, in this post, I will attempt; here I will write about the top attractions in London and share some hidden gems and free and fun things to do in the English capital.
Let's start with some of the main London attractions most tourists will want to experience.
1. London Eye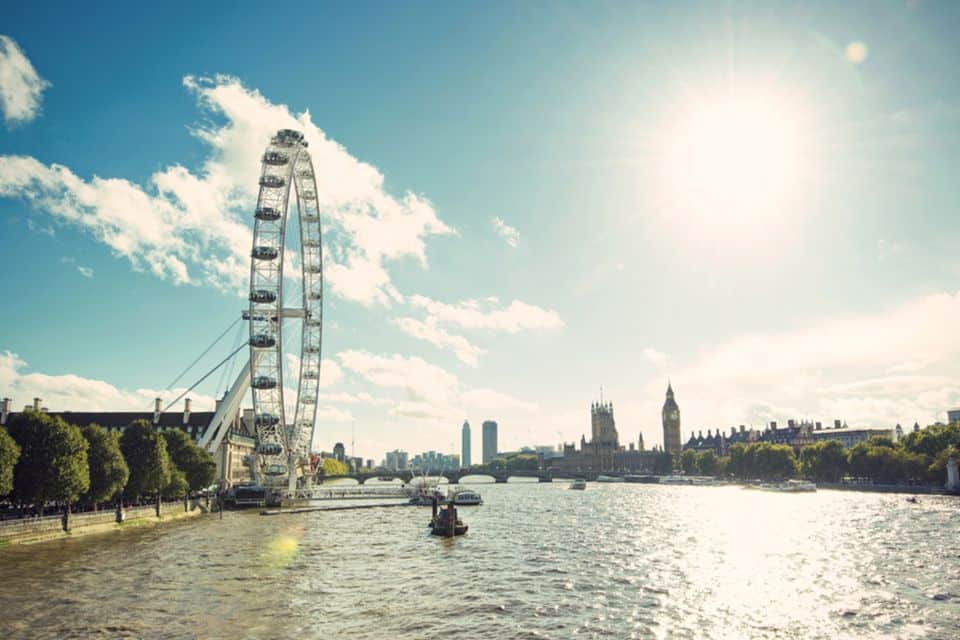 The London Eye is the giant Ferris wheel located on the banks of the River Thames. I have personally taken the London Eye ride numerous times and have never regretted a ride.
It is an impressive view over London that you get on the trip, which takes about half an hour. A ride on the Ferris wheel is an experience for travellers of all ages, and indeed a classic London thing to do that should be tried.
However, for God's sake, remember to book tickets for the London Eye in advance unless you like standing in a queue 😀
The tickets can be bought online here.
There you can also buy fast-track tickets, which I recommend. It's so boring to spend your holiday waiting in line.
2. Musicals and West End Shows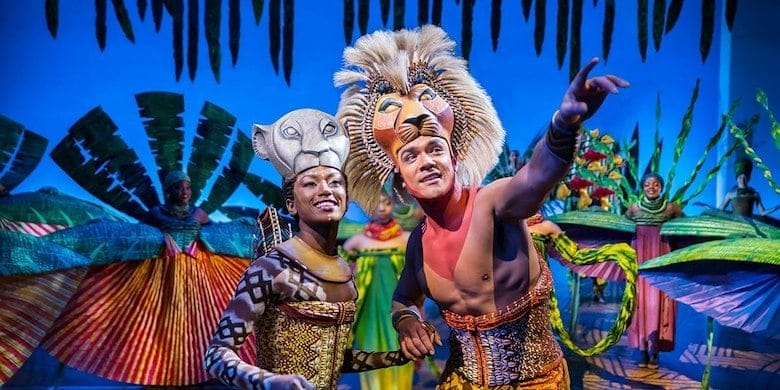 London is a mecca for those who want to see good musicals. There are many musicals in London every day, so there will also be one when you visit the English capital.
It is highly recommended to buy tickets for musicals in London in advance, as they are popular and the tickets are often sold out for the most famous shows.
Get an overview of musicals in London & buy tickets here.
You can buy tickets for musicals such as Mamma Mia, The Lion King, Les Miserables, Phantom of the Opera and many more.
They also have a section where they sell last-minute musical tickets, so if you're in London now and want to go out and see a show tonight, there's a lot of money to be saved.
3. Hop On Hop Off Sightseeing Bus
Certainly not one attraction, but a super simple way to see many of London's best sights in one (or two) days.
If you book this bus tour, you can choose between different routes that pass by sights such as Big Ben, Buckingham Palace, the Tower of London and the aforementioned London Eye.
You can hop on and off as you like, so there is also the opportunity to get off at a point of interest and take a closer look at the place.
Book tickets for a bus tour in London here.
4. Tower of London and Tower Bridge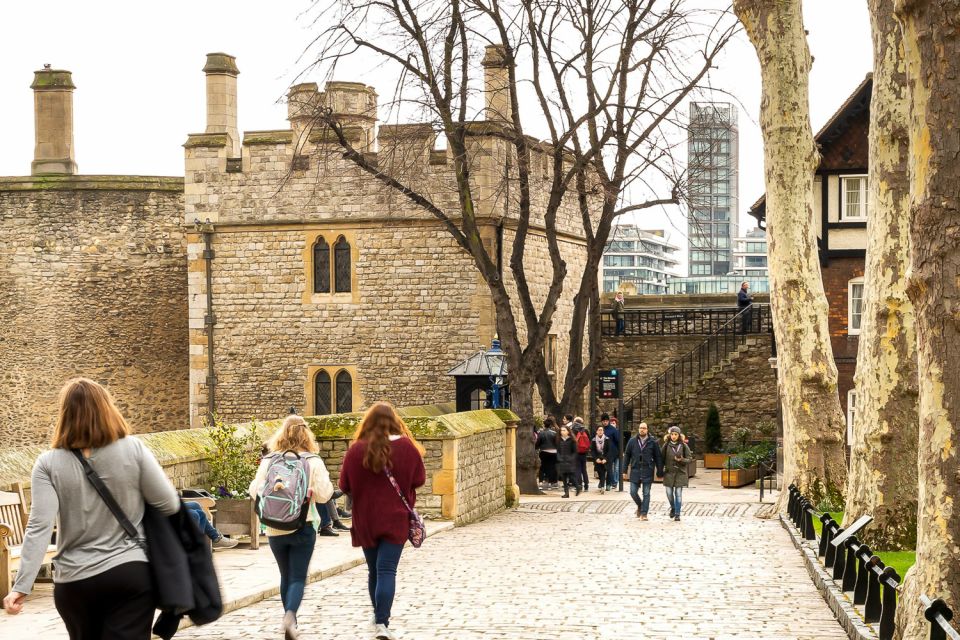 It's hard to avoid the Tower of London when we talk about things to do in London you must pass by on your trip.
The Tower of London was founded way back around 1078 by William the Conqueror and was located outside the city in its time.
It would be a shame to say that is the case here in our time – of course, the Tower is in the east of London, but you can sit outside Starbucks and have a cappuccino while enjoying the view of the old prison, which now mostly is a tourist attraction, but remains the place where the British crown jewels are kept.
You can buy tickets for the Tower of London in advance here.
5. Buckingham Palace
Buckingham Palace, where the British royal family holds court, naturally also deserves a place on a list of must-see places in London.
However, I must admit that I have a bit of a hard time with Buckingham Palace and the whole 'changing of the guards. The latter is often mentioned as a must-see when travelling to London.
I saw it myself when I was on a school trip in the 8th grade, and I took the students to the change of the guards a few years ago when I was a tour guide for a school class in London, following the teachers' instructions.
I have to say that it is nothing special – there are incredibly many people and it is difficult to see anything. That's it 😀
On the other hand, Buckingham Palace is very close to the absolute centre of London, so it is easy to pass by and walk down The Mall.
Read my guide to the best areas and where to stay in London if you want to learn more about the different areas of London and see the hotels I stay in when I'm in London.
6. Sea Life London Aquarium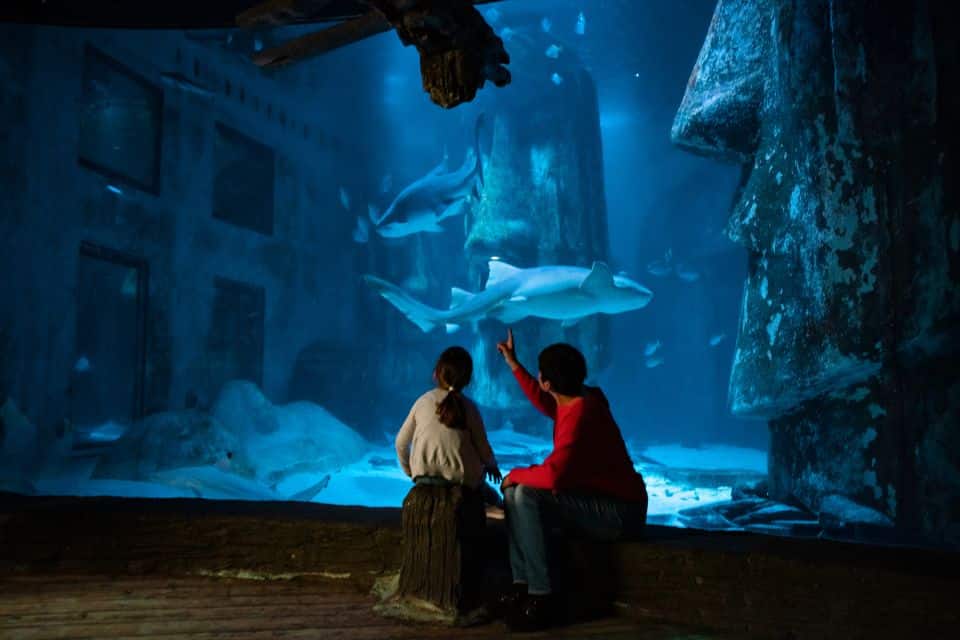 A thing to do in London that is very popular with children is a trip to the London Aquarium, one of the largest in Europe.
You get to see over 400 species, including penguins, 12 types of sharks and pirate fish.
The aquarium is right next to the London Eye and the London Dungeons.
Read more and get tickets here.
7. Thames River Cruise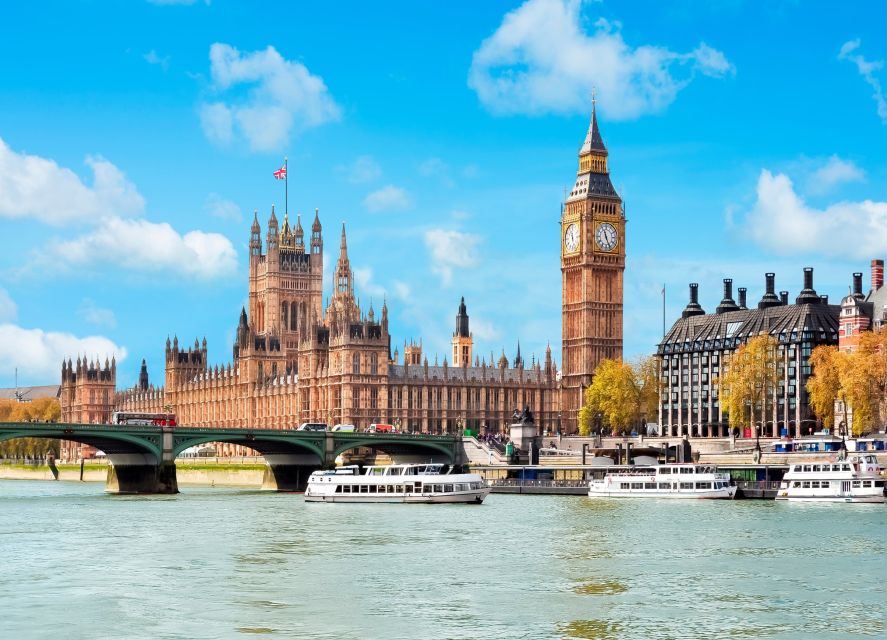 Another thing to do in London that is popular for the whole family is a boat trip on the Thames.
I have been on the trip myself several times and used a company called City Cruises.
You can get on the boat right next to the London Eye and sail out to the Tower of London or Greenwich. It is quite a pleasant trip, where you experience another, calmer side of London.
Read more and get tickets here.
8. Harry Potter World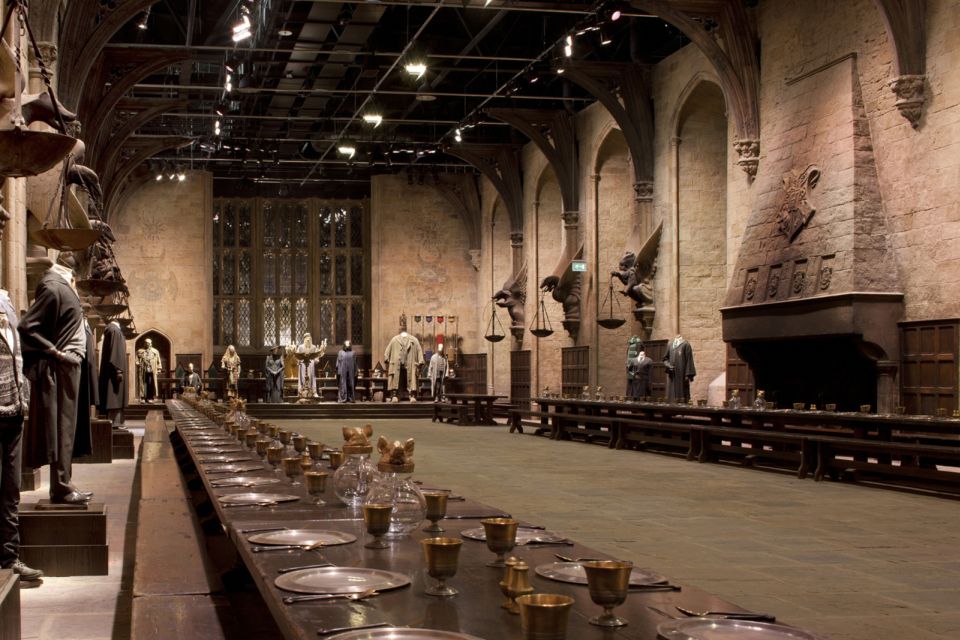 Harry Potter and London go hand in hand. So if you're a fan of Harry Potter and coming to London, there's one thing you can not miss: The Harry Potter World.
Harry Potter World is actually called Harry Potter Studios and is not located in London itself, but in the small town of Leavesden close to Watford about 20 miles north of central London.
I've been to the Harry Potter World a couple of times, and when I had my travel agency, I think it was the most asked-for thing to do in London – especially for families travelling to London with kids.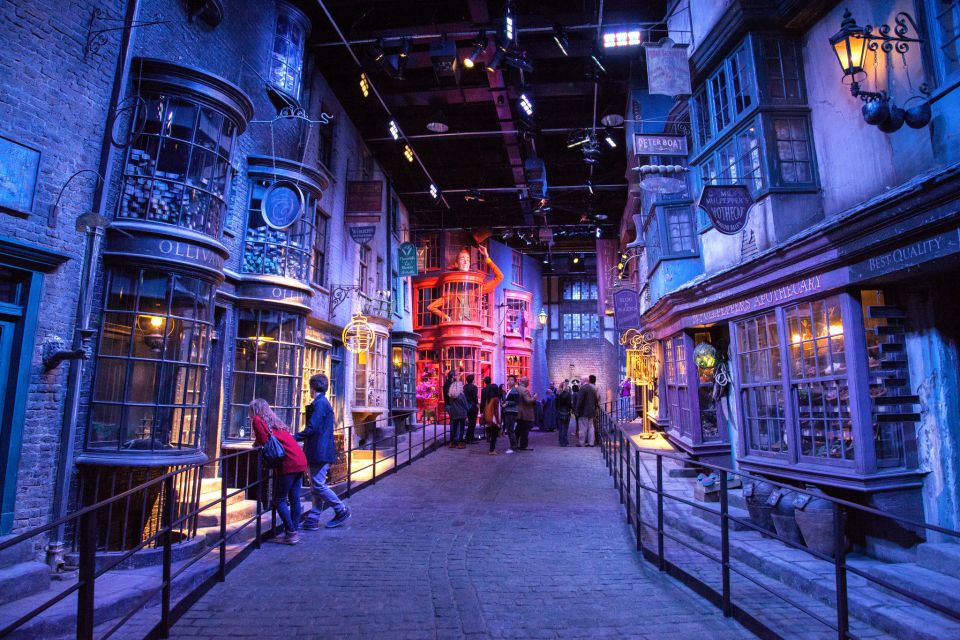 And I understand why because the Harry Potter World is undoubtedly one of the best theme parks in all of Europe and definitely in the United Kingdom.
If you're a Harry Potter fan, you need to go!
Beware that Harry Potter World in London is one of the most-visited attractions in the country, and you must book your ticket in advance. And they will sell out!
So as soon as you've got your flights booked you should book your tickets to the Harry Potter World.
Numerous tours from London include bus transportation from central London to the Studios, so you don't need to think about getting there by train or shuttle bus.
See the different tours and book your tickets here.
If you are a super-fan of Harry Potter, I recommend this Fully-Guided behind the scenes tour.
I was on this tour a couple of years ago, and it blew my mind how knowledgeable the guide was and how much extra value for money I got on this special behind-the-scenes tour.
Check out my review of the fully guided tour of Harry Potter World.
9. Madame Tussauds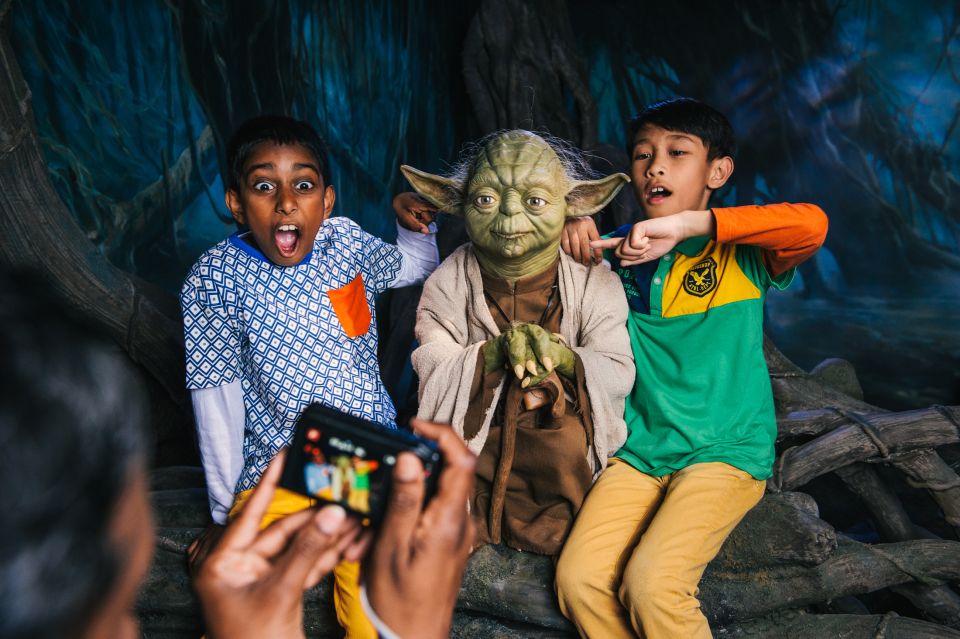 The ever-popular wax museum in London is another good bet for an attraction that is particularly popular with children in London.
You probably know a little about Madame Tussauds; this is where you can see wax dolls that resemble the famous people they are supposed to represent.
This is one of the most well-known things to do in London, but certainly, also one that is worth the visit and all the money.
For God's sake, buy a ticket from home – the queue for Madame Tussauds in London is long if you haven't purchased a ticket in advance.
Buy the ticket in advance at GetYourGuide here.
If you have planned a tour of Europe, you can also visit Madame Tussauds when you are sightseeing in Berlin.
10. Historical Pub Walking Tour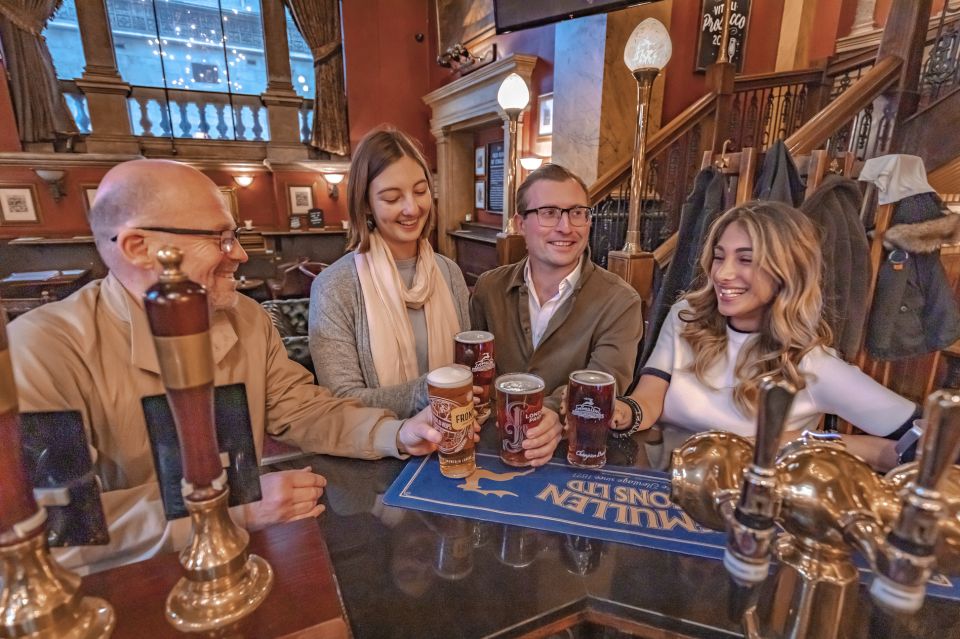 Is there anything better than a good beer in a London pub?
I can't imagine what it would be anyway. I recently came across a guided pub walking tour in London, which I will be doing when I return to the English capital again.
It is not a classic pub crawl, where heavy drinking is on the schedule, but rather a guided tour where you pass several legendary pubs and at the same time learn a great deal about London's history from your guide.
I haven't tried it, but everyone seems extremely happy with their tour, which follows the footsteps of Dickens and other famous London folk.
Read more about the pub walking tour.
11. The London Dungeon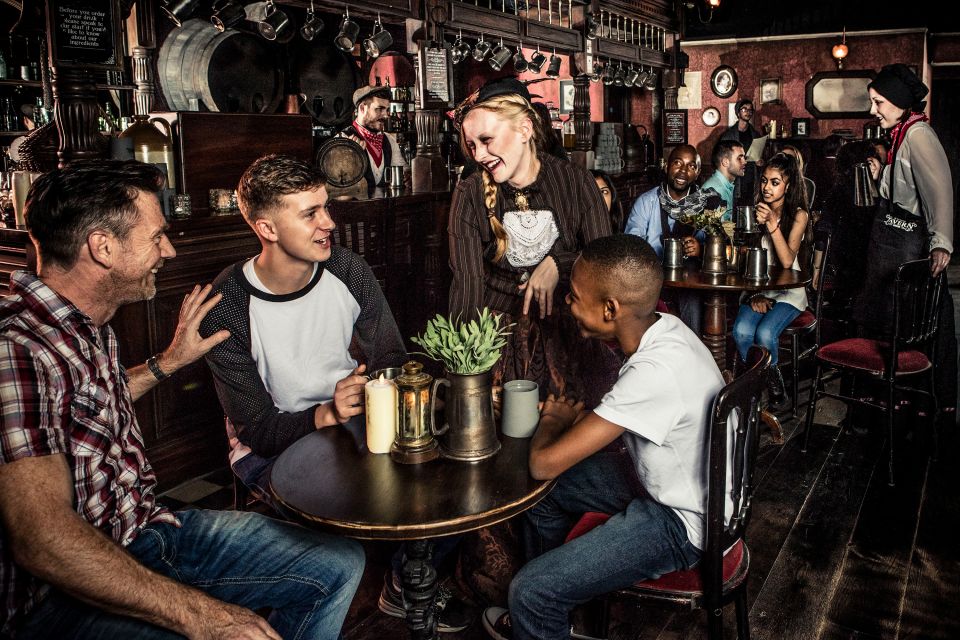 Right next to the London Eye is another popular place in London – especially for children. It is the London Dungeon.
The London Dungeon is an interactive… "museum" might not be the right word to use here, but imagine an old-fashioned "haunted house" like you would see in fairs in the past (maybe they still exist?), where you go through a setup with lots of surprises.
In other words, you go through a setup where there are 20 actors playing pranks on you 😀
Read more and get tickets online.
12. British Museum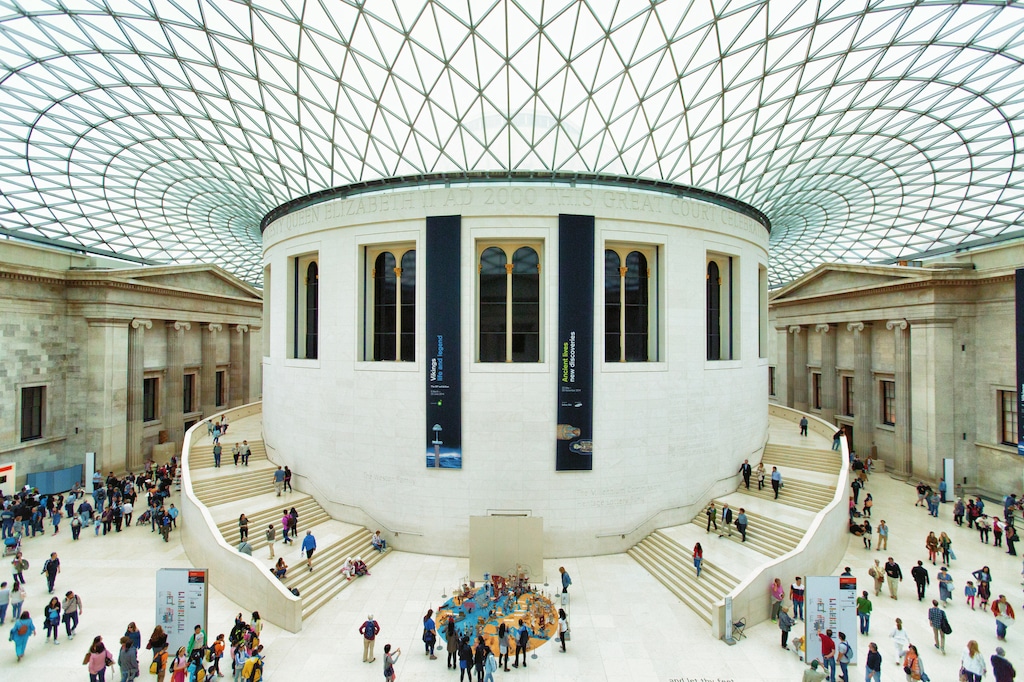 The British Museum is a place in London that cannot be recommended enough – for all age groups. However, I also know that it is not necessarily a trip to a museum that comes first when you book your trip to London 😀
So this one might be more for you who have a few hours to spare on your 2nd or 3rd trip to London (after all, few people can stay away once they've been).
The British Museum is free and contains so many unique artefacts that it is impossible to outline the most important ones here. But I can say that it's at the British Museum if you want to see the Rosetta Stone.
The building is an experience in itself, and the museum is close to Oxford Street, where most travellers will find themselves when coming to London.
So consider stopping by if you're in the area.
13. Churchill War Rooms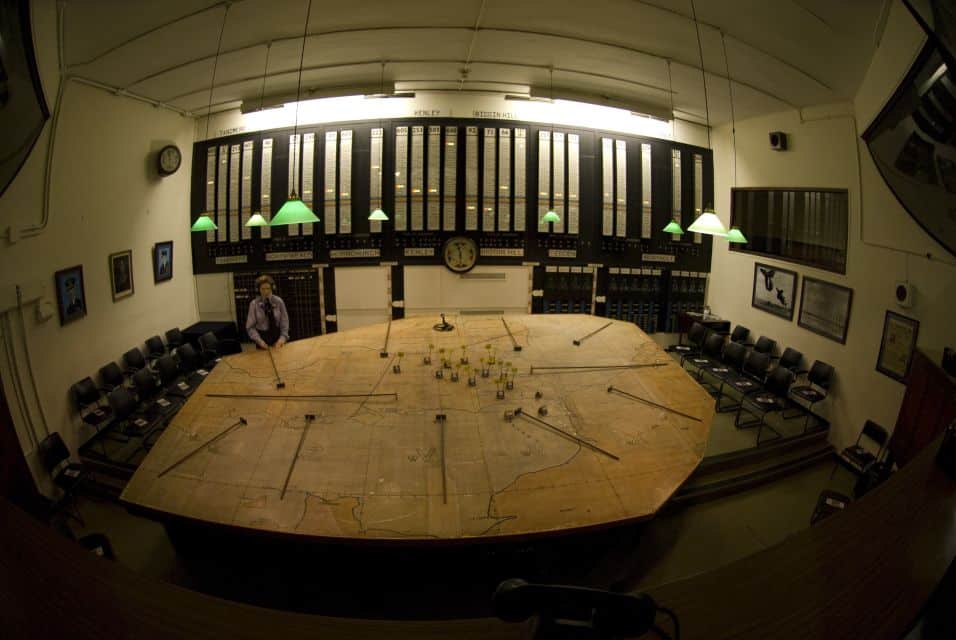 Learn about life in London during World War II with a tour of the Churchill War Rooms, located close to 10 Downing Street, where the British Prime Minister holds court – and did so during the war.
In the Churchill War Rooms, you descend into the original bunker where Sir Winston Churchill and his government operated during the war.
As you know, London was subjected to heavy bombardment by the Germans, so a proper bunker system was needed – and it has been preserved and is now open to tourists.
As well as going down to the Churchill War Rooms, several guided tours take you past some of the most important monuments and sites in Westminster, so it's worth considering if you want to feel the history in London.
See more about Churchill War Rooms and the tours.
14. Palace of Westminster & Big Ben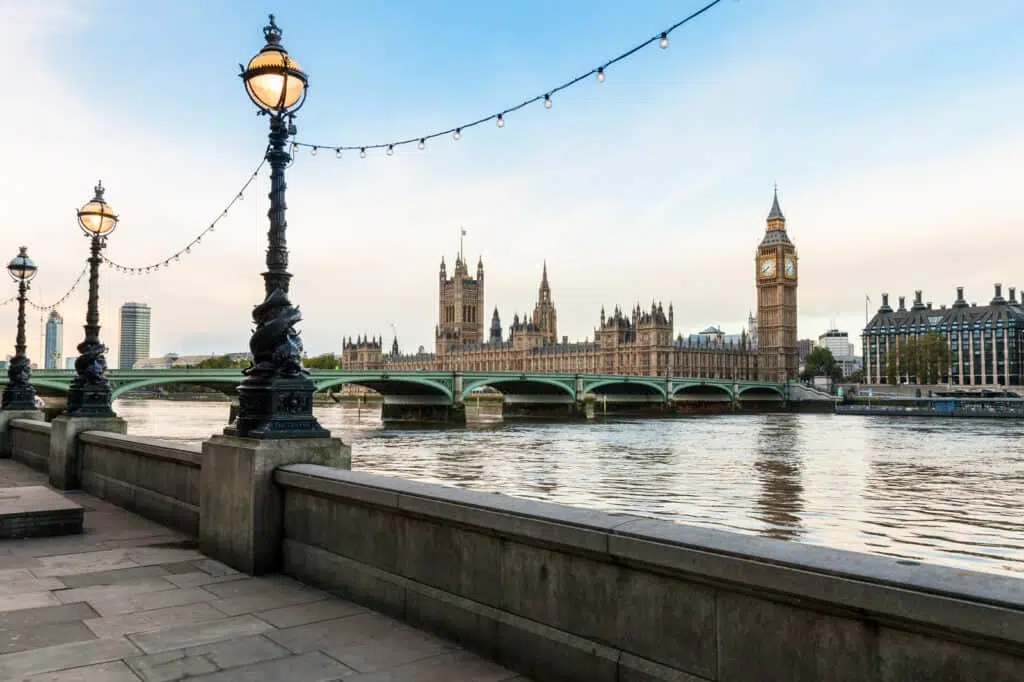 The Palace of Westminster is the home of the British Parliament, so if you've ever seen a single film about London or a picture (and you have if you're reading this guide), you'll know the building.
This is also where we find the iconic Big Ben, so it is naturally an attraction that everyone should stop by when travelling to London.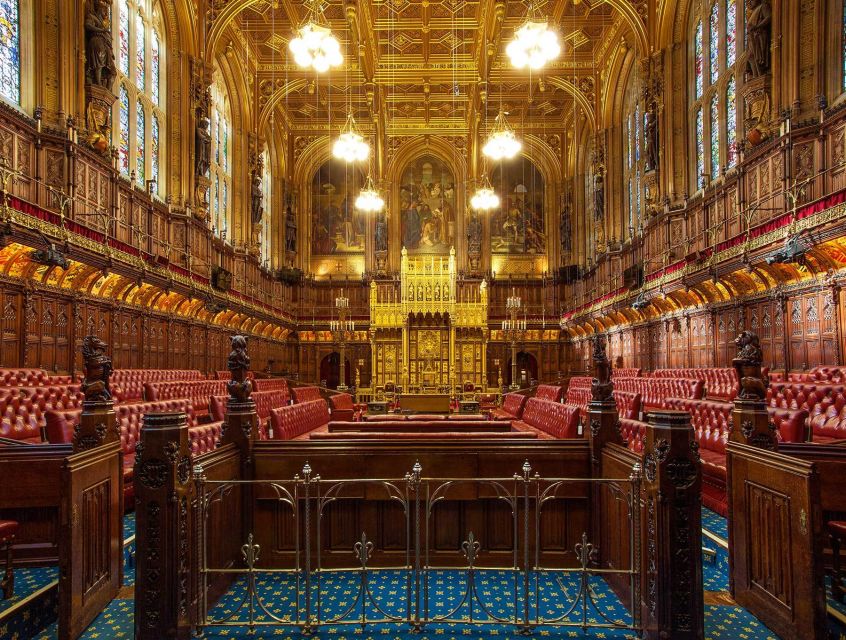 But did you know that it is possible to enter and experience the Houses of Parliament itself? It is, but only on particular dates.
You can see which dates you can visit and book the tour online at GetYourGuide.
15. Westminster Abbey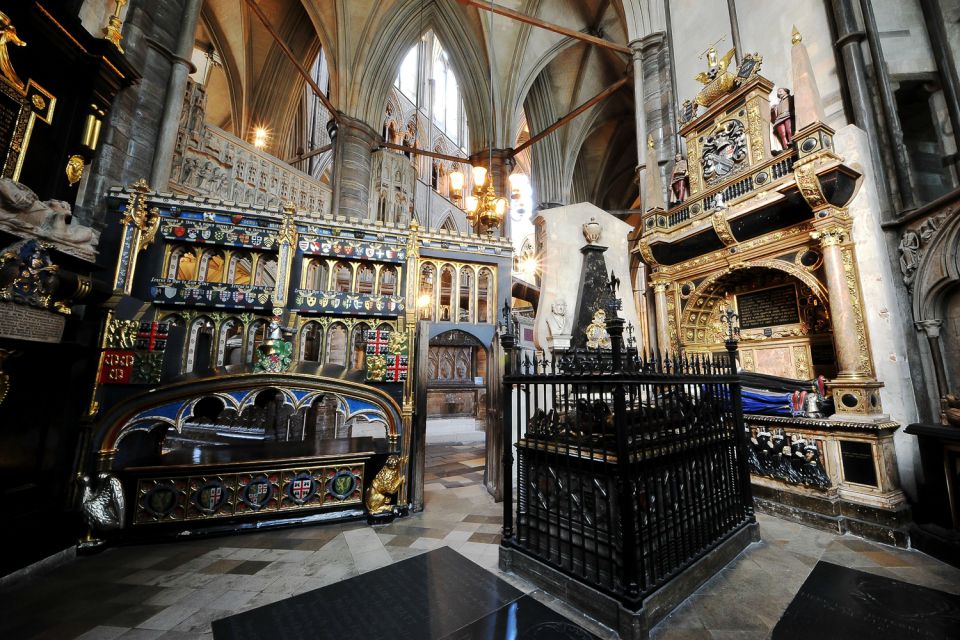 Right next to the Palace of Westminster (and still close to the Churchill War Rooms) is Westminster Abbey, arguably one of London's most iconic buildings.
The church was built way back between 1045 and 1050, which also emphasises how old the city of London is.
It is in Westminster Abbey that the British royal family its most significant events, and most recently, the church hosted Queen Elizabeth II's funeral in 2022.
Since 1066 (!) Westminster Abbey has been the place for the coronation of the following British monarch.
Undoubtedly one of the essential sights in London if you are interested in the British royal family.
Read more about Westminster Abbey and get tickets online.
16. Camden Market
There are numerous exciting markets in London, but Camden Market is truly an experience.
If you've ever felt different and not like the others, then there's a good chance Camden Market is for you.
The whole of Camden Town exudes culture and is, in particular, an area of ​​London with solid roots in the world of music. This is where all the cool Britpop bands hung out in the 90s, and Amy Winehouse lived here before her tragic death.
At Camden Market, you can buy everything from classic souvenir t-shirts to vintage clothes, paintings and psychedelic clothes for the next techno rave.
There is something for everyone and just coming off the tube at Camden Town Station and walking up to the market is an experience.
The market is open every day of the week, but of course, there are the most people on Saturday and Sunday, so consider going up here on a weekday if you're not just in London for a weekend trip.
Take a guided private tour to learn all Camden Town's hidden secrets. Take a look at the different options here.
In Camden, I can also recommend the pubs The Lock Tavern, The Good Mixer and The Hawley Arms.
17. Regent's Canal Waterbus from Camden to Little Venice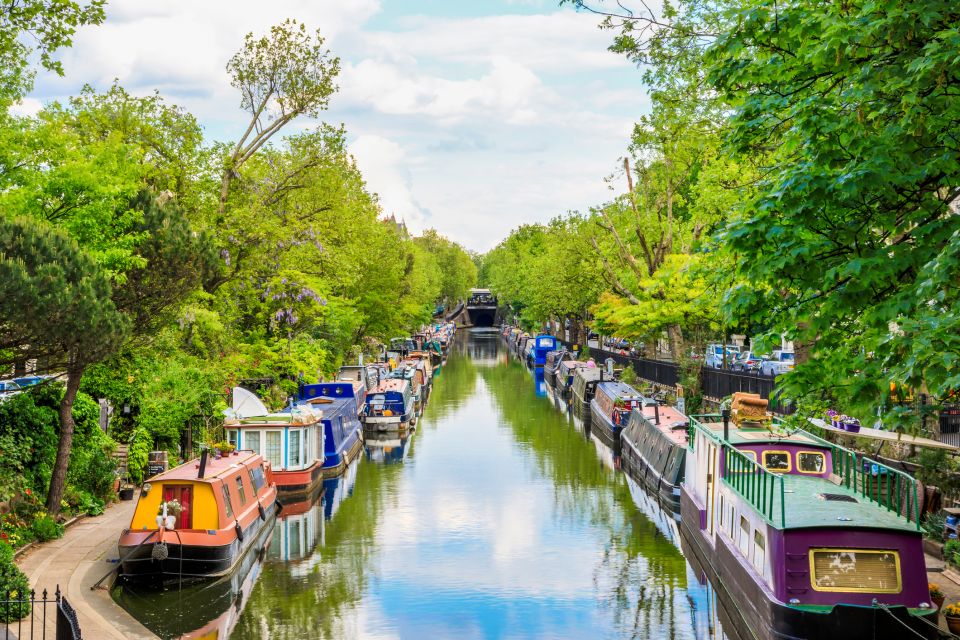 You might have thought that the Thames was the only option for a boat trip in London?
A boat trip on the Thames is, of course, one of the best ways to see many of London's central sights, but if you want to get under the skin of the British capital and experience the city from one of the smaller canals, consider taking a trip from Camden to Little Venice.
The iconic, old-school boats sail from the canal next to Camden Market and take you via Regent's Canal past London Zoo to Little Venice in West London (close to Paddington, where many choose to stay in London).
An extremely cosy and cheap boat trip that gives you a new look at London.
See more and get tickets here.
18. Portobello Market and Notting Hill
Notting Hill rings a bell for many – at least if you've seen the famous movie with Hugh Grant and Julia Roberts of the same name.
Notting Hill is an area in West London worth a visit with its beautiful, classic, colourful houses and cosy shops.
But if you want to get total value for money, consider visiting Notting Hill on Saturdays for Portobello Road Market.
It is a markedly different market to so many others in London – here, the entire Portobello Road is blocked off, and instead of cars, you will find a long line of stalls with everything from antiques to fresh fruit, vintage clothes and much more.
There is a rather festive atmosphere in the area, where there are plenty of restaurants, pubs and cafes if you are not into street food from one of the many stalls.
You can take the tube to Notting Hill Gate (on the Central Line) and follow the flow of people, then a few minutes later, you enter Portobello Road.
19. Borough Market
If I have to name one food market in London that you must visit, then it has to be Borough Market, which is located on the south bank of the Thames close to, among other things, London Bridge and Shakespeare's Globe.
There has been a market in the square as far back as the 13th century, so this is yet another indication of how many historical experiences and sights London offers below the surface.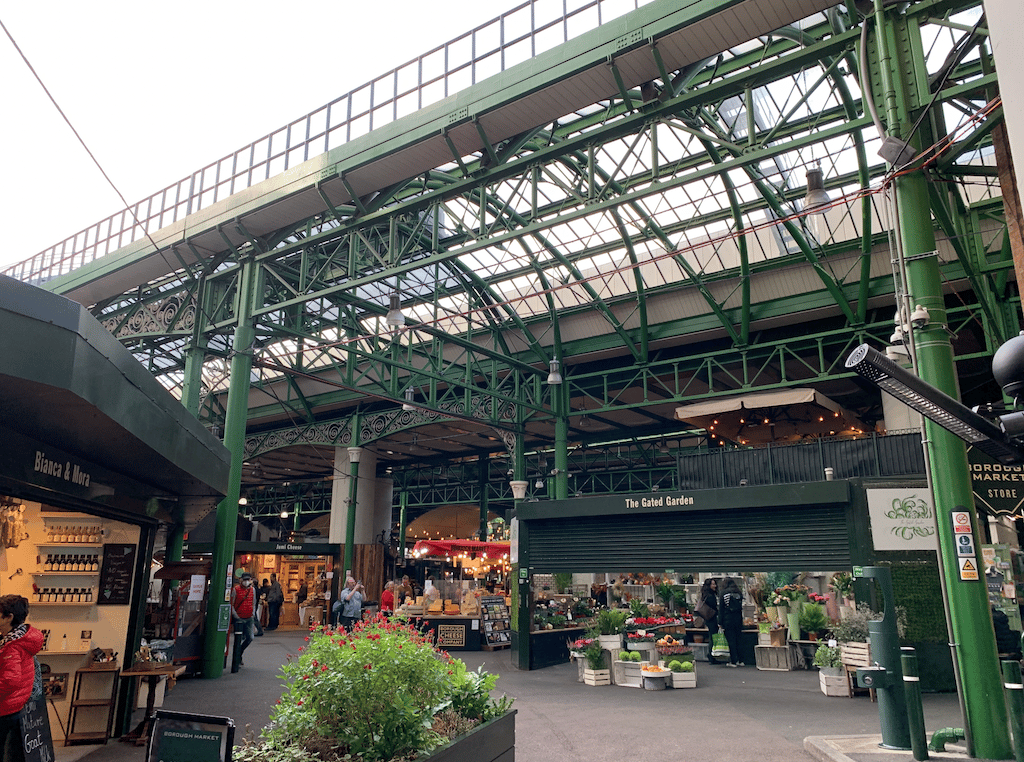 You can now get street food, all kinds of cheeses, locally produced fruit and vegetables and craft drinks at the market.
I love Borough Market but have previously made the mistake of timing my visit badly – the market is not open for dinner.
It is open from 10-17 except for Saturday (the big day), when it is open from 9-17, and on Sunday, it is only from 10-15.
If you want the whole experience, you can take advantage of a guided food tour at Borough Market.
20. St Paul's Cathedral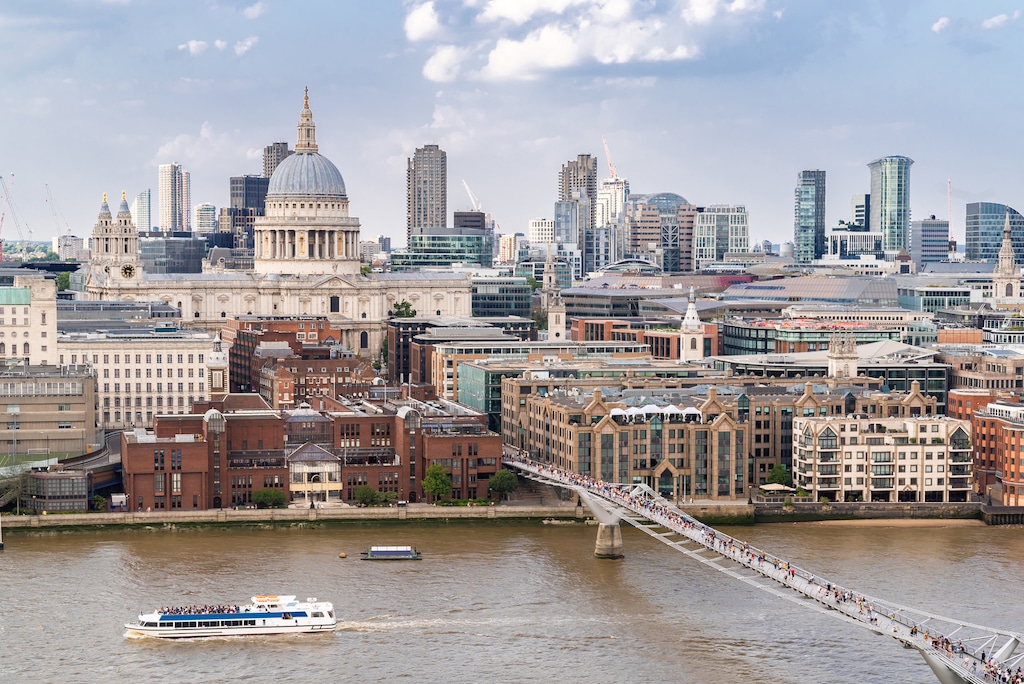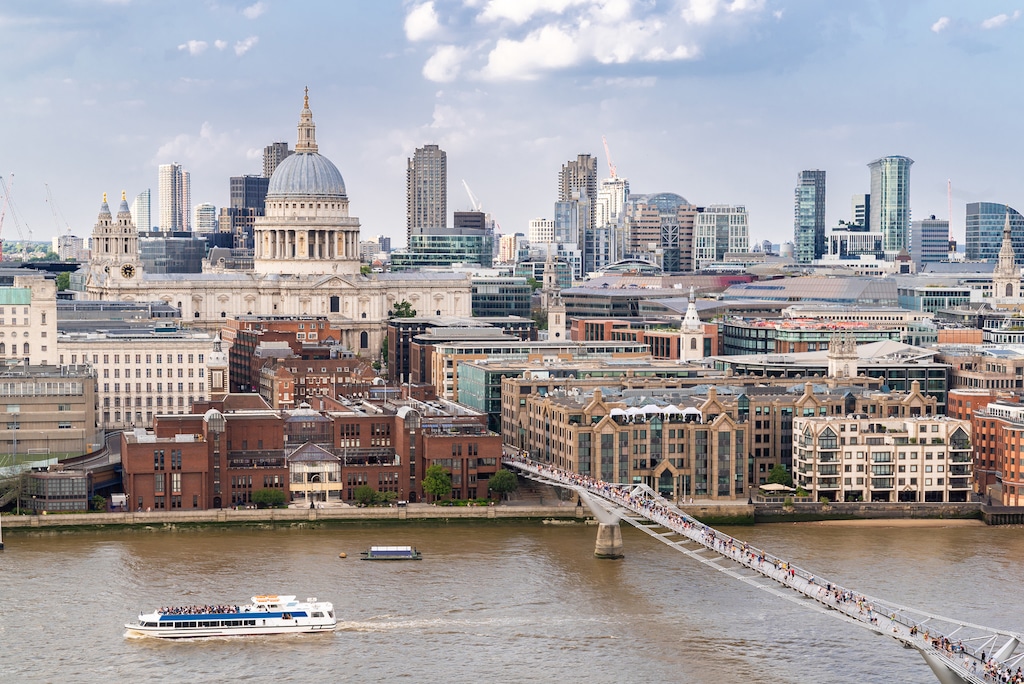 One of London's most iconic buildings is undoubtedly St Paul's Cathedral in the City of London.
I love walking across the Millennium Bridge from the south side of the Thames, where you stare right into the cathedral – it's stunning.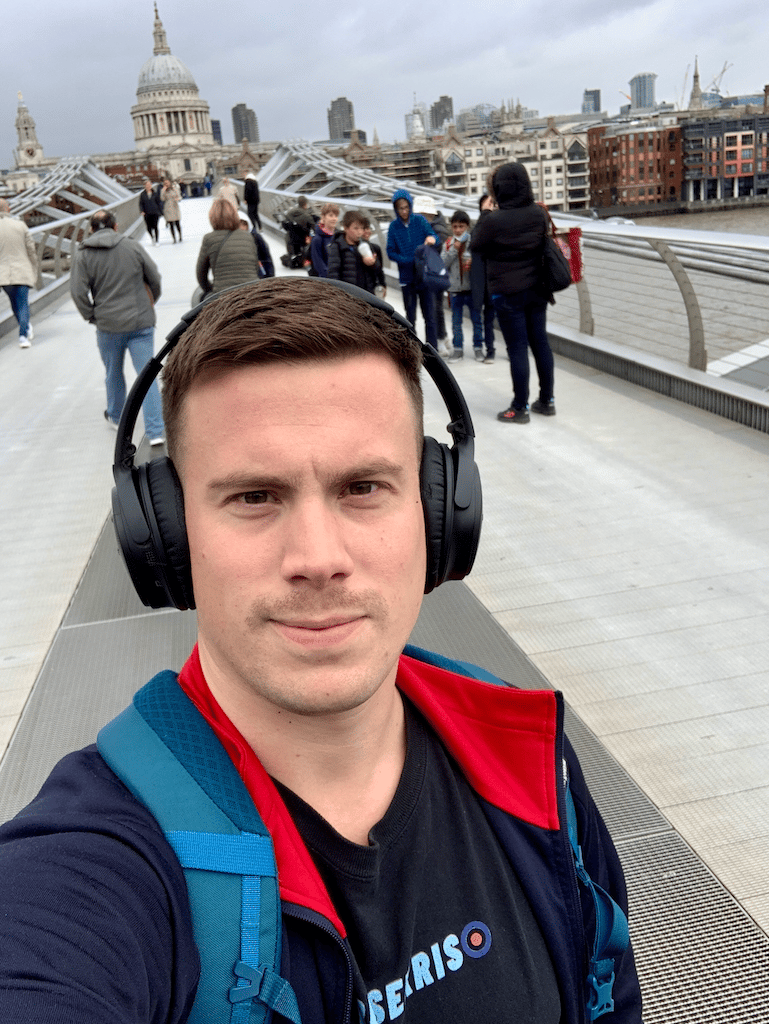 St Paul's is known for, among other things being the place where Prince Charles (now King Charles) and Princess Diana were married.
St Paul's is a massive cathedral that, luckily, is open to the public for a ticket. And, of course, you can get right up to the top and enjoy a phenomenal view of the City of London.
Read more and buy tickets online here.
21. Tate Modern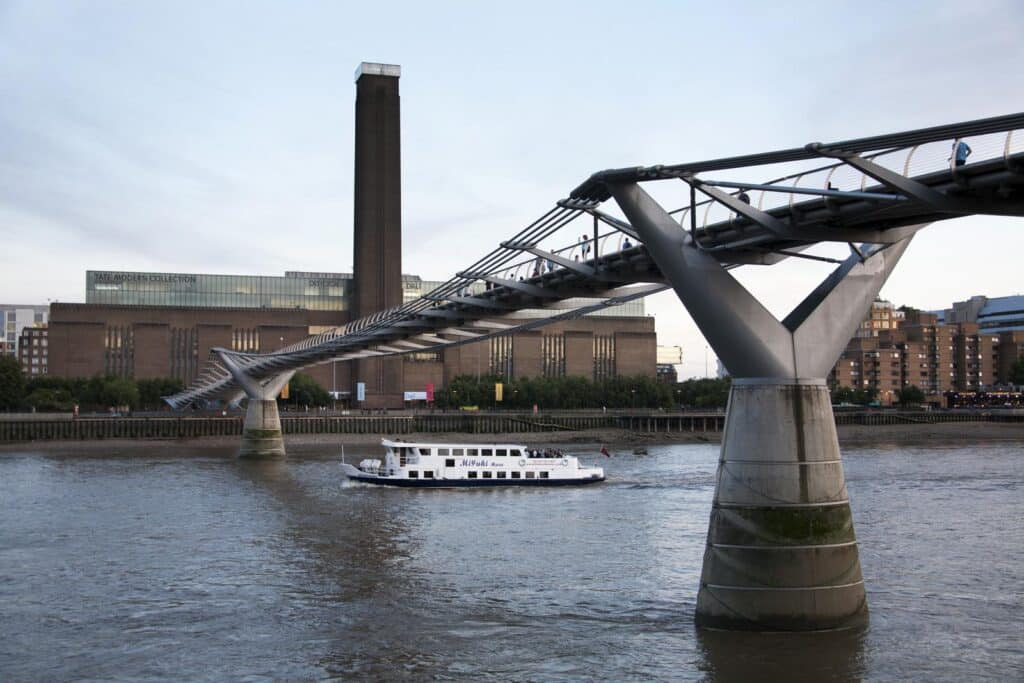 On the other side of the Thames and at the start of the Millennium Bridge, we find the Tate Modern, one of Europe's most impressive art museums.
I am not that interested in art, so it took me many trips to London before I finally got inside the doors of Tate Modern.
Although I'm not into art, I was impressed by Tate Modern, so I think if you're even the slightest bit interested in art, you could spend a whole day here.
Tate Modern is free to visit, but there may be exhibitions that require a separate ticket.
Read more and plan your visit here.
You can easily combine St Paul's, Tate Modern and Borough Market – all three attractions are very close.
22. Skygarden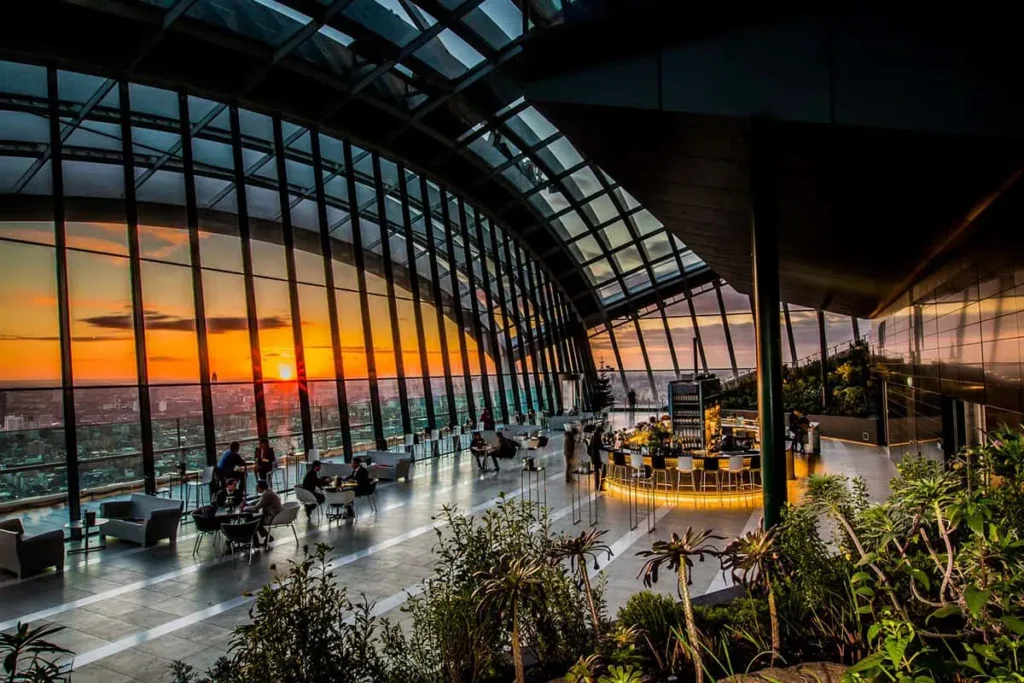 Skygarden is something as rare as a free thing to do in London 😀
In other words, Skygarden is a free public garden in London, where you only need to book a ticket for your visit in advance.
And let it be said right away – if you have already bought the plane tickets to London, you better make sure you book a ticket to the Skygarden because they always sell out.
The Skygarden is located at the top of a building in the London financial district, City of London, called the Walkie-Talkie building, and we must admit that it is not the prettiest building from the outside.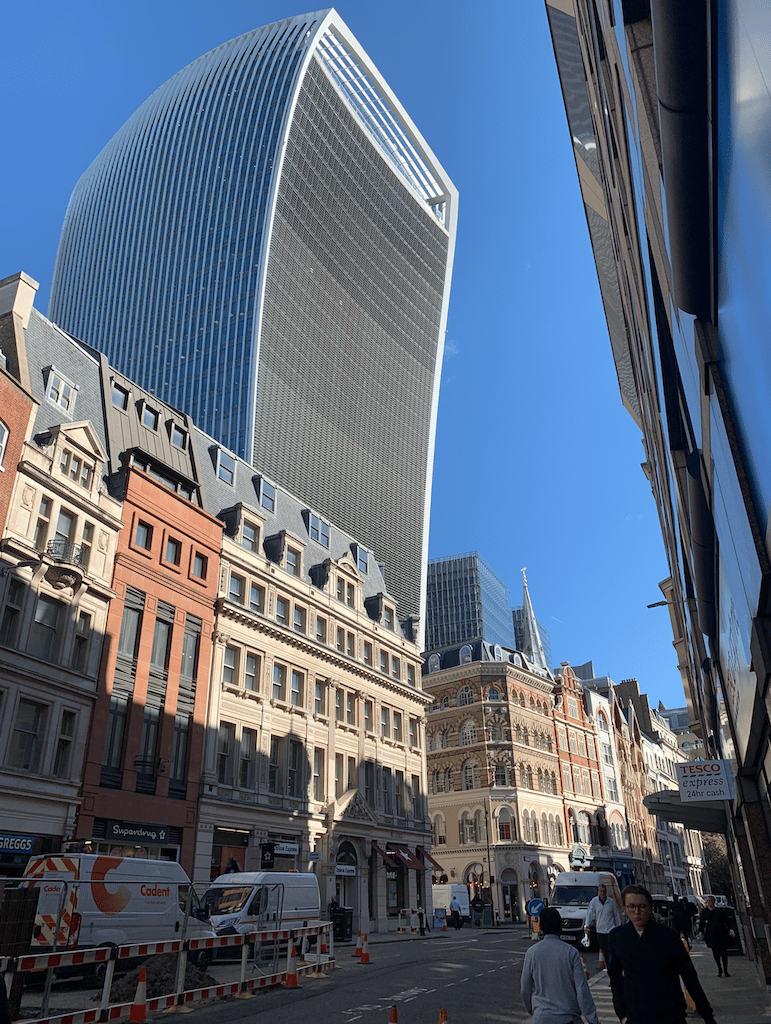 But we can't care too much about that, because the view up from the Skygarden is fantastic. We are right between the Tower of London and St Paul's, but we can see most of central London from up here.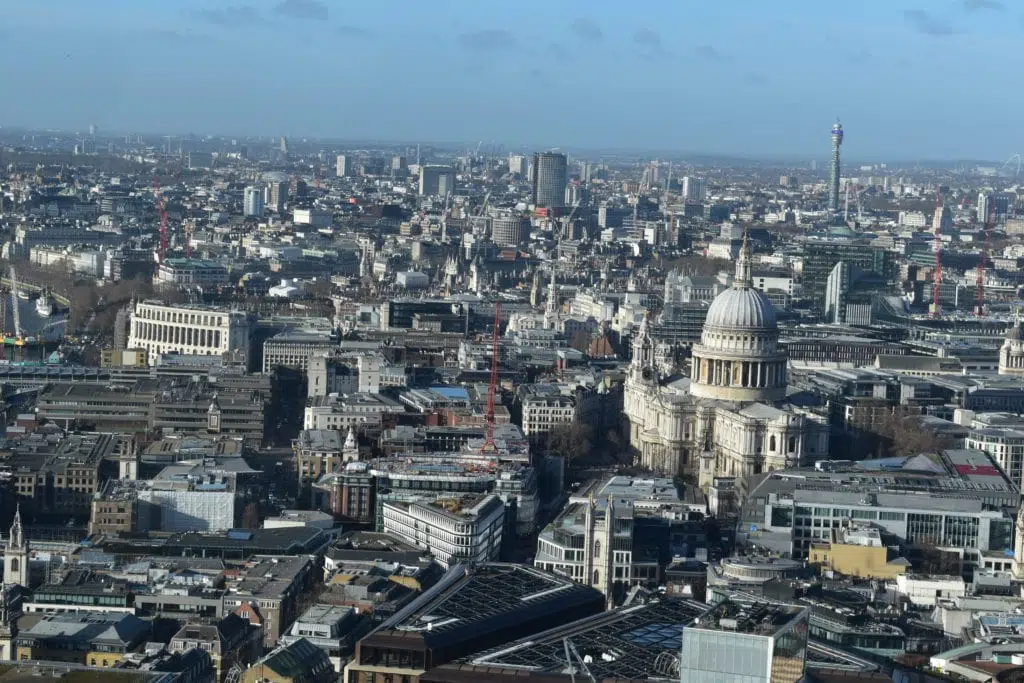 There is a restaurant in Skygarden that requires booking, but for everyone with a regular ticket, there is also a little bar that sells snacks, coffee and drinks.
There is something very cool about having a pint with this beautiful view of London – and (the entrance) is free!
So if you're looking for a free rooftop bar in London, this is a good option.
Remember to book your ticket online in advance.
23. Day trip from London to Stonehenge, Windsor and Bath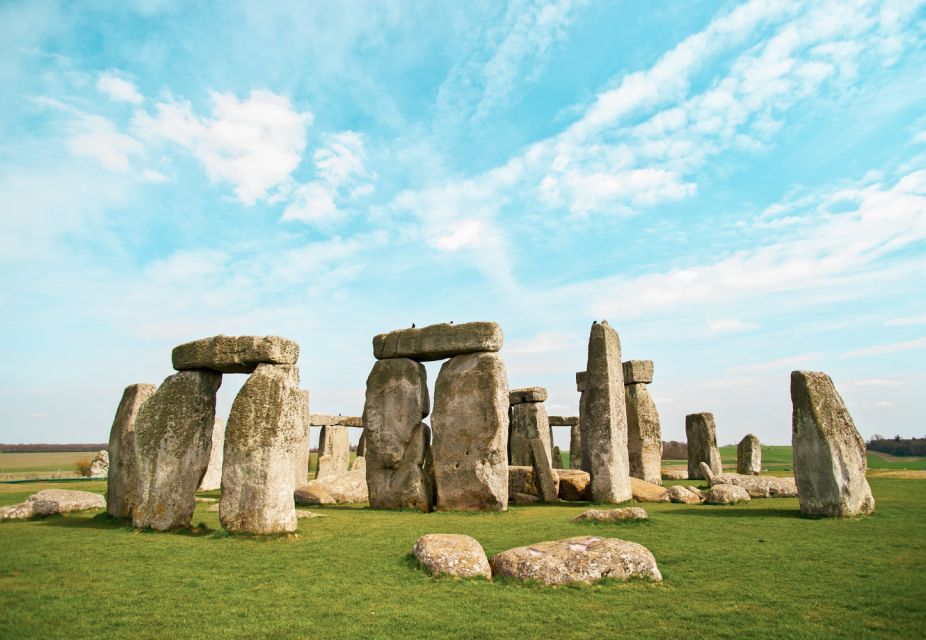 I know many of us will travel to London again and again. So many of us may have passed by the London Eye, Big Ben and Trafalgar Square a few times.
So how about taking a day trip from London and experiencing some of England's most iconic sights?
One of the most popular day trips from London goes to Stonehenge, Windsor and Bath.
There are, of course, enough sights and experiences in London for many trips, but I still want to share the idea, as many forget there is more to see in the south of England than just London.
Although London is amazing 😀
24. Hackney City Farm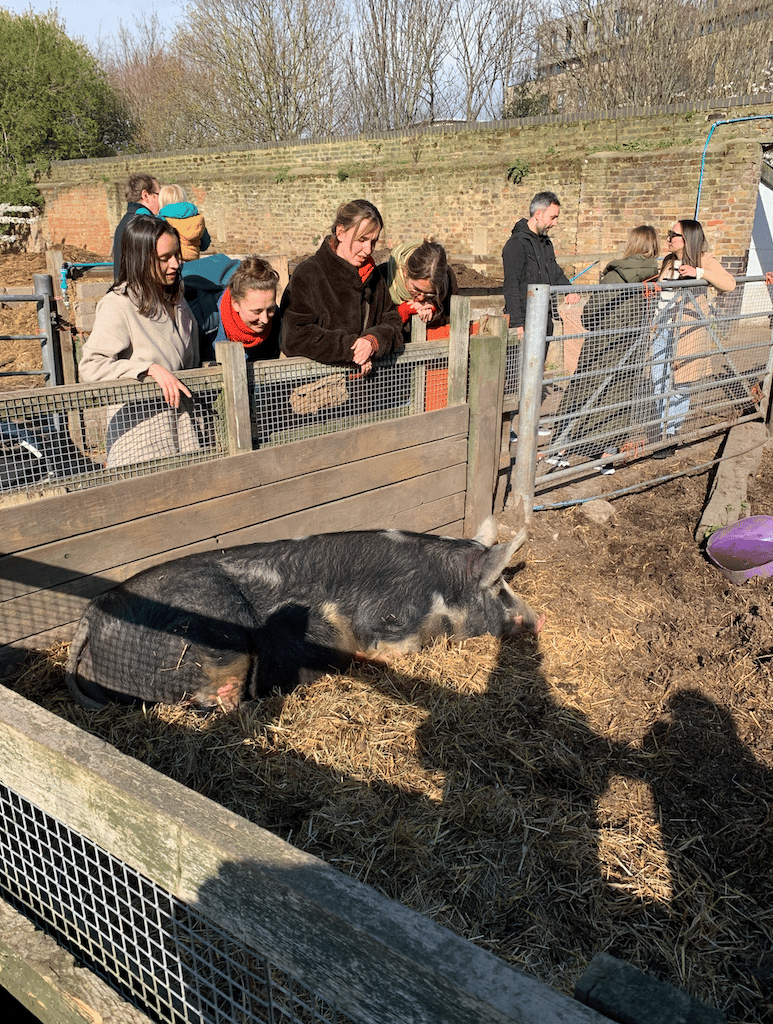 Let's get back to London and go straight to one of the hidden gems in East London: Hackney City Farm.
As the name suggests, it is a small city farm in the middle of London.
I've been here several times and love showing the place to new people who never quite understand what I'm talking about until they enter the farm and see everything from a giant pig to goats and donkeys.
It's free to enter, but I recommend donating a bit to the place or stopping by their excellent cafe.
A great experience in Hackney, where in the area I can also recommend stopping by Broadway Market on Saturdays, where there is a street market with delicious street food and all kinds of goodies.
25. Brick Lane and Shoreditch in the East End
We stay in the East End and slip a little south of Hackney City Farm to Brick Lane in the Shoreditch area, which has been a bit of a hipster hotspot in London for many years.
Brick Lane is also a mecca for those who love vintage shopping and know exactly what they are looking for.
It's actually kind of funny about Brick Lane because the area is a traditionally poor area of ​​East London, full of Indian restaurants and old houses. Still, in the early 00s, the artists moved in and transformed the space into what it is today.
You can talk about gentrification here, but there is no doubt that if you want to experience one of the trendiest streets in London, you must go to Brick Lane.
If you are interested in music, remember to make your way past the enormous Rough Trade Records shop, and if you want to experience a classic, old-school East End pub, then you must go for a drink in The Pride of Spitalfields.
Brick Lane is in the heart of London's notorious East End, so if you want to seek out famous places from the stories of Jack the Ripper, this is the place too.
26. Natural History Museum and Science Museum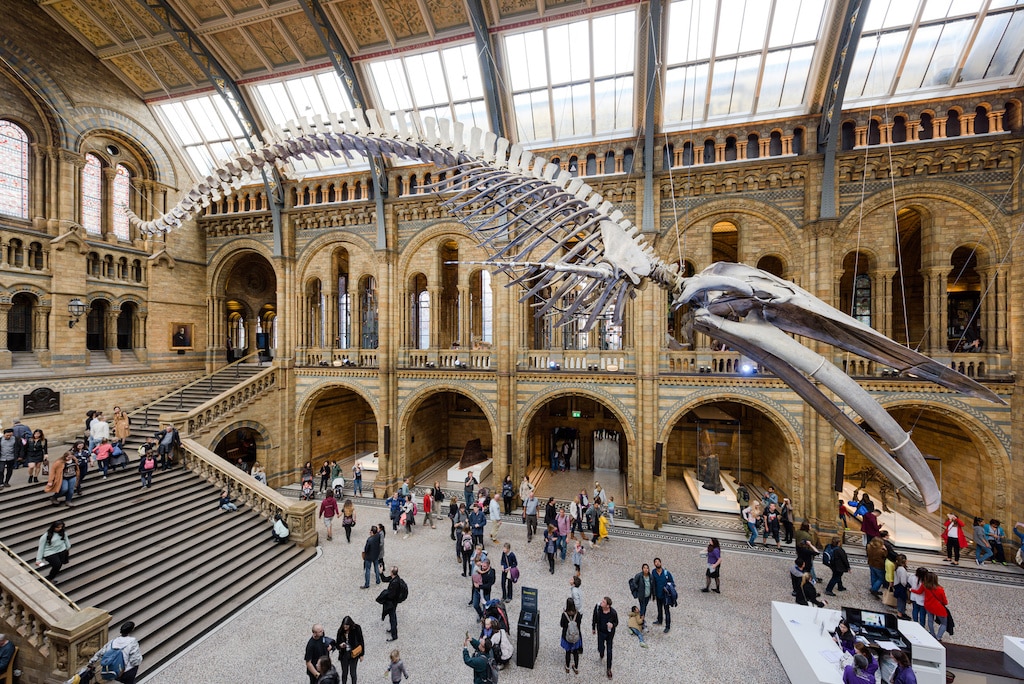 The Natural History Museum and the Science Museum are two different museums. Still, they are located right next to each other in South Kensington, just south of Hyde Park and close to the iconic Harrods shopping centre.
Therefore, it might make good sense to make your way past both museums when you are in the area anyway.
Both museums are incredibly child-friendly, so if you travel to London with children, you should consider visiting these museums.
At the Natural History Museum, you will find, among other things, a giant skeleton of a dinosaur, which is always popular with both children and adults.
Entrance to both museums is free, but you must book a ticket online.
Go to the Natural History Museum – go to the Science Museum.
27. Afternoon Tea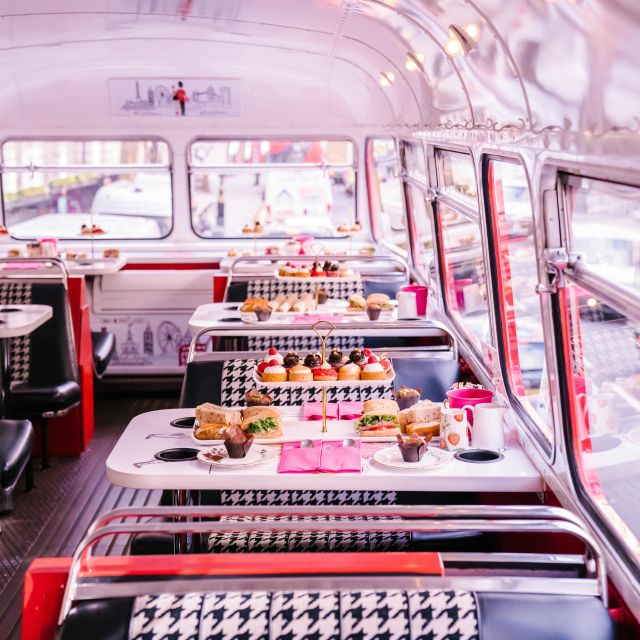 No one loves tea as much as the British, so when you travel to the UK, you must try the iconic concept: afternoon tea.
However, be aware that you may well skip lunch or eat a very light lunch before going to afternoon tea: you get significantly more than just a cup of tea and a small cookie.
Afternoon tea is an exceptional and delicious experience, where you get tea (or coffee, if you like), small sandwiches and all kinds of delicious cakes.
I would recommend booking a table, as afternoon tea is trendy in London, so good places are in demand.
You can also take the experience up a level and book either an afternoon tea tour with a sightseeing bus or a river cruise on the Thames with afternoon tea.
I hope you can use this guide to the best sights and things to do in London.
If you have questions about the British capital, please comment below or check out all travel guides to London here.
What should you not miss when visiting London?
If you are travelling to London for the first time, you must at least see the London Eye, Big Ben and the Palace of Westminster, shop on Oxford Street, the Tower of London, the British Museum and maybe a trip to Harry Potter Studios if you are a fan of the wizard.
What are the best things to do in London with kids?
There are many popular things to do in London that are aimed at children. You can advantageously book tickets for the London Eye, Madame Tussauds, London Zoo, Sea Life Aquarium and the Natural History Museum.
How many days do you need in London?
As many as possible! But you can tick many boxes with 3-4 days in the English capital.
Which musical should you see in London?
De mest populære musicals i London er bl.a. Lion King, Phantom of the Opera, Mamma Mia og Grease.