There are plenty of escape rooms in Copenhagen, and below I've compiled an overview of the best – so it's easy to choose where to go for your next hen party, stag night or just a fun thing to do in Copenhagen.
Escape rooms are trendy in Copenhagen and are undoubtedly here to stay. It's a fun, interactive game where your group has to solve a series of tasks that depend on the theme.
In some cases, you are detectives a la Sherlock Holmes; in other cases, you are investigators. In some games, it's a crime scene you're participating in; in others, it is a true horror.
Here are the best escape rooms in Copenhagen.
All rooms on this list are available in English.
1. The Ritual – Occult Mystery Room 👻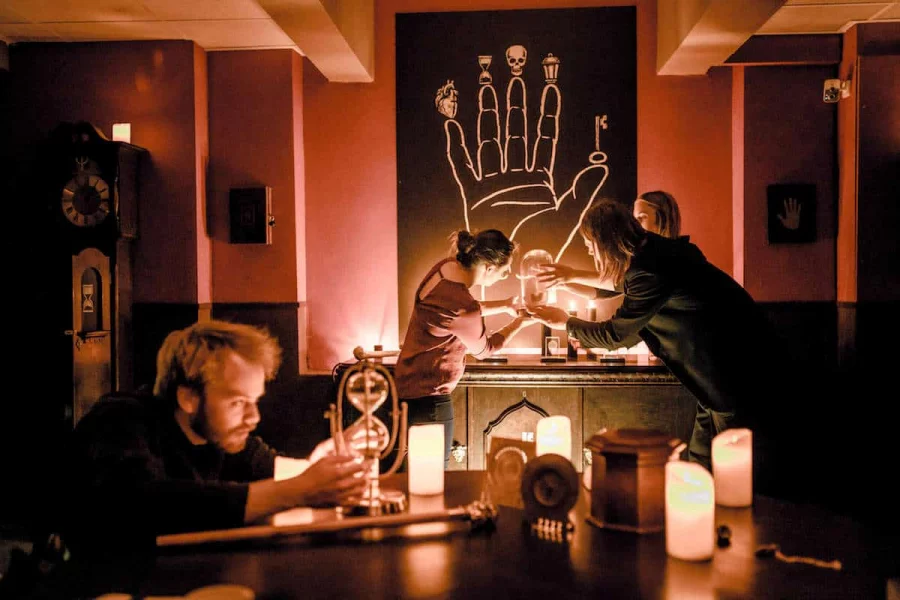 At Mystery Makers, who were the first to create escape rooms in Copenhagen way back in 2014, we find several exciting mystery rooms.
Mystery Makers has won several awards for their escape rooms, so you are always in safe hands here in Copenhagen City Centre, close to Østerport Station, where an incredible experience awaits – regardless of which room you book.
The Ritual is one of their most popular rooms. The idea of the game is that you get a look inside the doors of a secret lodge located at one of Copenhagen's finest addresses.
However, you and your fellow players quickly discover that the lodge is conducting an evil ritual, and now you have 1 hour to interrupt the ritual and escape from the room!
The whole experience, with an introduction, takes 1.5 hours and is recommended for everyone over 12, so if you are looking for an escape room with more minor children, there are better rooms in Copenhagen than The Ritual.
You can be nine people, but you can also book for up to 18 people, where you are then divided into two different rooms and have to compete to break out the fastest.
2. The Killing Room 🤯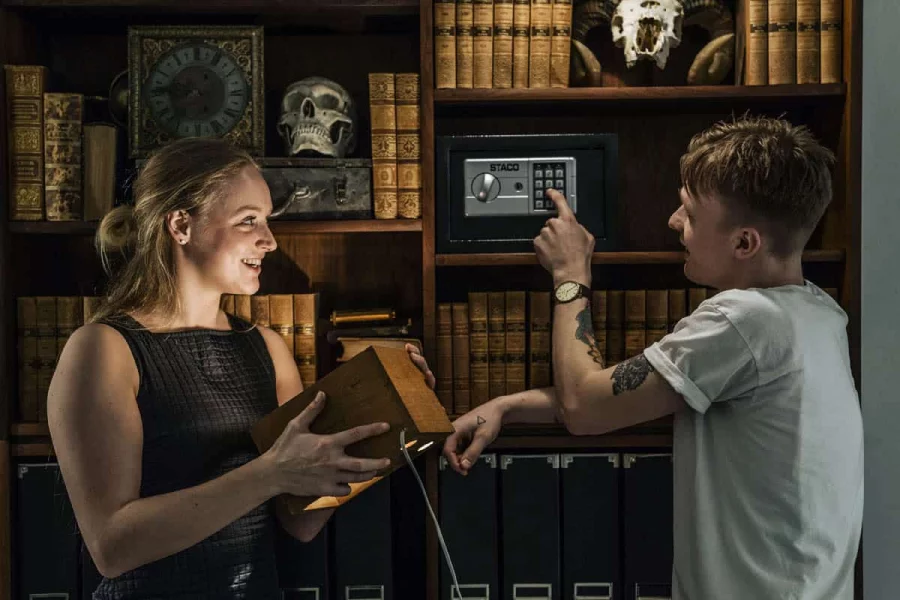 The following escape room is also with the experts from Mystery Makers and is somewhat more dramatic!
The Killing Room is an escape room in Copenhagen that is a journey into the twisted world of a serial killer and where you must cooperate in the best possible way to break out of the room before 1 hour has passed.
You start by being split into two groups that must work together to find each other to escape the serial mother's game.
It's a good escape room for companies that need to learn to work together, but also a fun experience for family and friends who want to try a different experience that shakes things up.
Again, this is a room for those over 12 years old, you can be 6-15 participants, and the experience takes 1.5 hours.
3. The Lab – most popular escape room in Copenhagen👩🏻‍🔬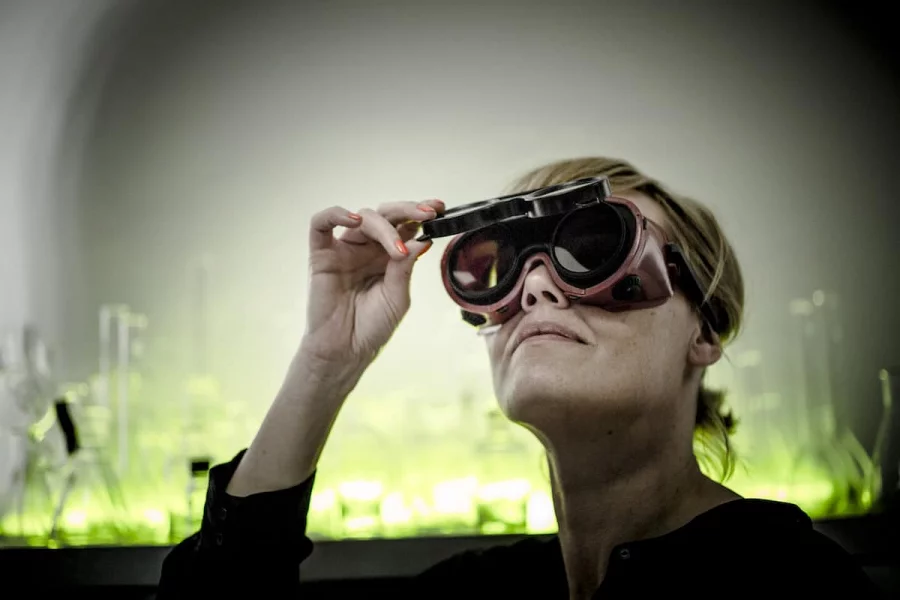 If you want to try The Lab escape room in Copenhagen, you have to be there in good time – it is the most popular escape room at Mystery Makers, so it often sells out.
It is a mystery room where you can be up to 36 people per game, but only if you are more than nine people; you are divided into several rooms.
The Lab is a classic escape room, where you come across a long series of challenging puzzles and cryptic tasks in a laboratory that must be solved in 1 hour.
The Lab is available for kids from 7 years, as long as adults accompany them, so this escape room can easily be played by (most) of the family.
4. Outbreak Escape Room 🦠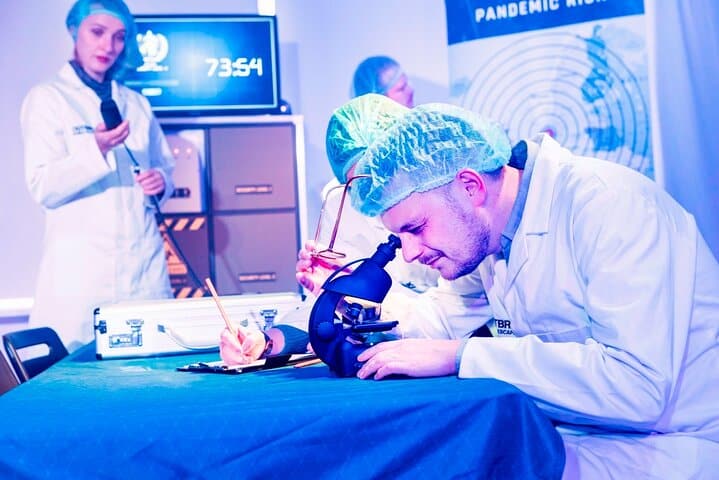 Info:
Number of participants: 3-6 people
Location: Copenhagen Ø (Østerbro)
Duration: 75 min
In this escape room in Copenhagen, you have the existence of humanity in your hands – and that's nerve-wracking!
Inspired by the worldwide corona crisis, it is now up to your team to save the world from a global epidemic. Society has unrest and chaos, and it is close to going wrong, but a vaccine might save the world from going under.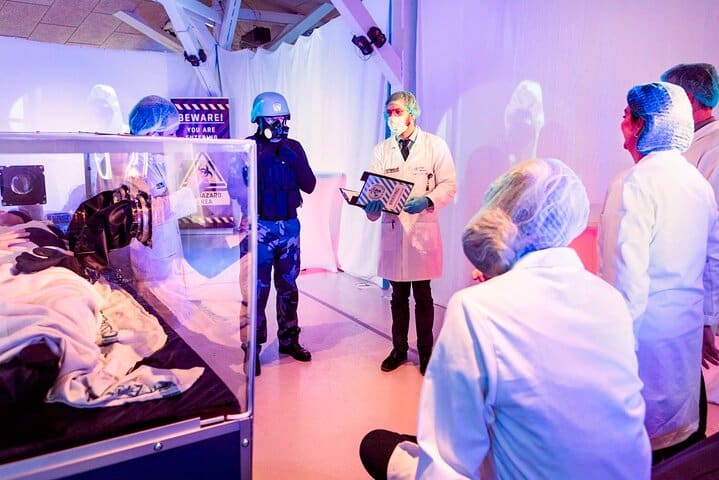 The problem is that the scientists who worked on the vaccine have mysteriously died in the lab, and it's now up to you to step in and save both the vaccine and humanity.
The starting price applies to 3 people, and a supplement is paid per person. Additional participants are up to 6 people.
At the Outbreak Escape Room in Copenhagen, there is therefore, the possibility of a slightly larger group going than at several of the other escape rooms.
Read more and book the escape room here.
Have you found your accommodation in Copenhagen yet? I live here, so I know a thing or two about our different areas.
Check out my extensive guide on the best places to stay in Copenhagen.
5. Da Vinci Escape Room 🖼
Info:
Number of participants: 3-6 people
Location: Copenhagen Ø (Østerbro)
Duration: 1.5 hours
Most people have either read the book or seen the film – and, if nothing else, heard – about the Da Vinci Code with its cryptic codes and riddles. Now it's your turn to follow in the mystery's footsteps and save the entire world's fate.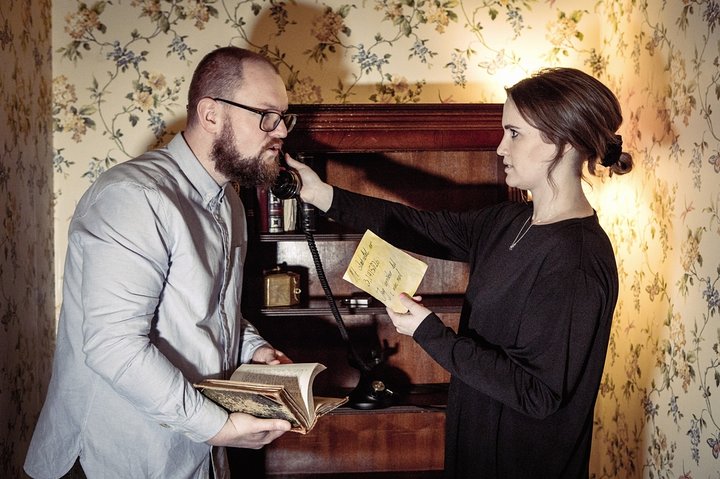 Here's the trailer to get you in the right mindset before your trip to the escape room in Copenhagen:
A letter from Johannes Klosterberg is your first clue, and it's up to you to protect the Holy Grail.
An hour has been set aside for the task itself, but since there is also an intro before and a follow-up after, you must estimate approximately 1.5 hours. Of course, depending on how quickly you solve the mystery.
You can be up to 6 participants and the price increases per participant over 3.
It is more fun to be more; the more brains, the better.
Book Da Vinci Escape Room here.
6. Sherlock Holmes Escape Room 🕵🏻‍♂️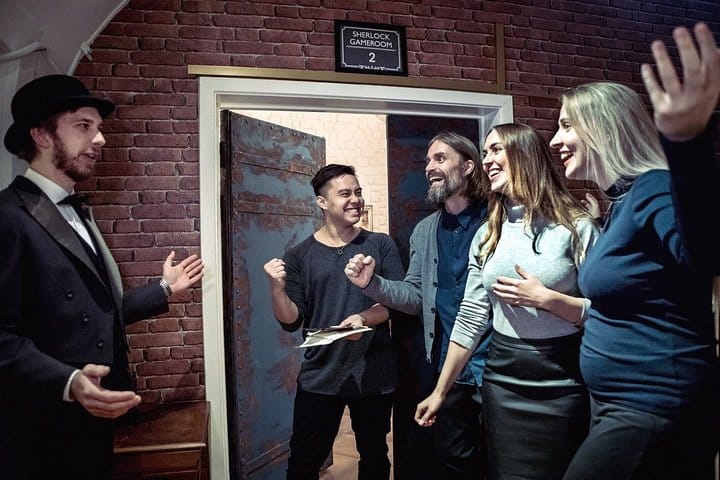 Info:
Number of participants: up to 12 people
Location: Copenhagen K (city centre)
Duration: 2 hours
If you are travelling to Denmark in a big group – perhaps on the occasion of a bachelor party – the Sherlock Holmes Escape Room is an obvious choice, as it is a double room so that you can split into two groups.
You can also choose to be followed and spend up to 2 hours solving the puzzles, which is twice as long as elsewhere.
In 1902, the English crown prince Edward VI will be crowned king. However, some unfortunate pictures are taken of him, which are used for blackmail, and the coronation is at stake. It is up to you to find the pictures before they are published.
In true Sherlock Holmes style, you must collect clues and solve puzzles to find the hidden photographs. Do you have what it takes to achieve it?
Read more about the Sherlock Holmes Escape Room here.
If you're coming to Europe from the US and want to experience the best Sherlock Holmes-related things to do you must travel to London.
7. Solve a Mystery by Christiansborg 🏰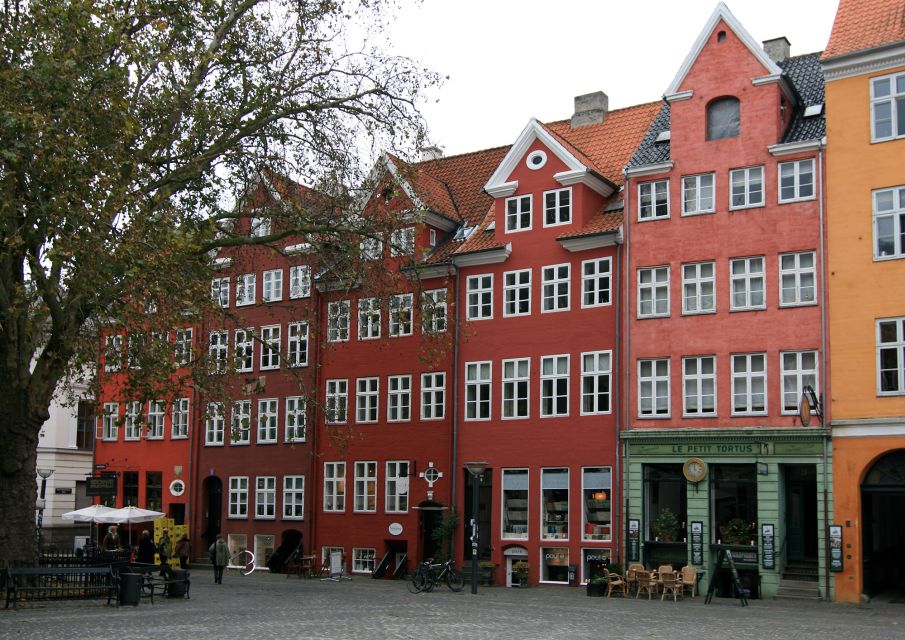 Info:
Number of participants: 1-4 people
Location: Copenhagen K (city centre)
Duration: 2 hours
If you've got the Copenhagen Card this mystery tour is already included
Although escape rooms in their original sense are the unravelling of a mystery in a room indoors, there are also new ways of thinking about the concept.
For example, this "escape room", where you have to solve a murder mystery outdoors near Christiansborg, close to all Copenhagen's best sights and activities.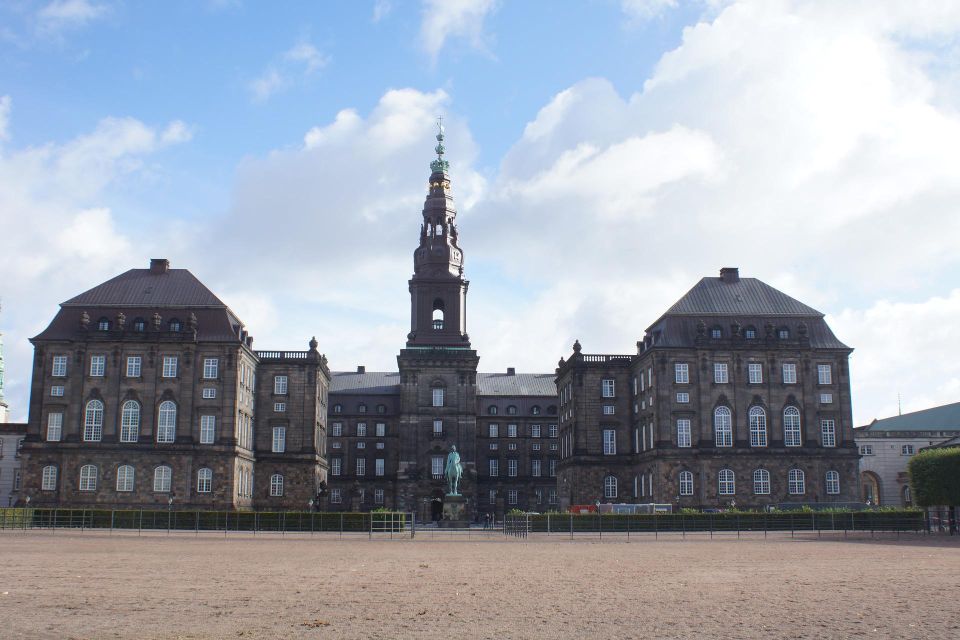 A murder has been committed – and it's up to you to find the culprit! Via historical settings around Christiansborg (the Danish parliament building), you must solve puzzles and find the killer!
In addition to solving an escape room-style mystery, you also get to simultaneously see the city's historical sights and learn something about Copenhagen. A highly praised experience where you can bring a packed lunch and thus extend the experience.
Book the Murder Mystery at Christiansborg here.
As previously mentioned this mystery tour is included in the Copenhagen Card – a tourist card which gives free entrance to +89 attractions as well as 24-120 hours of free public transportation in Copenhagen.
I highly recommend getting the Copenhagen Card when you visit the Danish capital. Read more about the card here.
8. The Ring Escape Room 🧟‍♀️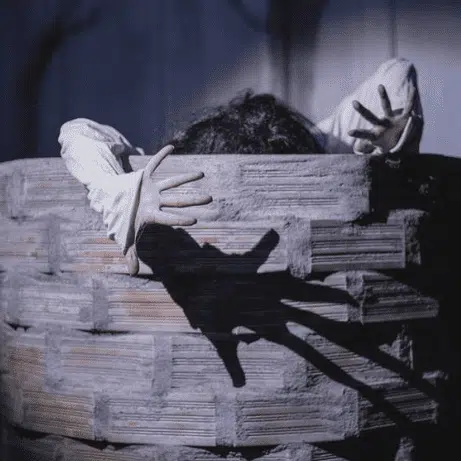 Info:
Number of participants: 3-8 people
Location: Copenhagen K (city centre)
Duration: 60 mins
If you are into horror and scares, this escape room in Copenhagen is just the thing for you!
Here, atrocity is the main theme from the get-go and from this very room, terrified screams are heard when the mystery is underway.
It's up to you to solve the mystery of a little girl's sudden death in true The Ring style. There is only one rule: You must not watch the film.
But what happens if you do? And what happens if you don't solve the mystery in 60 minutes? Maybe it will all get a lot worse…
This escape room requires teamwork from the whole team, and there are nerves from start to finish!
Book The Ring Escape Room here.
Their website is mainly in Danish, but as it says on the site all their escape rooms can be played in English.
Speaking of Danish… Have you seen my guide to the best places in Copenhagen to try Smørrebrød?
9. The Last Passenger Escape Room 🚂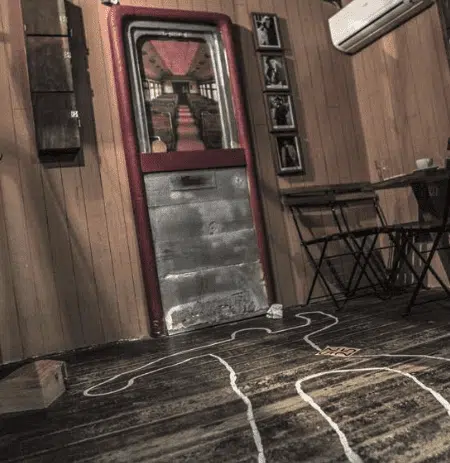 Info:
Number of participants: 2-6 people
Location: Copenhagen K (city centre)
Duration: 60 mins
In true Sherlock Holmes style, it's up to you to solve a murder that has taken place on a train bound for Prague. Follow the tracks, collect clues and find out who the murderers are – and the motive behind the crime.
You have a maximum of 60 minutes to solve the mystery, but you have to do it as quickly as possible.
This is a brilliant, classic escape room where everyone can participate, young as old. A trip can thus be used both as an activity with friends and as a family outing across generations.
Read more about The Last Passenger Escape Room in Copenhagen here.
10. Seven Escape Room ⓻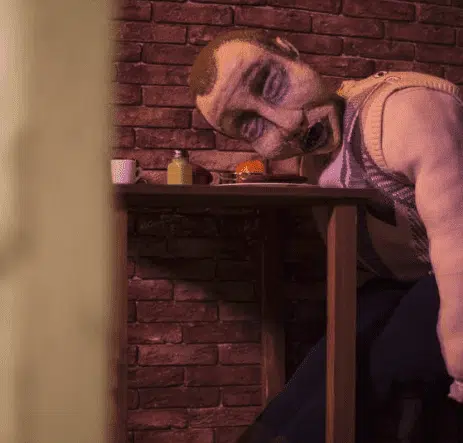 Morality and ethics are one thing for everyday life. It's something else when you're under pressure.
The Seven escape room in Copenhagen gives you an understanding of that.
You probably know the seven deadly sins. Maybe you even try to avoid them daily…
But can you avoid them now that you are confronted with them? And you also know that a murderer is on the loose?
Seven is an adrenaline-filled escape room that will make you question your beliefs – and maybe you'll be surprised by your friends, too.
Read more about the Seven Escape Room here.
11. Pablo Escobar Escape Room 🇨🇴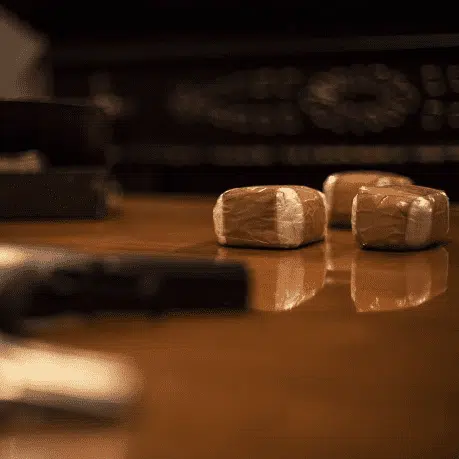 You get a hot lead, but you only have 60 minutes to follow it!
Notorious drug lord Pablo Escobar has made a careless call to his son that the police have intercepted, and now it's up to you to follow the trail and make an arrest – can you do it?
Get an insight into the police's investigative work – and try your hand at it yourself.
Good minds must follow the tracks before they become cold and useless. It gets the adrenaline going and forces you to think outside the box and collaborate!
See more about the Pablo Escobar Escape Room in Copenhagen here.
I hope you enjoyed this guide to the best escape rooms in Copenhagen and that you're ready for your trip to the Danish capital.
If you've any questions about Copenhagen or Denmark in general, I'd be happy to help you plan your trip – comment below, and I'll answer any questions you may have.
FAQ:
What is an escape room?
An escape room is an interactive game where you are locked in a monitored room while you have to solve puzzles to get out. It is a fun thing to do in Copenhagen for both children and adults.
Can two people play escape room in Copenhagen?
Yes, many of the escape rooms I mention in this guide can be booked for 2-4 people. I have made it easy to see how many people can be, so you can easily see if you can get into the escape room with two people.
How much are escape rooms in Copenhagen?
The price depends on where you visit, but most escape rooms in Copenhagen cost around DKK 1000-1400 for up to 6 people. I have made it easy to see the price of the best escape rooms in Copenhagen in this guide.