Rome might be one of the best cities in Europe to visit as a tourist. I've been to Rome 5 times so I know everything about the main attractions and I've also visited quite a few hidden gems in the Italian capital.
In this guide I'll tell you about the best things to do in Rome as well as some of the more hidden gems and unusual things to do.
If it's a paid attraction, I'll link to online ticket booking as Rome is an extremely popular destination and the lines for places like Colosseum and the Sixtine Chapel gets pretty crazy in the high season. My advice is to book skip-the-line tickets when possible.
With that said – let's dive into the top things to do in Rome, Italy.
I'm going to begin with some of the main things to do as there are just some things you must see when coming to Rome.
1. Colosseum 🏟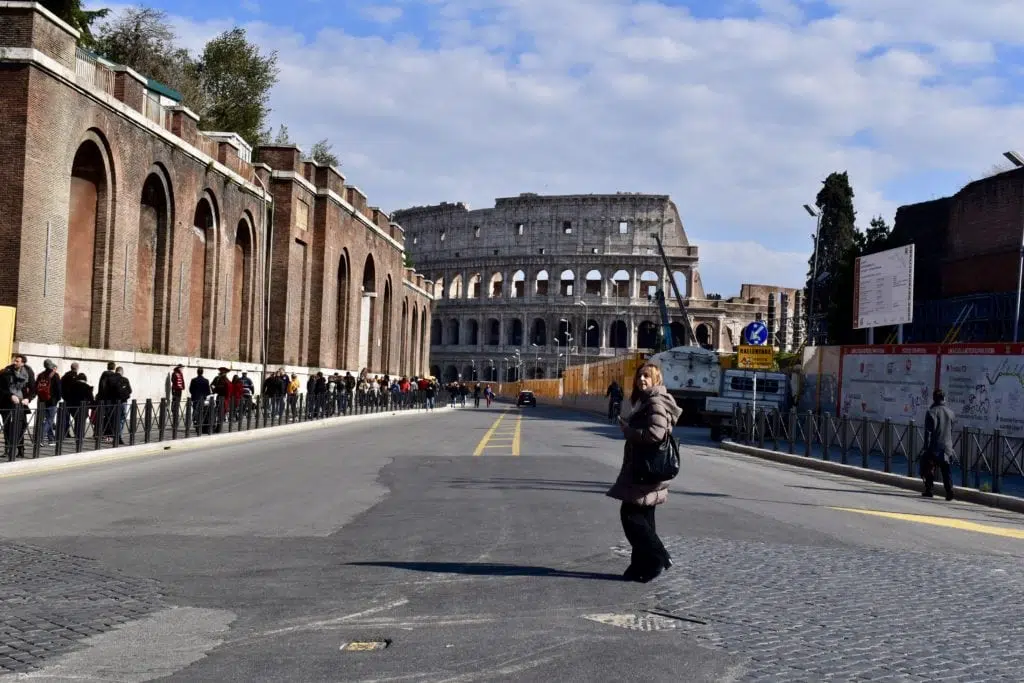 The Colosseum is undoubtedly the top attraction in Rome – perhaps one of the world's best-known sights in reality. So it goes without saying that most people who travel to Rome have the Colosseum on their 'to-do' list.
There are many tourists everywhere in Rome, so if you don't think about it, you can end up queuing for many of the most popular tourist attractions.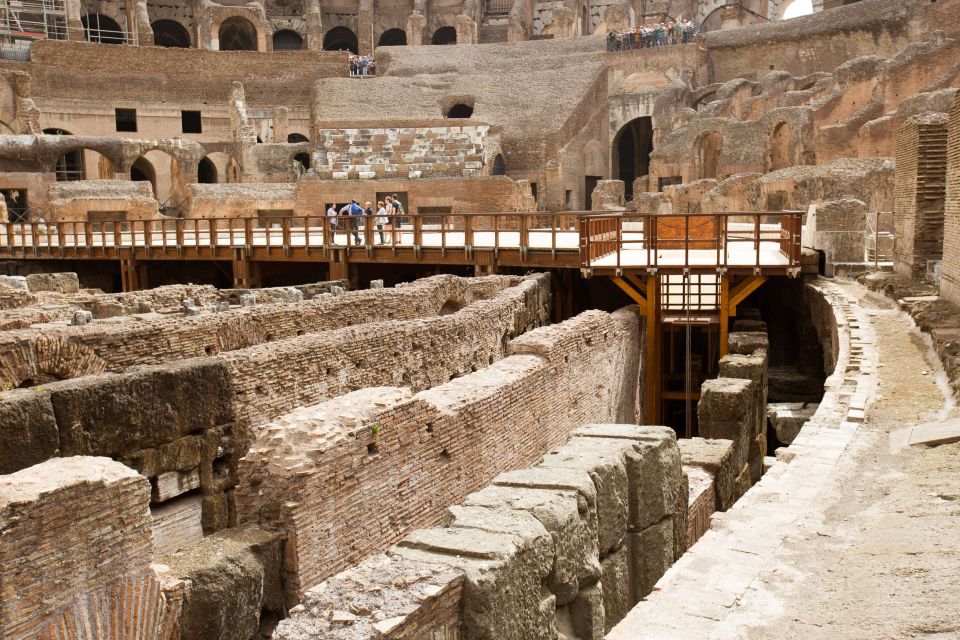 However, an easy way to avoid the worst queues for the Colosseum is to buy tickets online from home. On my first trip to Rome, we bought regular Colosseum tickets online on their official website.
The tickets cost €18 and ensure that you bypass the long queue; we went straight in and only stood in line for about 1 minute for the airport-like scanners you must go through for security reasons.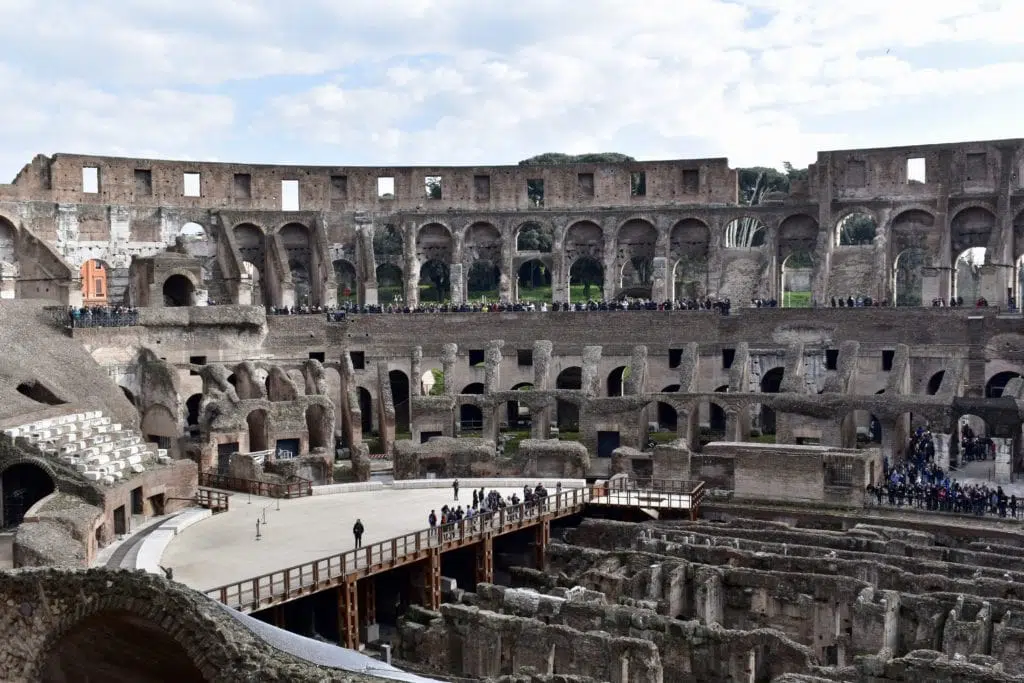 The disadvantage of these tickets to the Colosseum is that you do not have 'floor access', which I indeed wanted on that first trip and bought when I was last in Rome again in the summer of 2022.
On my summer trip to the Amalfi Coast, we ended the trip with a few days in Rome. On this trip, we stayed in a hotel next to the Colosseum (the hotel was excellent, by the way, check it out on Booking.com here); thus, it was finally time to get the whole Colosseum experience.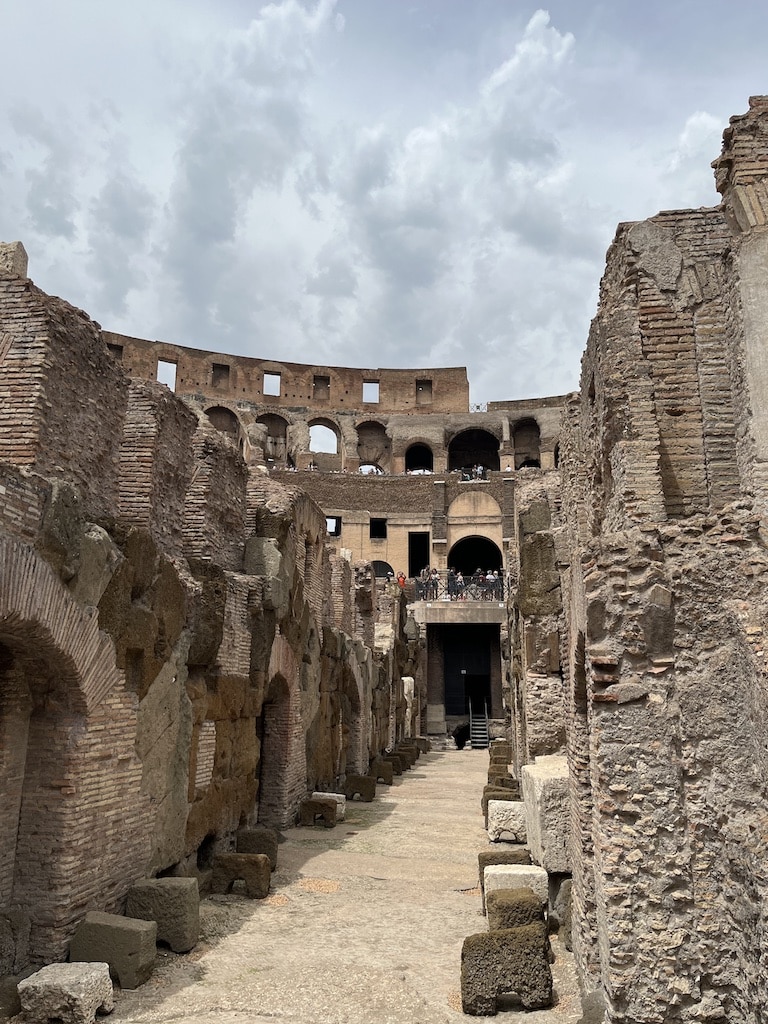 This time we thus booked a guided tour of the Colosseum, where we got down under the 'floor' and ended up right in the middle of the Colosseum. In the actual spot that the gladiators used to fight in 🤯
I would highly recommend it to everyone travelling to Rome!
On a Colosseum tour with floor access, you get so much more out of the visit, all the good stories from the guide and you get as far into the Colosseum as possible.
We were on this tour booked via GetYourGuide.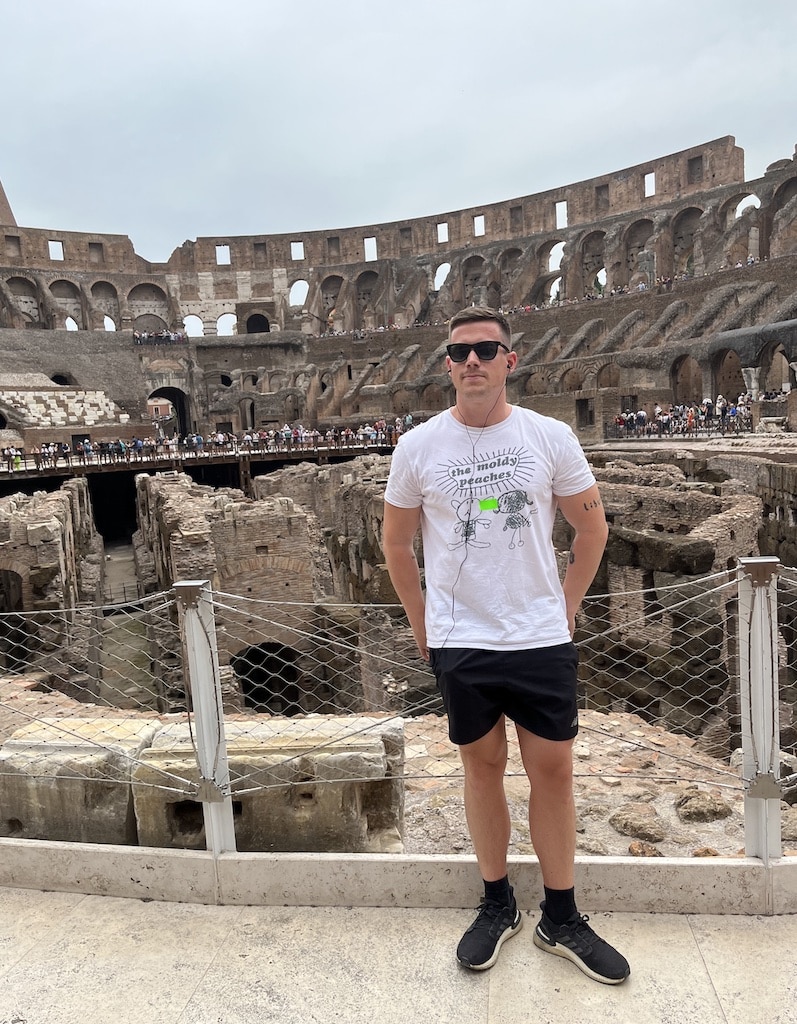 On that tour, you meet your guide next to the Colosseum, and he then takes you inside, bypassing the queue, where you are given a headset so that you can always hear the guide on the tour.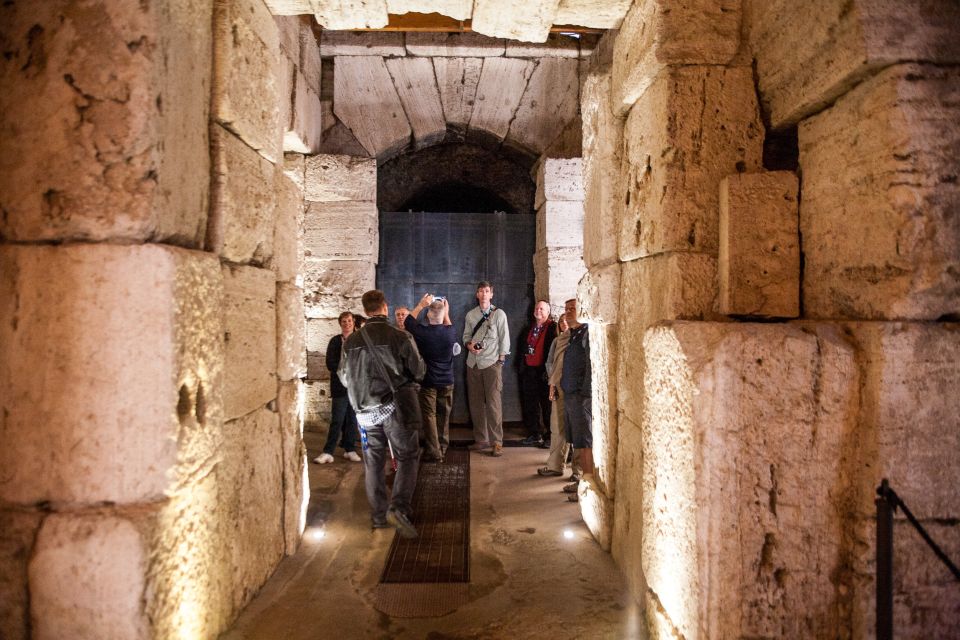 A fantastic experience and one of my highlights in Rome.
Colosseum is jam-packed with people, especially in the 'cheap rows', where you have access if you buy regular tickets to the Colosseum, but there are almost no people down on the floor.
By the way, the Colosseum is as incredible an experience as you'd expect – it's pretty crazy to walk around such a historical place, which is also highly well-preserved. A lift is installed so the disabled can get up to the upper stand.
Imagine getting the lift inside the Colosseum? I bet even Marcus Aurelius never saw that coming 😎
2. Roman Forum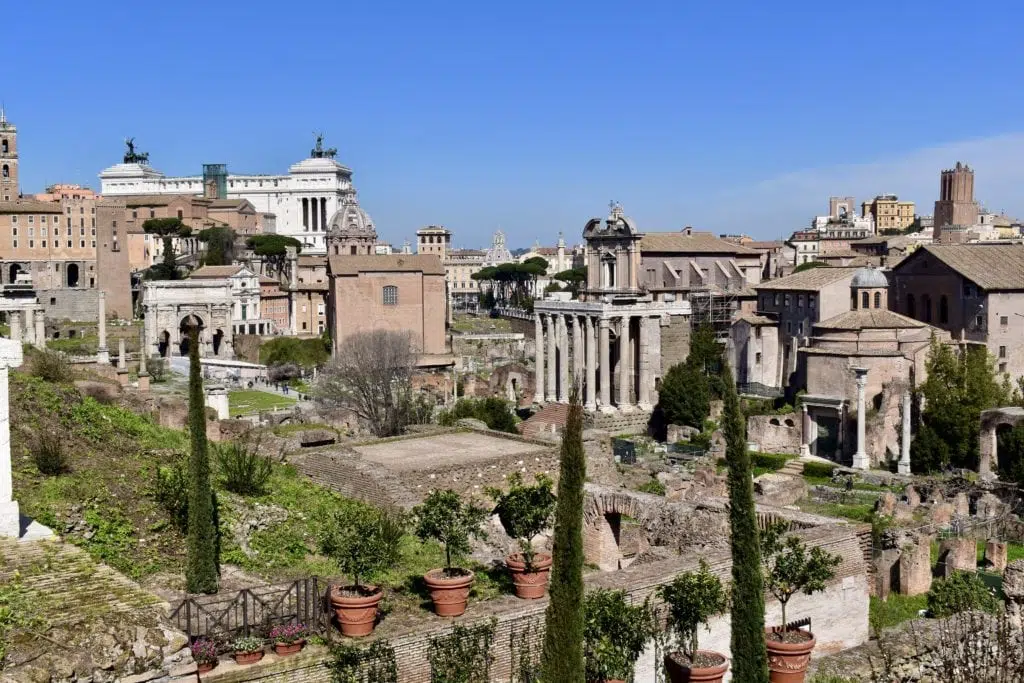 The Roman Forum is right next to the Colosseum, so it makes sense to visit the ancient city of Rome on the same day as you go to the Colosseum.
The ticket to the Colosseum is also valid for the Roman Forum, so it would be a shame to miss the visit to the well-preserved ruins.
If you buy a guided tour of the Colosseum, your guide will take you to the Forum and help you through security.
Check out this brief video guide about the Roman Forum from Rick Steves:
On my first trip to Rome, we made our way to the Roman Forum in the morning and were very impressed by how quiet it was.
It was not as overcrowded as many other places in Rome, and even though you were in the middle of the vibrant city, you could hear birds chirping.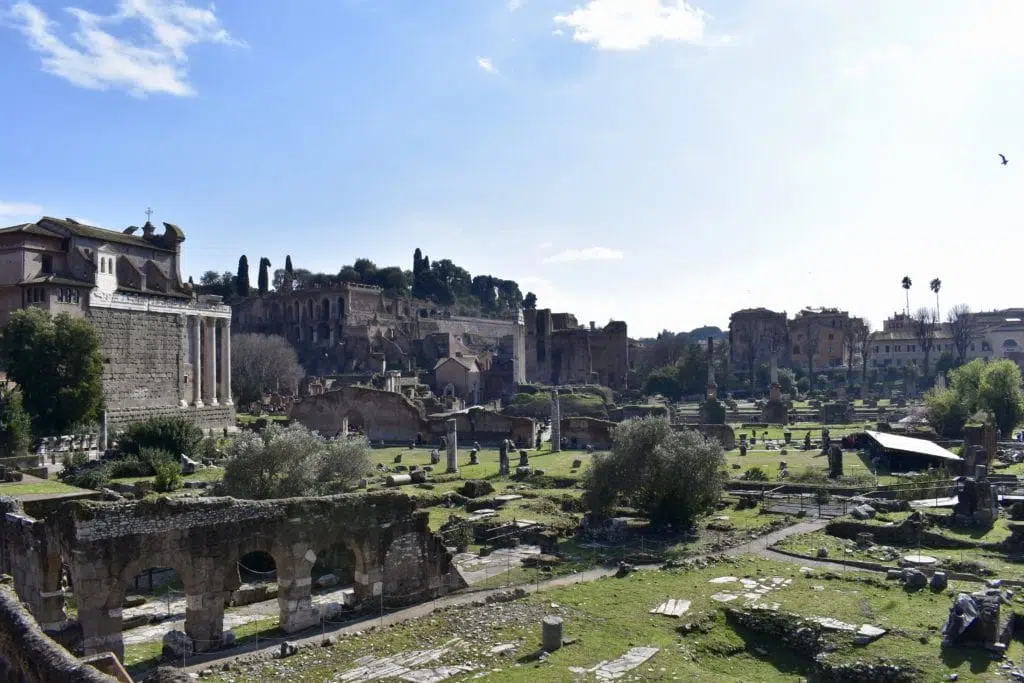 On a later trip, I was in Rome in July, where it was almost 38 degrees celsius and walking around the Forum was a bit of a challenge…
So bring a water bottle and a sun hat if you're coming to Rome in the summer months.
The Roman Forum is another awe-inspiring thing to see in Rome and something you must not miss on your trip to Italy.
3. The Vatican City & The Sistine Chapel 🇻🇦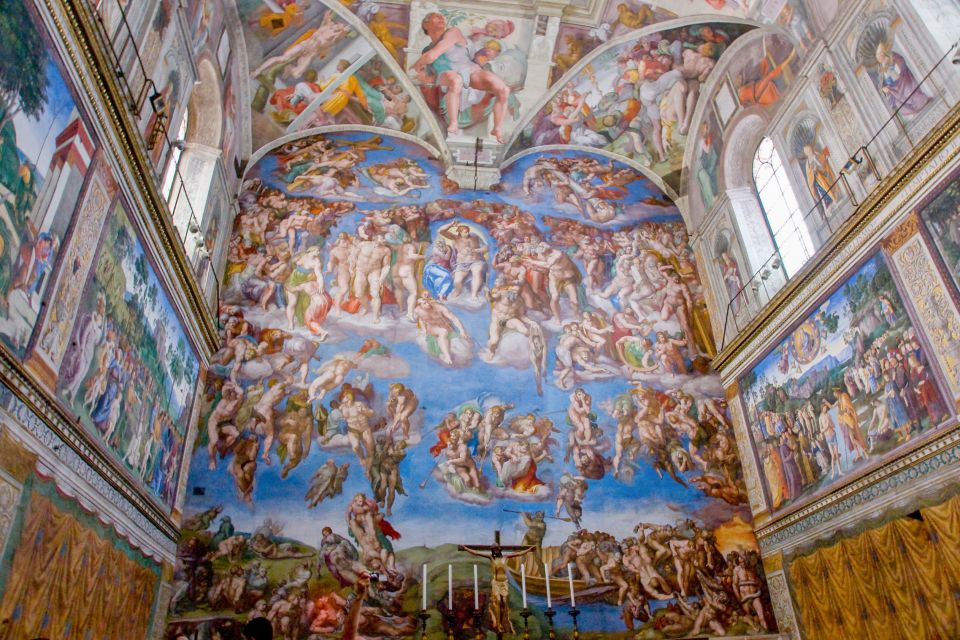 The following top thing to do in Rome is the home state of the Pope. On my first trip to Rome many years ago, I visited the Vatican Museum and was quite shocked when I saw the queue for the museum and the Sistine Chapel.
Remember to buy fast-track tickets to the Vatican Museum if you don't want to waste several hours of your holiday standing in line.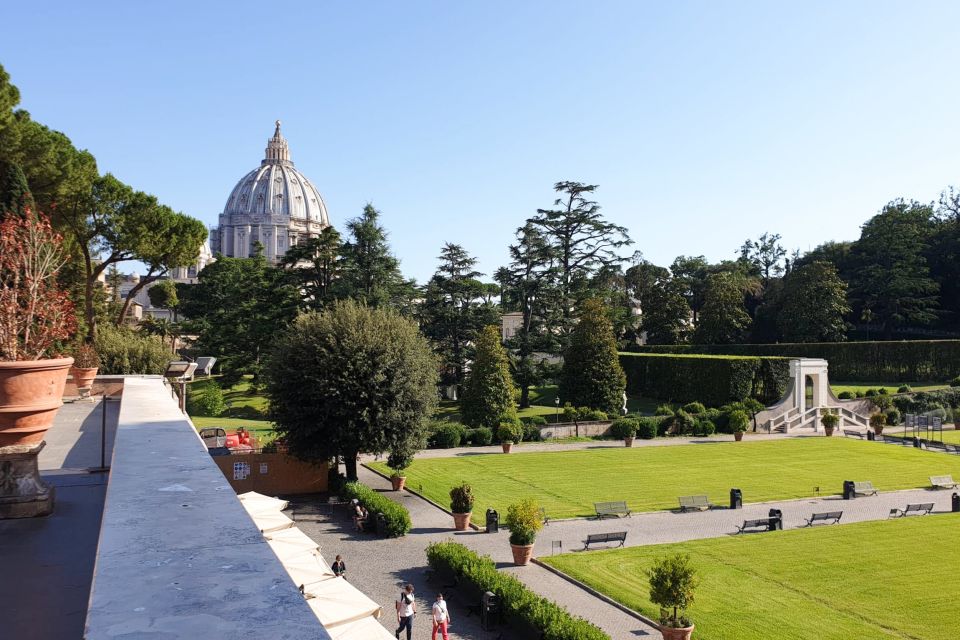 We bought fast-track tickets and went straight in – I'm not kidding when I say the queue is several kilometres long; it's insane.
The tickets to the Vatican also include a visit to the Sistine Chapel with the world-famous ceiling painting.
Fast-track tickets to the Vatican can be purchased here.
4. St Peter's Basilica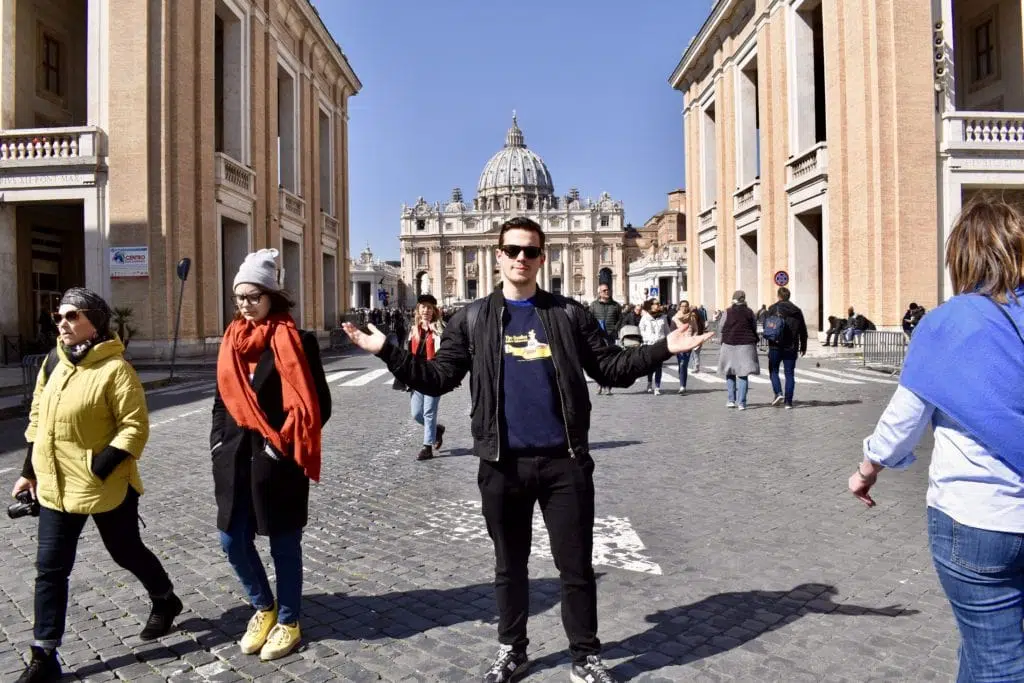 On another trip to Rome, we just wanted to enter St Peter's Basilica, where there is always a long queue.
I read up a bit on the cases and read in several places that if you just came early in the day (before 11 am), the queue for St. Peter's Basilica was not particularly long.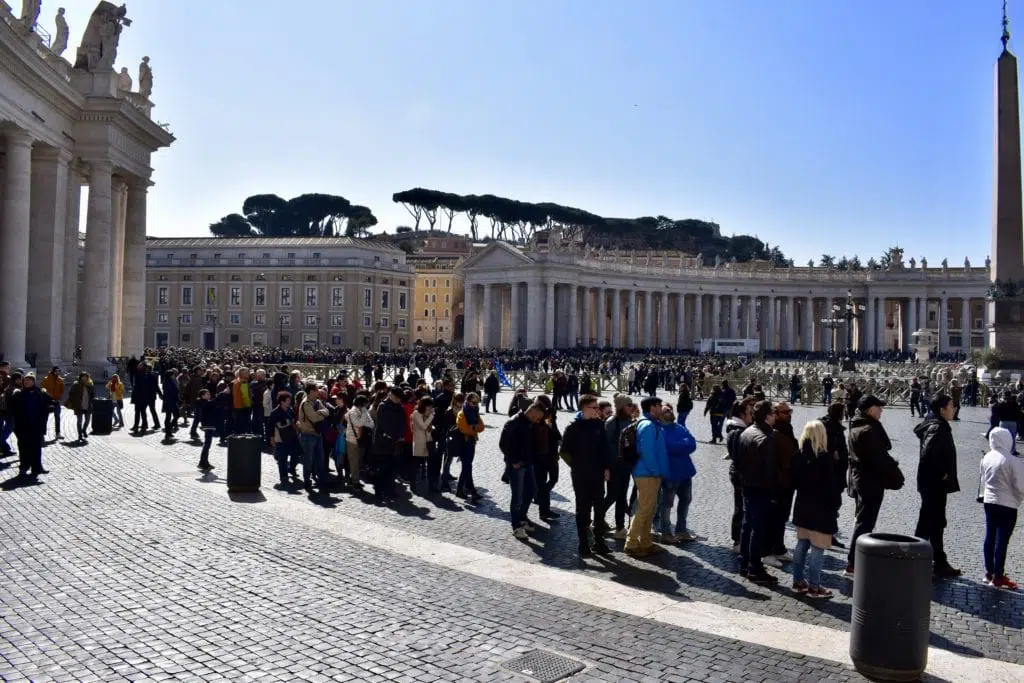 But when we entered St. Peter's Square at 10 o'clock on Friday morning, the queue was surprisingly long (it literally filled the whole square), so we, unfortunately, skipped it.
St. Peter's Basilica is free to visit, but various companies arrange special "audioguide" tours, which then cost money, but on the other hand, function as fast-track tickets.
I would have bought it myself if I had known there was no point in coming early.
The tickets can be purchased here.
Even if you don't go into the basilica, St. Peter's Square is worth a visit.
It is an awe-inspiring sight that meets one, especially if one goes on foot down from Castel St Angelo by the river.
5. Castel Sant'Angelo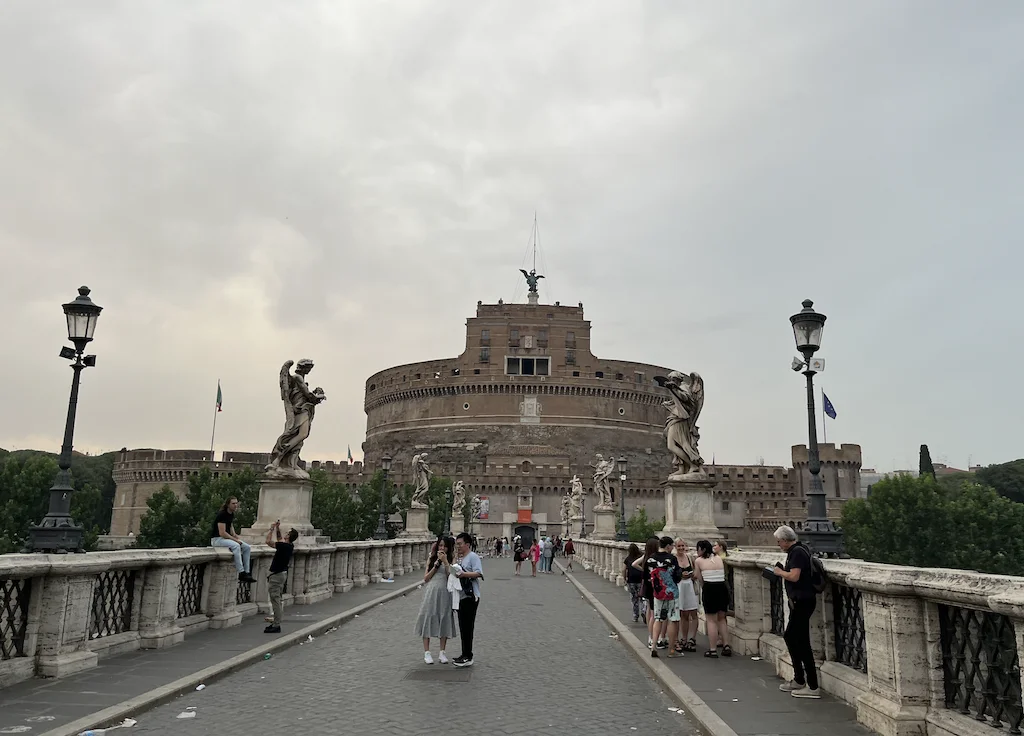 Castel Sant'Angelo was initially built way back in the year 135 by Hadrian (yes, the one who also had a wall on the border between England and Scotland named after him because the Romans could not take Scotland), and over the years, has functioned both as a prison and fortress for the Pope.
Castel Sant'Angelo is located very close to the Vatican City and St Peter's Basilica:
So if you are in central Rome and want to experience a wonderful walk, start from the Castel Sant'Angelo and go up to the Vatican.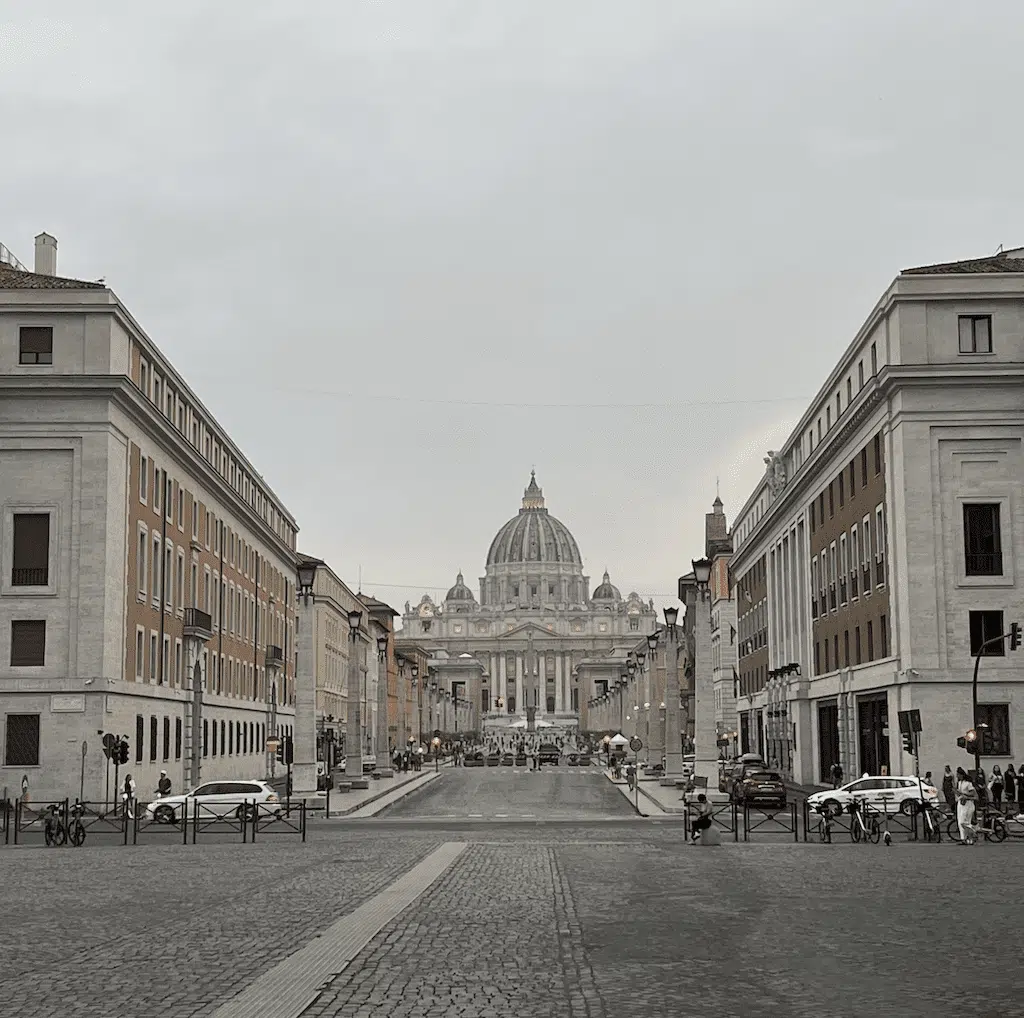 Nowadays, there is a museum at Castel Sant'Angelo, where buying tickets online in advance is recommended, so you skip the queue.
Read more and get fast-track tickets here.
6. Villa Borghese
Another impressive thing to do and view of Rome is from Villa Borghese, which is 'just' a park on one of Rome's seven hills.
There are several things to do in the park (including an art museum), but I can only talk about the view from Terezza del Pincio, which is outstanding.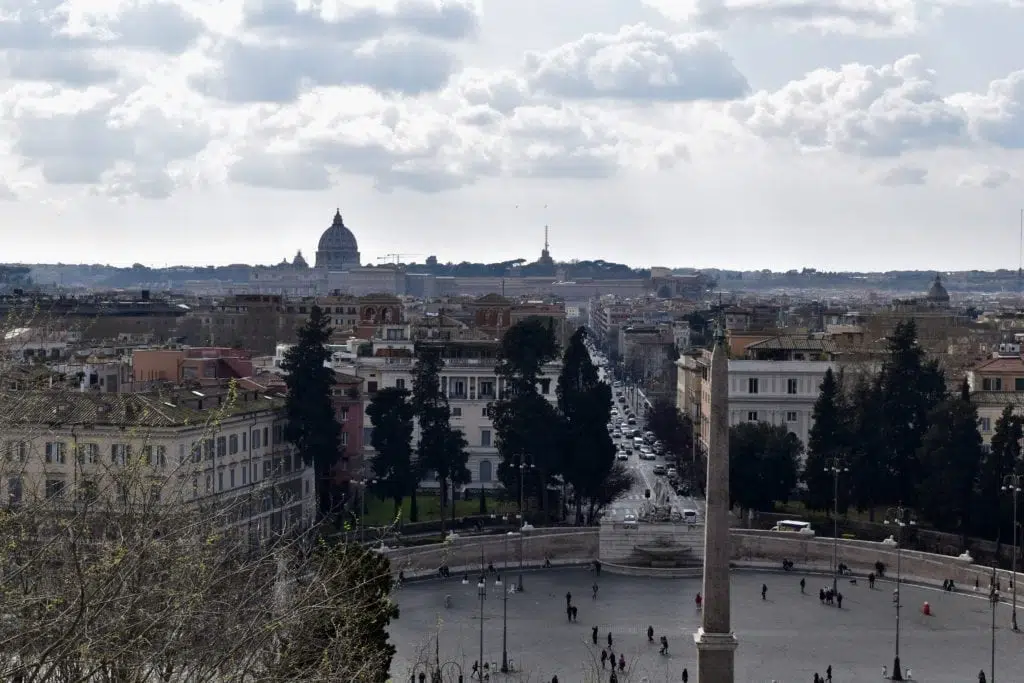 If you are in the area, it would be a shame not to go up and see the beautiful view over Rome and the Vatican.
And from the beautiful roman park, we're going to venture into the absolute city centre and walk through a couple of the most famous things to do in Rome.
7. The Spanish Steps
One of the most famous things to do in Rome is the Spanish Steps, which is… a staircase 😀
There isn't much to say about the Spanish Steps other than that they're beautiful and world-famous and that it has been illegal to sit on them since 2019.
In other words, it is no longer possible if you had dreamed of bringing a beer and looking at the hectic life in Rome from the Spanish Steps.
On the other hand, the stairs are centrally located in Rome, so it's easy to swing by and check off one of the most iconic sights in Rome.
8. The Trevi Fountain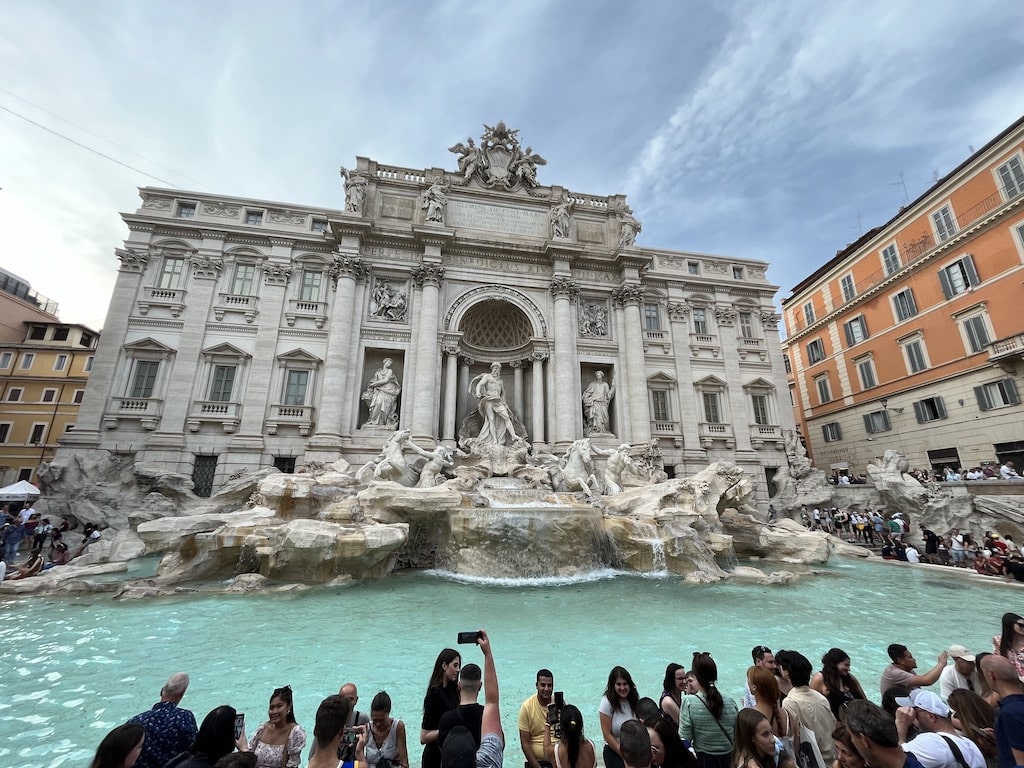 Yep, a must-do thing in Rome and the fountain is indeed remarkable. If only you could see it for all those people 😀
No, it's beautiful, and if you go down to the water and go a little to the sides, you can (perhaps) find a quiet place to sit and enjoy the work.
The Trevi Fountain is one of the things you must experience when you travel to Rome, and with its central location, it is also difficult not to pass by the place when you walk around the streets.
But it is an attraction where you spend a relatively short time, as there are an incredible number of tourists unless you arrive early in the morning.
So if you are travelling to Rome as a photographer or are good at waking up in the morning, then it is recommended to make your way past the Trevi Fountain early in the day.
9. Pantheon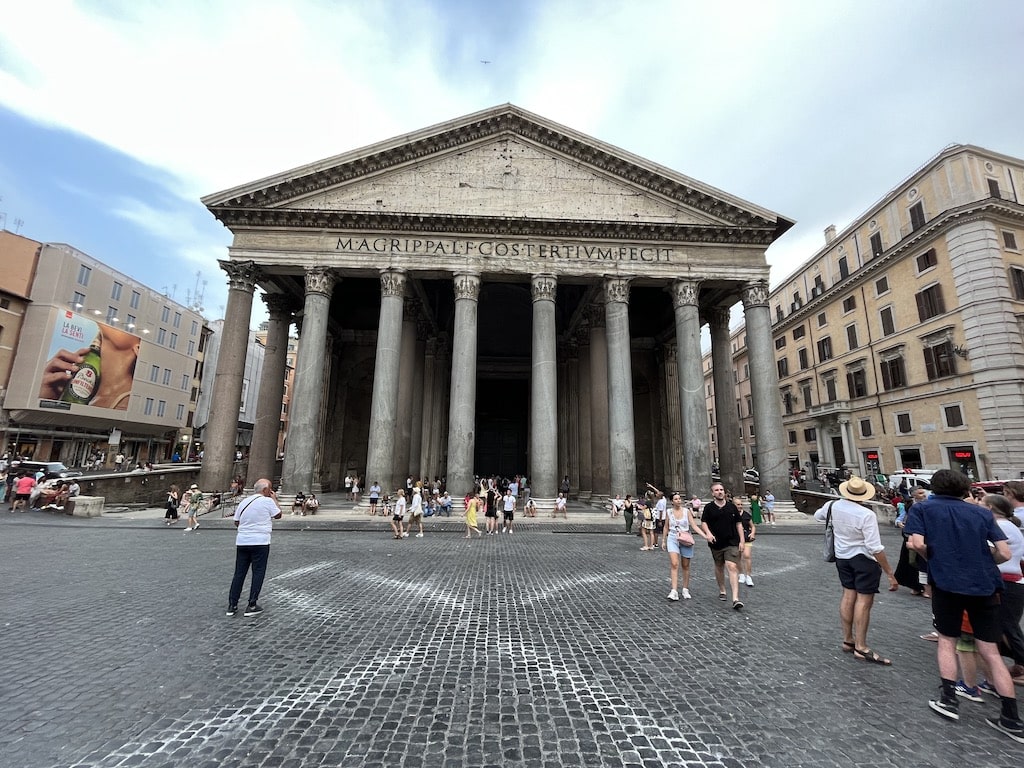 The Pantheon is a temple built approximately 120 years after the birth of Christ – another imposing historic monument in the centre of Rome.
The Pantheon is free to visit, but there can only be a certain number of guests, so there may be queues – though nothing as crazy as the Vatican, but maybe 5-10 minutes at its worst.
Note: if you travel to Rome in the summer, remember that women's shoulders must be covered when entering the churches.
Unfortunately, my girlfriend couldn't enter with bare shoulders, which applies to many churches in Europe.
On the corner of the square outside of the Pantheon, I recommend you try an espresso from Tazza d'Oro, an institution in Rome – known for some of the best espressos in town.
We find Piazza Navona near the Pantheon, a large square with (several) impressive statues and buildings.
Naturally, there are also many restaurants here, which may/may not be tourist traps.
https://goo.gl/maps/hhxHgLUyP9V3At4D7
Piazza Navona is one of those squares in central Rome that you naturally pass by.
The square may not be what I remember best from my travels in Rome, but the streets around the square are charming.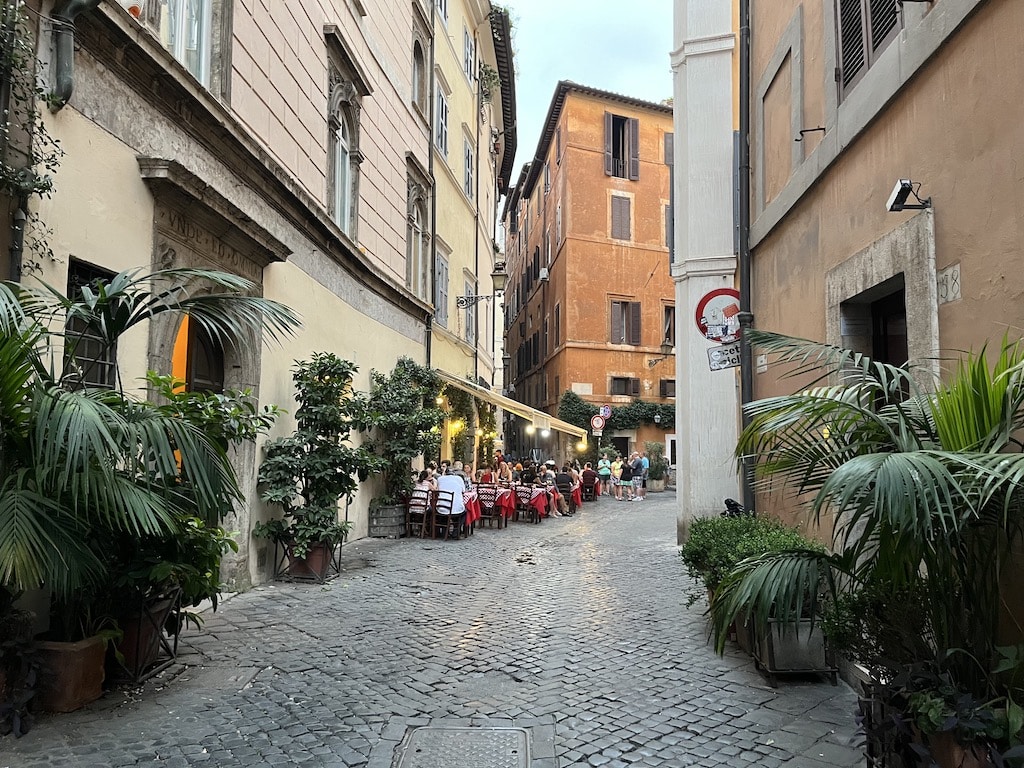 For instance, I loved getting a beer and sitting outside La Botticella of Poggi Giovanni, a craft beer bar in a charming Roman street close to Piazza Navona.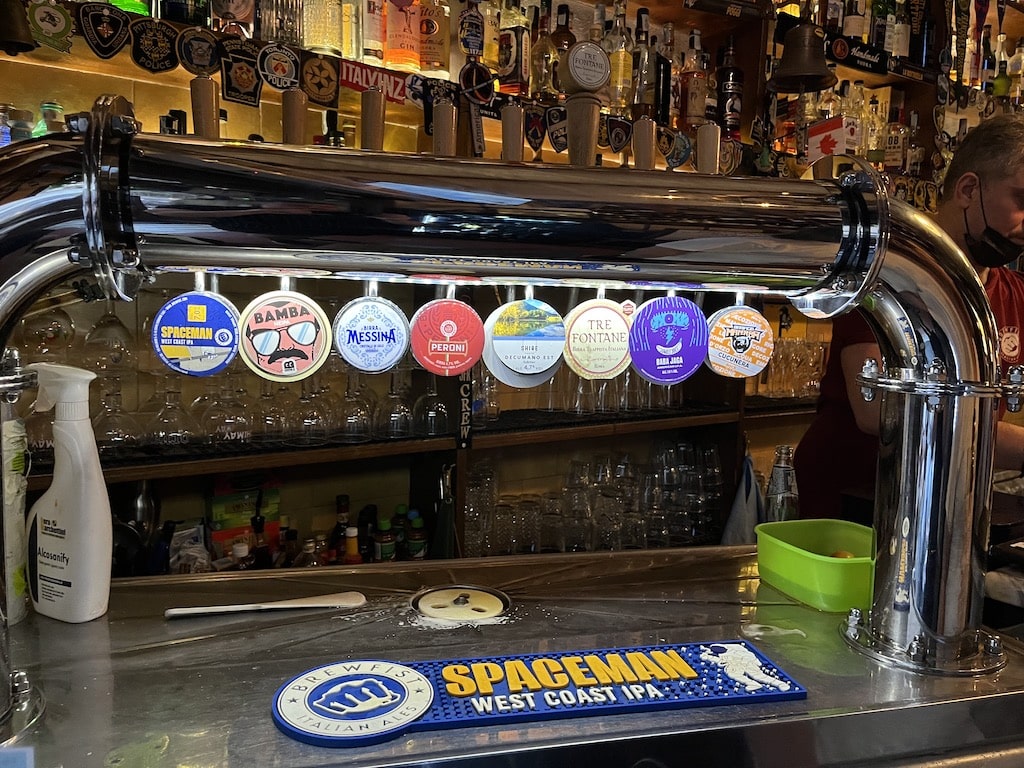 11. Campo de' Fiori
On Saturdays, it is a good idea to visit Campo de' Fiori, where there is a vast market. Here you can buy both the classic tourist items, but also fruit, vegetables and cheese.
For example, you can buy Parmesan cheese that is vacuum-packed so that it is easy to transport home and enjoy the delicious Italian food after your trip.
A very cosy square in central Rome.
12. The Trastevere area
It's time to explore the area often described as 'the real Rome'. As it is often described this way, there are now a great many tourists who cross the Tiber (the river that divides Rome) and visit the Trastevere area.
Trastevere is my favourite area in Rome; here are narrow cobbled streets with cosy restaurants and small side streets where you can occasionally be lucky to be the only tourist.
So I recommend going over to the Trastevere area – possibly crossing the Tiber via Isola Tiberina – and having dinner at one of the many restaurants in the area.
It's incredibly cosy, but it's not the 'unspoiled real Rome' feel that many guidebooks tell about – here, too, it's teeming with tourists.
13. The Victor Emanuel Monument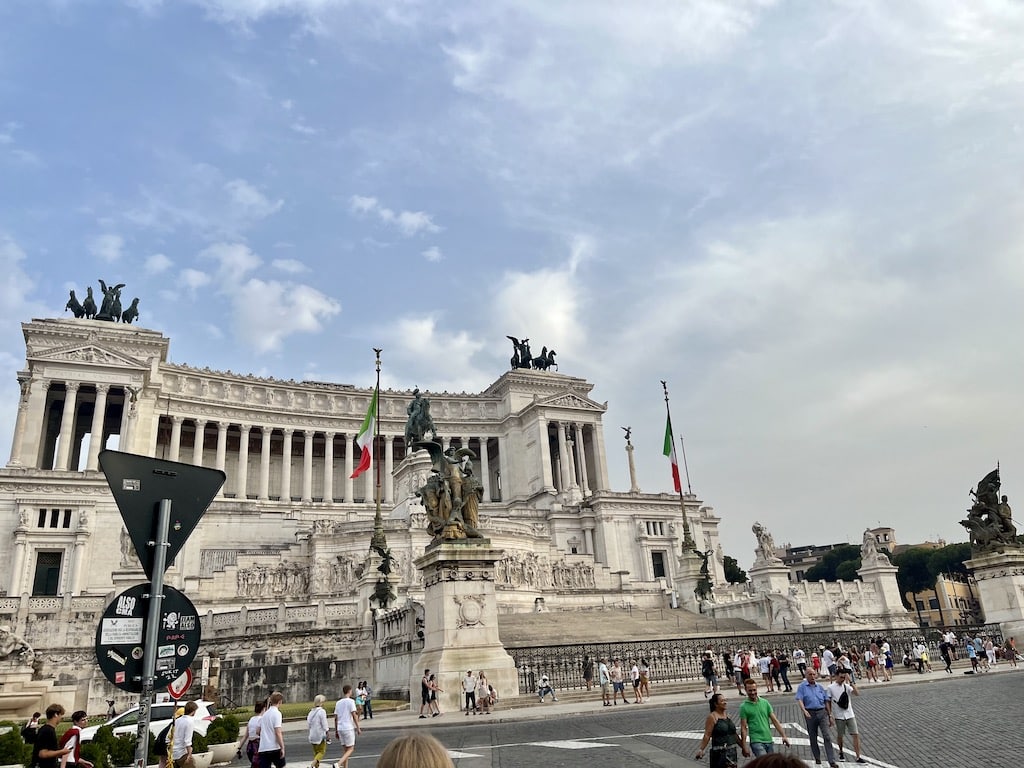 Right next to the Roman Forum and on the way from the centre of Rome down to the Colosseum, we find a monument that impresses the tourists but is a thorn in the side of many Romans: the Victor Emanuel Monument.
You have no doubt when you see the monument decorated with white marble and packed with lots of columns and details.
It is a feast for the eyes of many, but the Romans seem to have a point when they say that monument is not fitting in with the rest of the architecture in Rome.
The monument was opened as late as 1911 as a monument to the reunification of the Kingdom of Italy, with Victor Emanuel II as the first king.
Not-that-great or beautiful monument – it's a beautiful building in my eyes and worth going past (if you're not already going that way when you're going to the Colosseum).
After I got home, I saw that you can get to the top of the building and get a panoramic view of The Roman Forum and the rest of central Rome.
It's definitely on my to-do list next time I'm in Rome.
14. Street Food Tour with Local Guide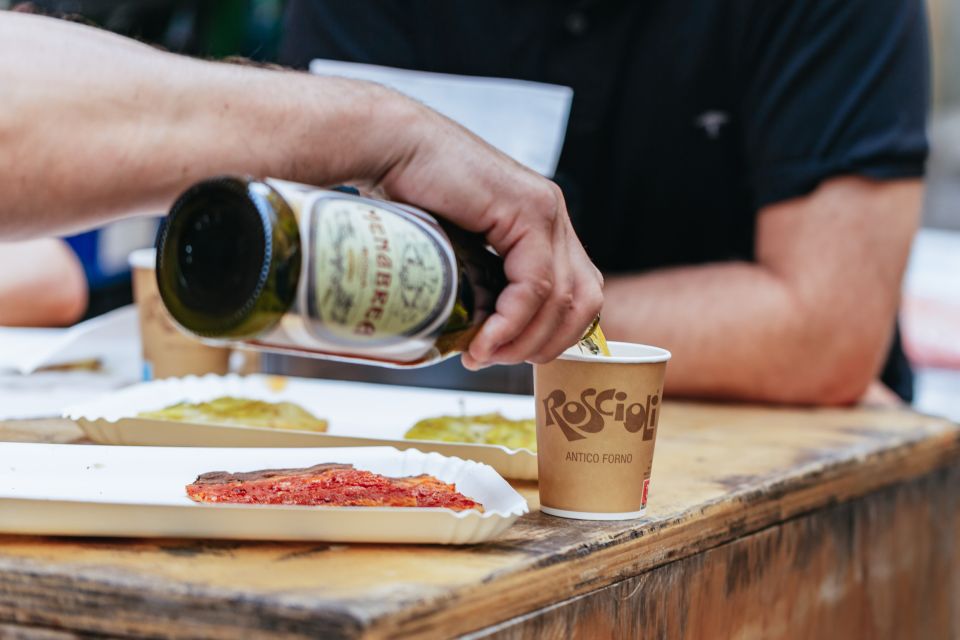 You can't say Rome (or the rest of Italy, for that matter) without mentioning food. That's why it makes sense to go on a street food city walk with a local guide when you go to Rome.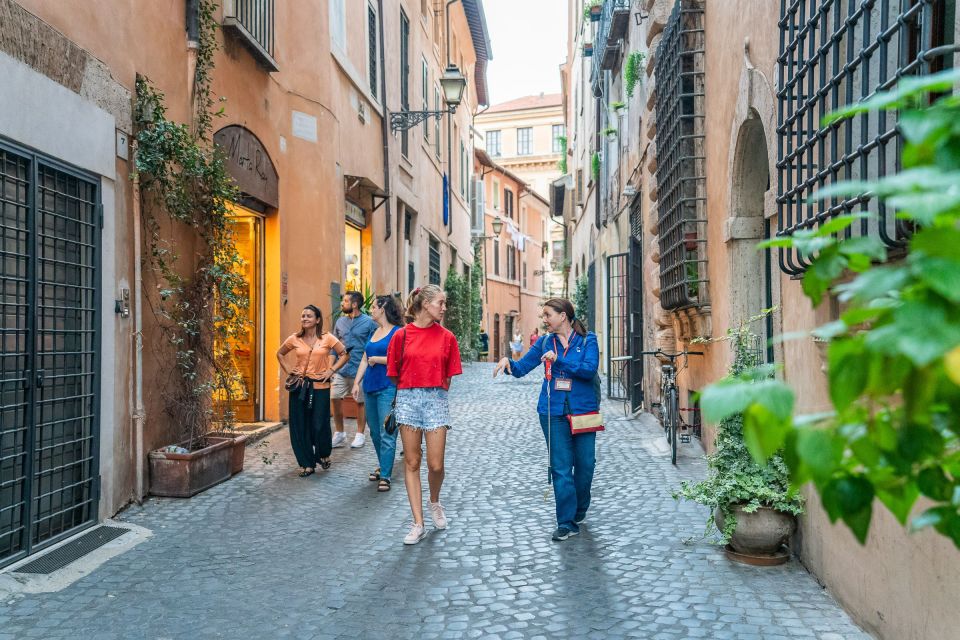 GetYourGuide has a tour where you go on a guided city walk through either the Jewish Quarter or Trastevere, both super exciting areas.
On the tour, you eat local delicacies such as supplì, pizza and gelato, but you taste food from 5 different places and get a glass of beer and wine – while the guide is with you.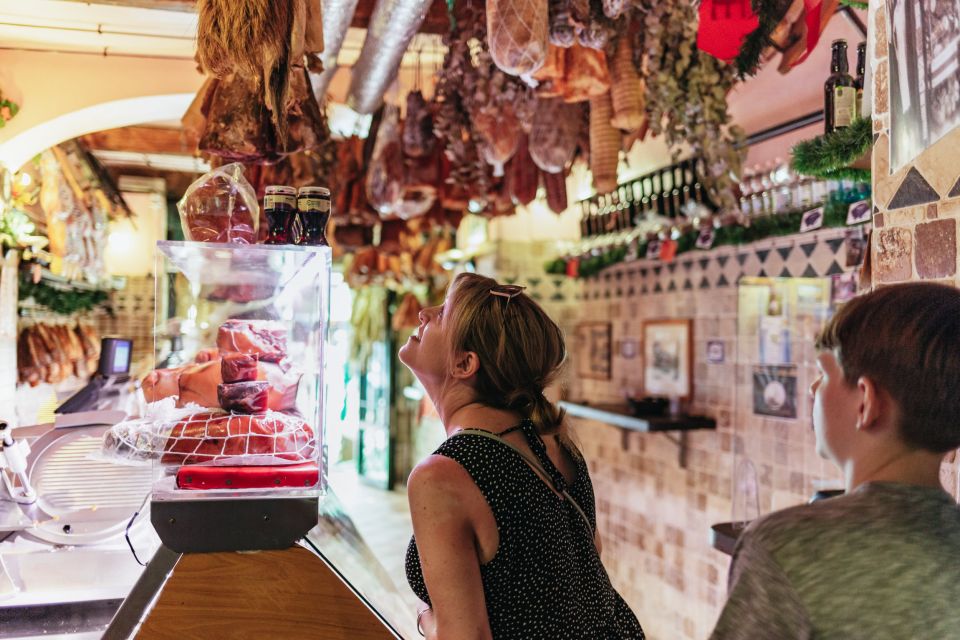 The tour gets excellent reviews, so consider going on a guided street food tour in Rome.
See more about the tour and book online here.
15. Day trip to Pompeii 🌋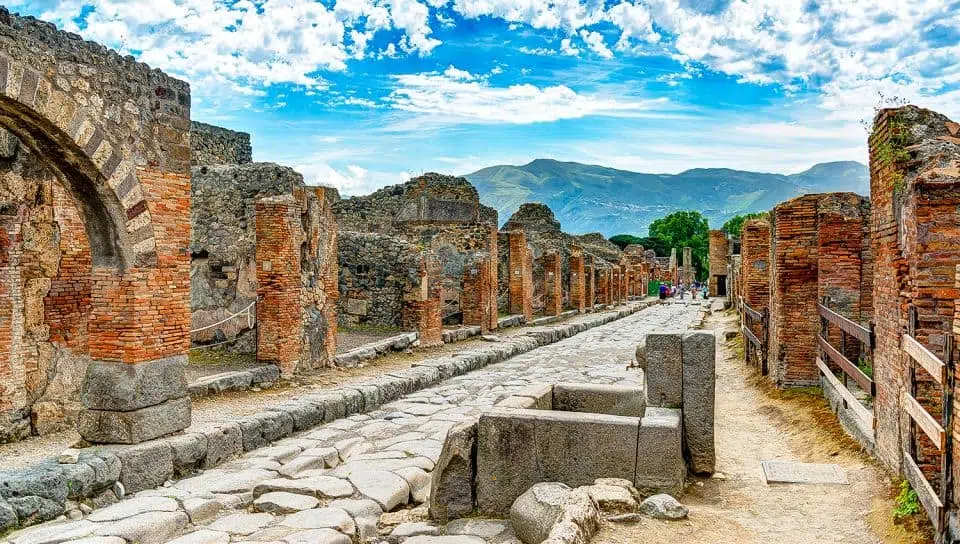 If you have been to Rome before or have plenty of time in the city, you can also consider taking a day trip to one of Italy's most exciting sights – Pompeii.
As you know, Pompeii is the city just outside Naples that was destroyed in the year 79 by a catastrophic volcanic eruption from Vesuvius, which many day trips from Rome also passes by.
It's a full-day trip, so you won't get to see as much of Rome on the chosen day, but in return, you'll experience one of Europe's most exciting places.
This tour looks exciting and gets excellent reviews.
16. Experience Rome on a Vespa
Nothing goes as well as a Vespa scooter and Rome. Everywhere in the city, you see the iconic scooters, everything from housewives with kids on the back to the businessman in a full suit.
Therefore, it also makes sense that there are so many tourist-friendly rental places with Vespas, so you can rent an Italian scooter and explore the streets of Rome.
If you don't want to drive, you can even book a Vespa sightseeing tour, where you sit in the back and are moved around to the best sights in Rome. It is also possible to book trips as a group so that you drive together.
Get an overview of the different options here.
17. Italian cooking class in Rome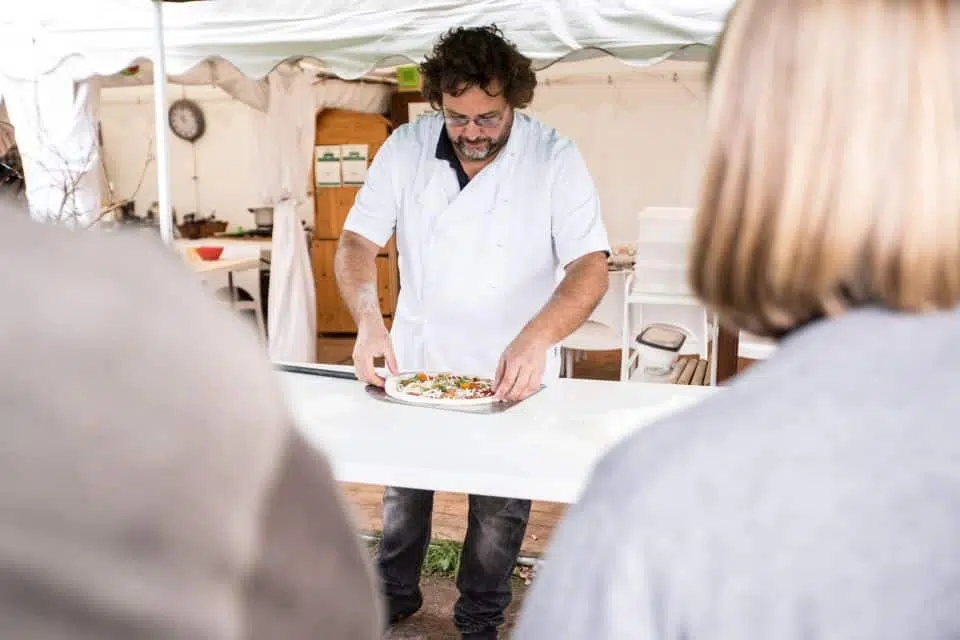 Do you dream of taking home the delicious dishes you taste at Roman restaurants?
It's hard to get a takeaway box with you all the way home on the plane, so why not take a 4-hour pizza & pasta cooking class with a Roman who has 100% mastery of how good Italian food should be made?
On this cooking course in Rome, you will learn to make more than ten different pasta dishes and Neapolitan pizza, which in my view, is also better than Roman pizza 😀
18. Eat in the best Roman restaurants (here are 3 fantastic places to try)
When travelling to Rome, the fantastic Italian food is often an essential part of the trip. To that extent, it was also for us, so much research was done for good places to eat.
Below I will mention a few places where we had delicious food in Rome.
Osteria di Fortunata (Campo de' Fiori):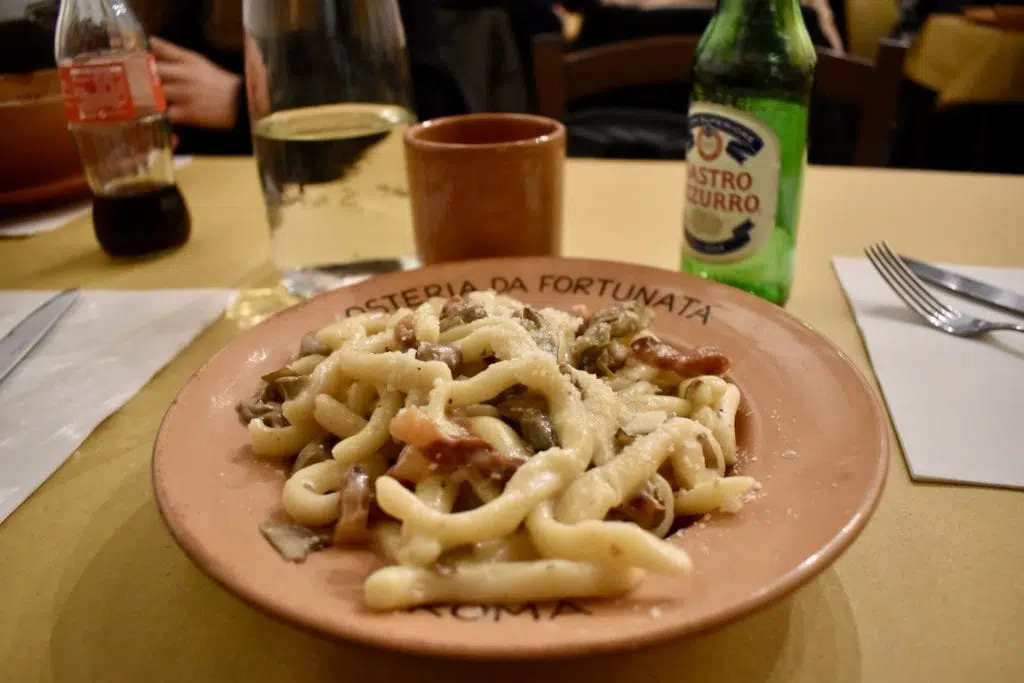 Undoubtedly, the restaurant where we had the best food in Rome. I discovered it in a Youtube video and was immediately sold; here, the pasta is made in the restaurant and tastes fantastic.
The restaurant is located just behind Campo de' Fiori, where there are many tourists, so at first glance, you wouldn't think that the place is such a gem – but it is.
We arrived a little after 1 pm on a Saturday and got the last table – after 10 minutes, 15-20 people were queuing outside the place, Italians, all of them, mind you. So this is an excellent restaurant where the locals also eat lunch.
La Botticella (Trastevere):
Number 1 on Yelp when searching for restaurants in Trastevere. We called them at lunchtime on Saturday and got a table that evening at 8 pm. If we didn't call to book, there was no chance of getting a table at the tiny, family-run restaurant.
It was definitely packed with both locals and tourists.
Da Lucia (Trastevere):
Apparently, this is a well-known restaurant for quite a few Danes as it was in a famous Danish guidebook to Rome, but nonetheless, it's a brilliant restaurant.
And they don't serve Danish food, don't you worry 😀
I hope you enjoyed my guide to the best things to do in Rome and that you are ready for your Eternal City trip.
FAQ:
What shouldn't you miss in Rome?
For me, Rome is all about getting lost in the alleys and cobbled side streets, but the main attractions not to be missed are The Colosseum, The Roman Forum, The Vatican City and The Pantheon.
Can Rome be done in 3 days?
Three days in Rome is a decent amount of time and enough to see the main attractions. However, Rome has enough things to do for 4-5 days if you've got the time.
Is Rome a walkable city?
Rome is one of the best cities in Europe for walking and sightseeing as the city centre is relatively compact.